Botanical fabric
Print your own botanical fabric - on cotton, with a short turnaround and the highest quality. Natural fabrics - both woven and knitted, full of colours as well as patterns. Pick your favourite botanical design, and we will print it on cotton fabric of your choice.
Print a sample 20x20 cm from 2,49 EUR. See our pricing.
X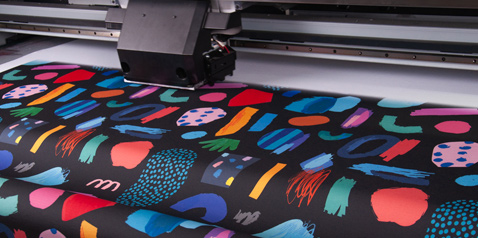 Fast delivery
Lead time up to 5 business days
Print as much as you want!
No minimum order
Excellent quality
Vivid colours, print on Polish cotton
Be eco - conscious
Eco - friendly technology
Find out more
Join our satisfied Customers!
No po prostu super! Nie mogę się doczekać kiedy zamówię kolejny materiał!

Klaudia, Łódź
Jestem bardzo zadowolona! Szybka realizacja, super jakość. Wszystko dokładnie tak, jak miało być :-) Na pewno wrócę!

Jadzia , Siemianowice Śl.
Materiały i wydruk są świetnej jakości. Dziękuję też za telefoniczne wsparcie techniczne! ;)

Magdalena, Kraków
Niezawodni!

Ewa, Skierniewice
Zamówienie zrealizowane bardzo szybko. Jakość jerseyu z lycrą oraz nadruku rewelacyjna! Polecam.

Katarzyna, Łódź
Pięknie i szybko!

Aneta, Warszawa
Jestem zadowolony jak zwykle :) Z tkanin tworzę unikalne muszki, których nie można dostać nigdzie indziej ;) Kolory są żywe i zgodne ze zdjęciem :)

Marcin, Gierałtowice
Kolory na materiałach są zgodne z przygotowanym projektem, a same materiały naprawdę wysokiej jakości. Przesyłka dociera najczęściej szybciej niż termin podawany po przyjęciu zamówienia. Polecam serdecznie wszystkim kreatywnym!

Maciej, Poznań
Very prompt delivery.

Elliot, Oldham
Perfect fabric, brilliant colours, fast service. 😊 Definitely 5 stars.

Melinda, Gardony
The printed fabric with my own design is great. It was my first order but not the last one :)

Anett, Szárliget
I love the prints, quality and how fast is the order ready and shipped. Last time it took only a week! I have ordered now 30 m of jersey fabric and I can't wait to order more!

Kadi, Tallinn
Tag us on Instagram!
#cottonbee
Botanical fabrics
For several years, botanical motifs have remained among the top most frequently chosen patterns for the interior design of homes, as well as hotel rooms. The guiding principle of these fabrics is, of course, plants! We are talking about various types of flowers, colourful or not, stems, shoots, and above all, numerous shades of green, which without a doubt reign among botanical fabrics. Prints come in different shades: light, darker or more subdued. They can be in the form of live plants, cut or bouquets. If you are planning to change your interior or create an entirely new space, choose the botanical pattern! Be inspired by nature, meadows, forests and fields. Opt for a variety of fabrics and do not be afraid to experiment. You can even go one step further and try to combine botanical fabrics with animal motifs such as birds, butterflies or various insects. The wow effect is guaranteed!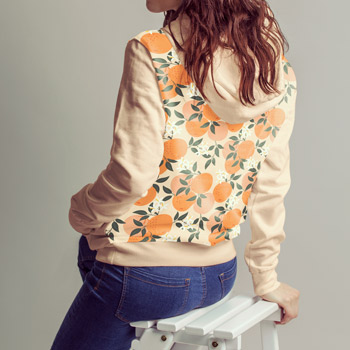 Vintage and modernity - a combination of two worlds
The flowers are natural beauties, they mean purity, gentleness and even a touch of romance. Depending on your preferences, you can create really gorgeous and cosy interiors that refer to nature and are modern at the same time. Botanical motifs are a brilliant combination of old vintage with the twenty-first century. Flowers, formerly associated with the countryside houses of our grandparents, have now entered the most modern interiors by storm. Additionally, by choosing botanical fabrics, you can be sure that these marvellous plants will be present in the arrangements, surrounding you with their colours all year round.
Botanical fabrics will take you on a journey around the world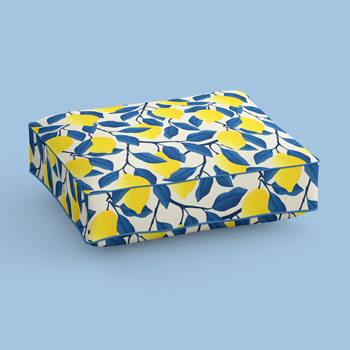 Do you dream of travelling to the tropics or the magic of the mysterious Orient? Botanical fabrics will provide daily relaxation under palm trees, reflecting the images of the exotic climate, and all this without leaving home. Thanks to the diversity in the choice of fabrics, everyone will find something for themselves. Depending on the idea for the interior and the colour scheme used, you can easily create your own dream space and move to another distant corner of the world. There are many botanical fabrics. From bright, natural decorations with a predominance of white colour, through the dignified golden leaves on a dark background, to the paradise of succulents. The fabric can be used in various ways, as a subtle addition in the form of pillowcases or a larger element of the interior, such as curtains, bed linen, spreads and other decorative textiles. For those who love fashion, they will certainly work as part of a wardrobe.
For business
#BeeEco
Haven't decided yet?
Order a Swatch Book
x

Haven't decided yet?
Order a Swatch Book!
Order our Swatch Book including 10x10 cm samples of all CottonBee fabrics and be sure what you buy.
Only 1,99 EUR / GBP and free delivery.
Order a Swatch Book