The first powdery snow, cities and houses decorated with trinkets, and the fever of gifts are signs that Christmas is right around the corner. For a moment, you can forget about the whole world, and enjoy the amazing family atmosphere. To recreate the sincere atmosphere that you remember from your childhood, it is worth betting not only on delicious dishes but also sewing fabrics, thanks to which you can conjure up wonderful decorative elements. Fabrics with Christmas patterns can be used as upholstery for chairs and armchairs, tablecloths, blankets or curtains. With such interior design, Christmas simply must be successful!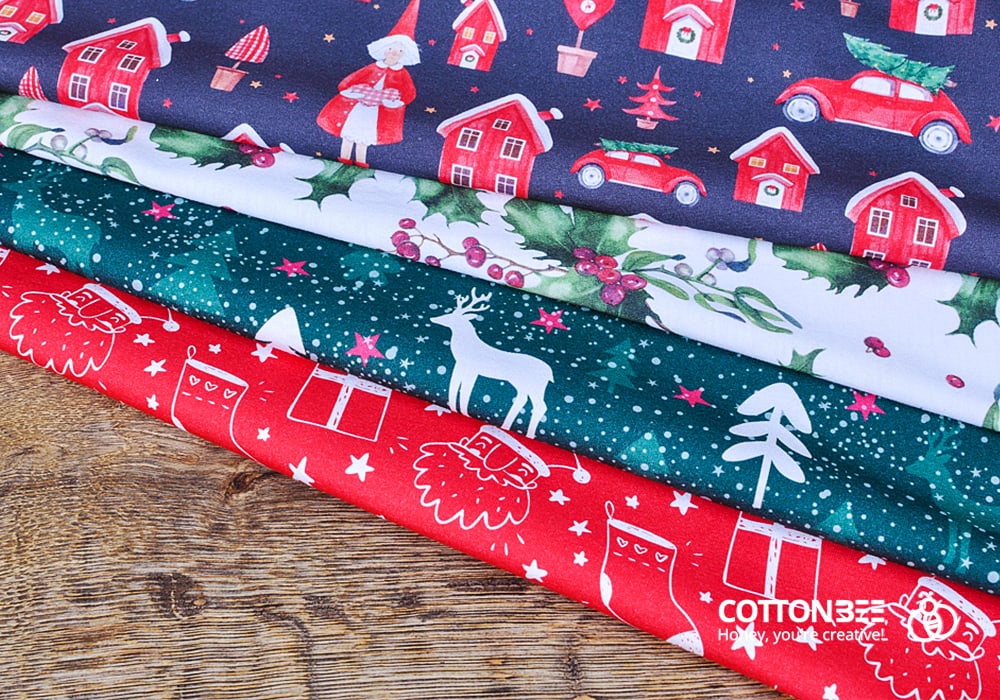 The best gifts come from the heart
The most valuable gifts are not bought in stores but are handmade. Fabrics with festive patterns, which depict baubles, Christmas trees, wreaths or stars, can be used as a base to create caps, scarves and sweaters. Such an outfit can be worn right away for a short Christmas stroll or as an outfit to sit in it during a household supper. Family caps with an identical festive motif can also be a humorous element and something that will bring the loved ones together during pleasant, festive moments.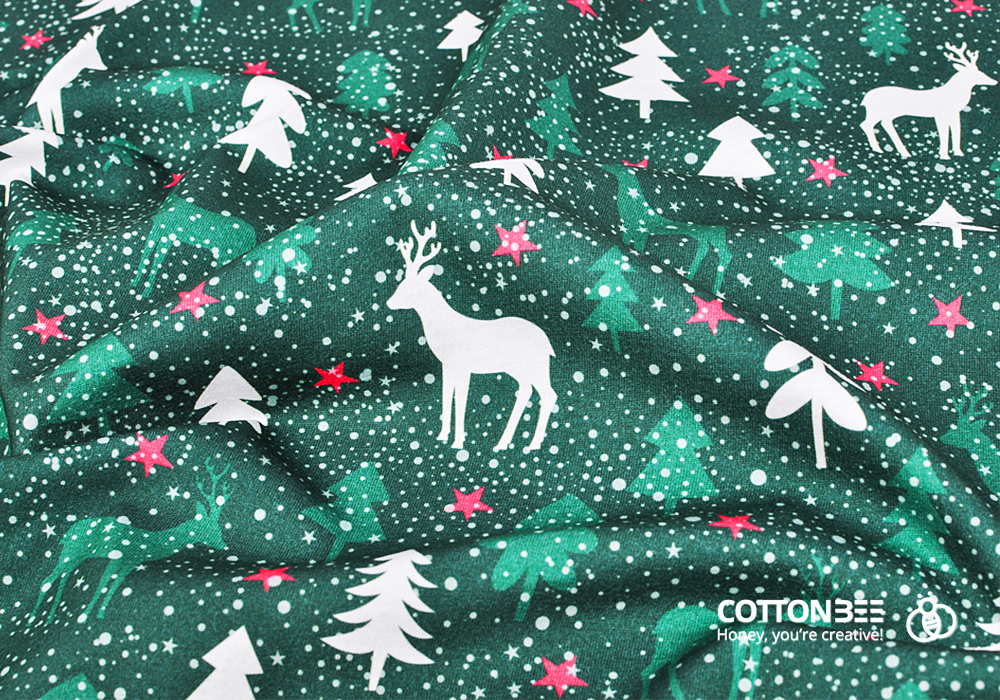 Children's clothing with Christmas patterns
Children love Christmas the most, as they fancy taking sweets from under the Christmas tree, sledging or keeping an eye out for the first star. It is worth preparing special outfits for kids – knitted fabrics with Christmas patterns can be used to create baby sleepers, pyjamas or tube socks, in which children will look like Santa's best helpers. Our offer is so broad that you can choose a fabric with a Christmas pattern of any length.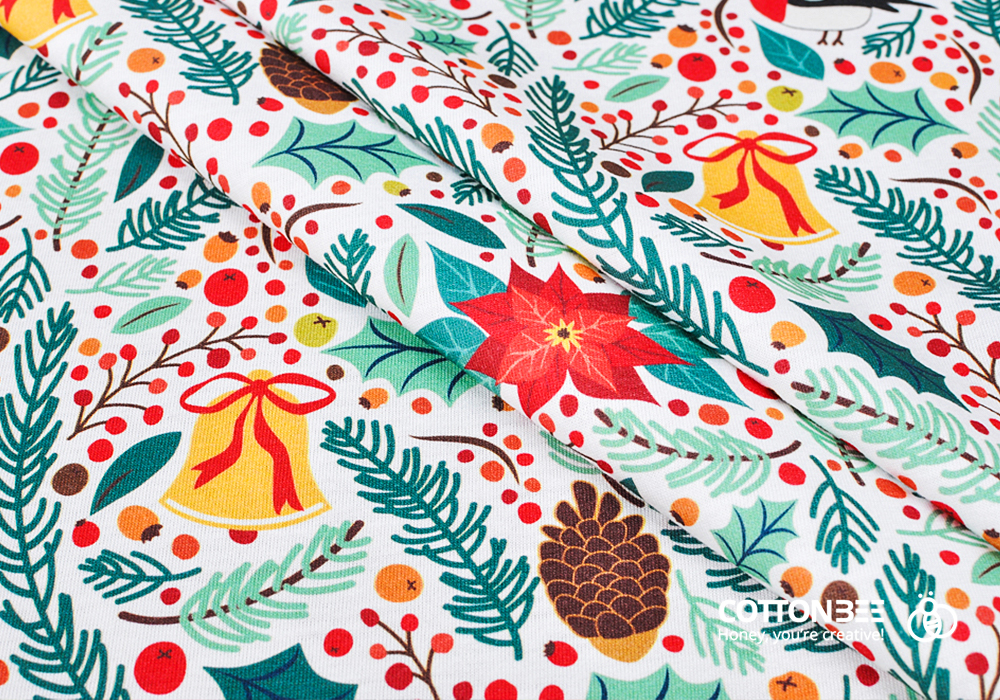 Christmas is a magical time when you want to be together and give gifts to your loved ones. Christmas fabrics will allow you to decorate your home, prepare gifts and feel that the most significant moments of the year are right around the corner! It is worth spending Christmas period together, preferably wearing neat sweatshirts with motifs of snowflakes, Christmas trees, wreaths and baubles!
See also: Forest patterns – to be closer to nature