Nothing is as calming as a stroll through the forest. Small animals are passing by, birds are tweeting amongst the trees, and sun rays pierce through the branches. Many people also dream of having their own house in the forest, listening to fables of mysterious kingdoms, nymphs or gnomes hidden in their dens under the moss. If you are a nature lover, it is best not to limit yourself to wandering in the forest or growing herbs on the windowsill. You can easily combine two passions: sewing and natural sensitivity.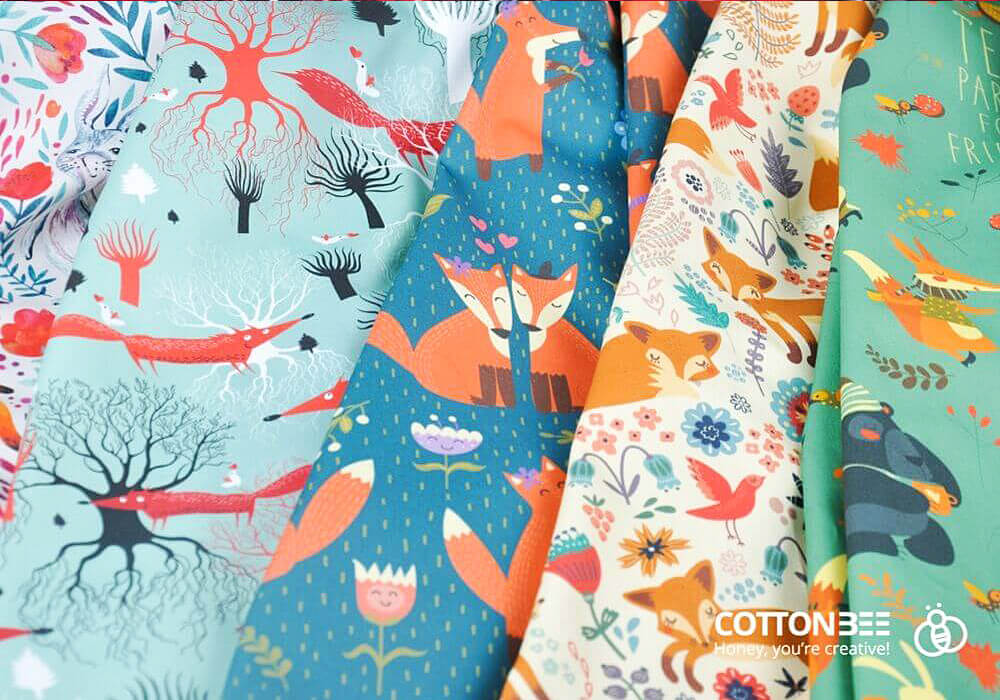 Forest patterns in fashion
Fabrics with forest patterns will let you create a whole palette of lovely outfits, adorned with animal motifs, such as wolves, roe deer or bears, conifers, deciduous trees, flowers and, for example, acorns. Fabrics with forest patterns can be used as a base to create t-shirts, sweatshirts, shorts, trousers, caps or scarves. Dressed in such clothes, it is nice to settle down near the forest and enjoy a family picnic, quiet singing of birds and warm wind that blows through the branches of the trees.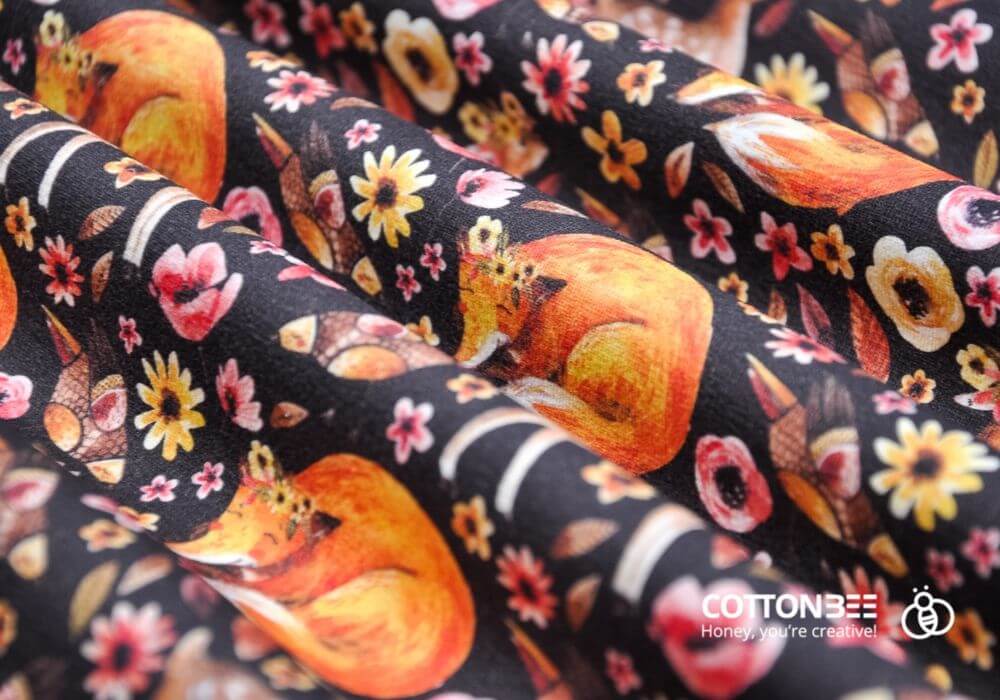 Natural interiors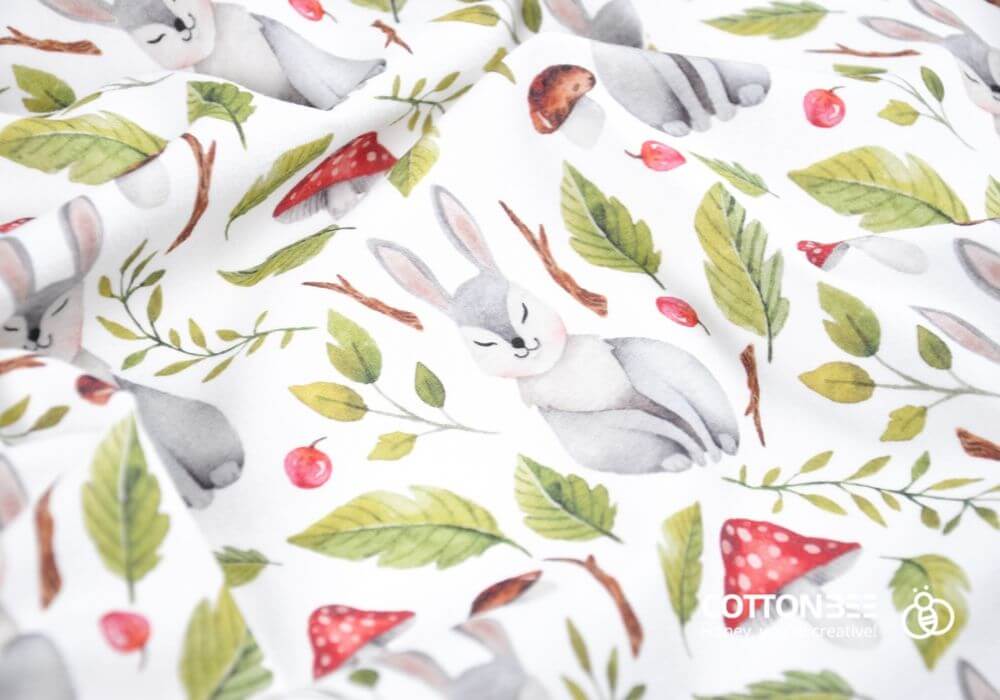 From time to time, it is also good to invite nature to your home, to decorate and garnish its interiors, introducing the atmosphere known from cheerful excursions to the forest glades. Forest patterned knitwear will help you in taking up this challenge by being a great basis for curtains, blankets, sheets and furniture upholstery. It has long been proven that subdued colours and floral motifs calm down, let you relax and feel more familiar, natural and comfortable in your home. There is nothing like wrapping yourself in a blanket or bed linen embellished with a print of deer and foxes frolicking among forest flowers.
Forest pattern clothing for children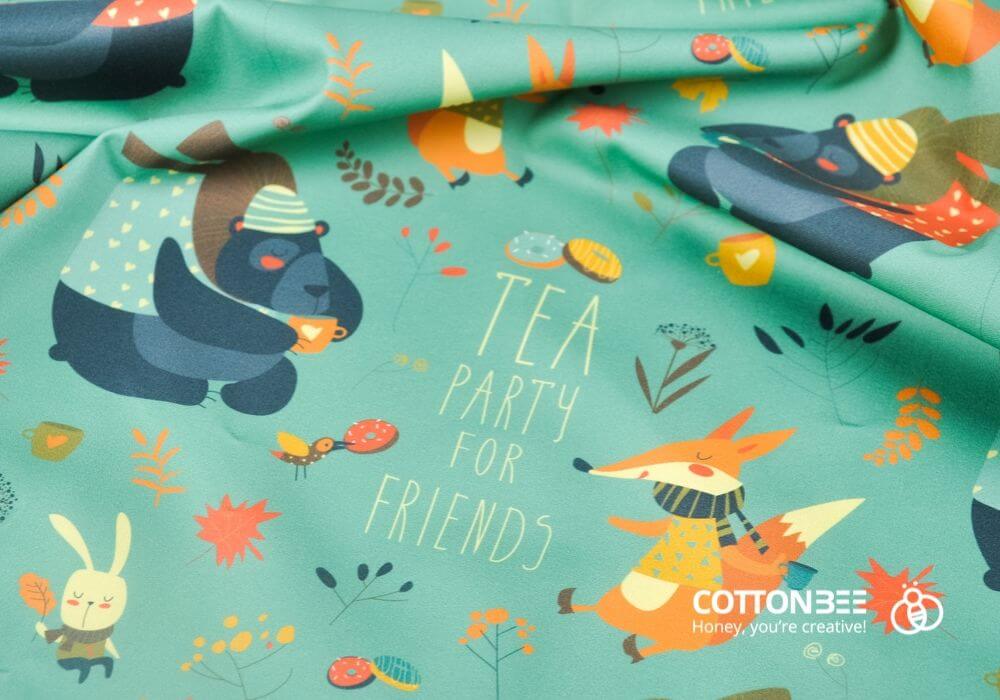 Children are particularly fond of nature and love to collect chestnuts, leaves, sticks and all the woody treasures. The youngest are very attached to their clothes, most notably when they are made especially for them with a chosen pattern. A sweatshirt with a fairy tale pattern, a tracksuit with an animal print or a t-shirt with a fern leaf motif?
Cotton fabrics with forest patterns allow you to make a great outfit for your little bundle of joy. A child's imagination knows no limits, so it is best to stimulate it with a myriad of unique forest motifs that will allow them to visit the realms of mythical beings, which collect acorns and leaves, or hollows, where extraordinary adventures take place.