In the far north, where a mighty wind blows, huge snowdrifts are formed. For months there is darkness against which the polar lights flash. In this very land live some uncanny animals. Thanks to their thick coat and strong hooves that allow them to balance on extremely slippery ice, reindeer cope perfectly in such conditions. The resourcefulness of these animals was praised in legends of Santa Claus, and that is why reindeer pattern fabrics are now an inherent part of Christmas.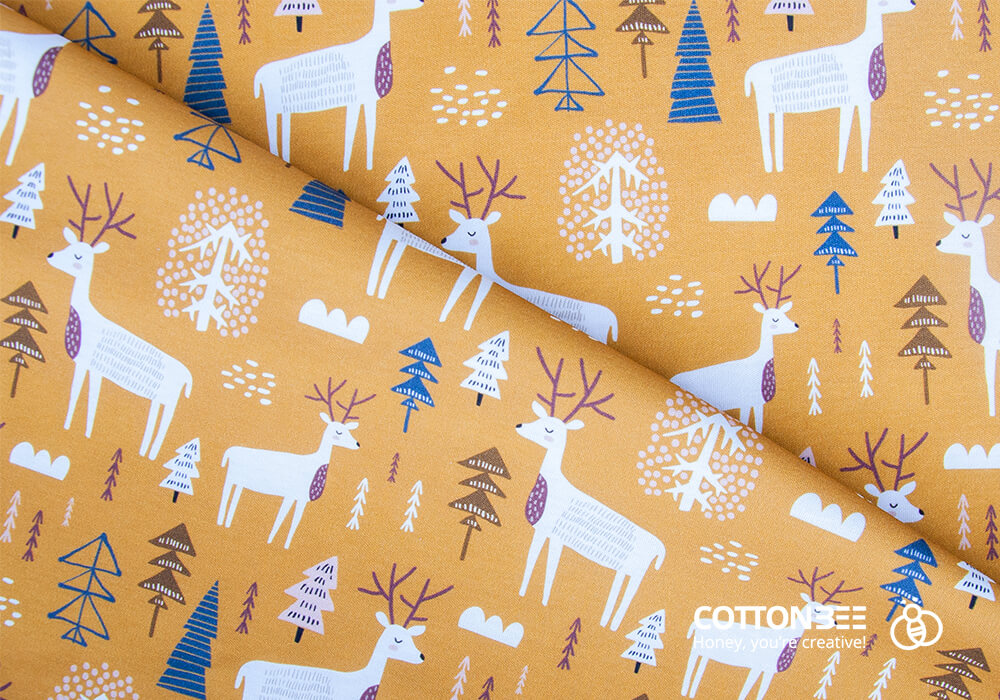 This cheerful and wonderful vibe can be easily recreated in your home by choosing reindeer pattern fabrics. With such materials, you can make t-shirts, sweatshirts, hats, as well as bed linen, blankets and other decorative elements. There are only a few equally charming prints, so it is pleasing to look at your sewn clothes, which are adorned with reindeer, for example, among coniferous trees and colourful baubles.
Is Christmas approaching? Reindeer remembers!
Reindeer pattern fabrics are particularly well suited for spending holidays together. There is nothing sweeter than gifting someone handmade clothes with, for example, a motif of a Christmas tree, gingerbread, snowmen or reindeer. It is also lovely to match hats, sweaters or jumpers with your family – it is fun and strengthens family ties. During Christmas, it is worth taking care of decorations such as tablecloths, curtains as well as upholstery for chairs and armchairs. Woven fabrics with a reindeer pattern will help you execute this bold plan. Supper in such a decorated house will taste like no other!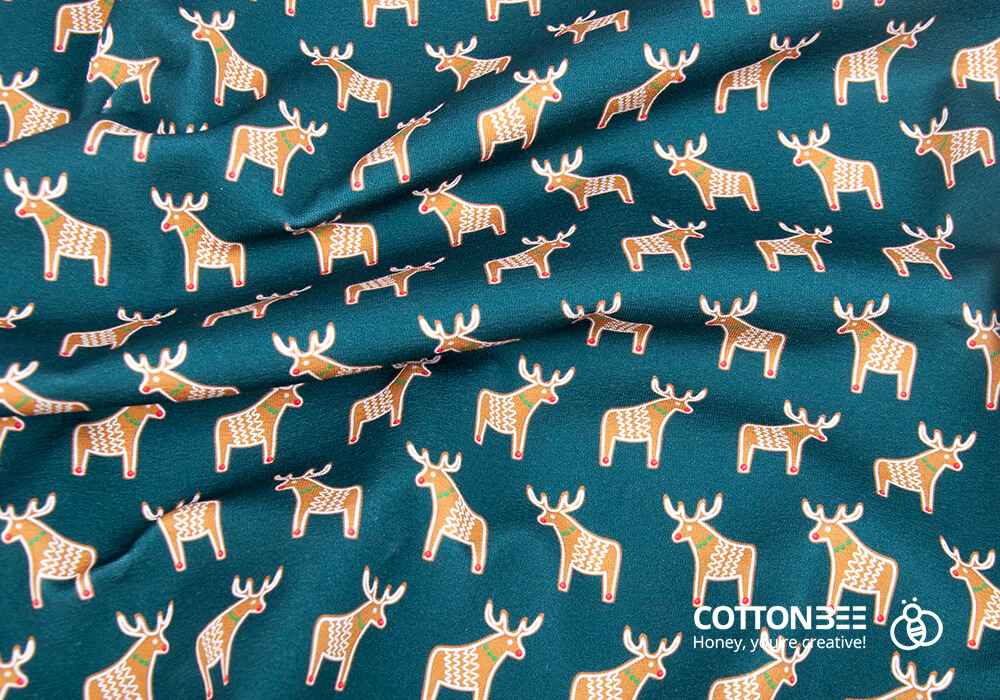 Fabrics for lovers of outdoor relaxation
Reindeer, however, cannot be limited to working with Santa Claus alone. They tend to explore tundra all year in search of tasty lichens and shelter. Those who can only feel themselves and rest easy in the forest will appreciate a sweatshirt, hat or reindeer tracksuit. It is more enjoyable to sneak through lush woods, walk on trails, collect mushrooms or watch flora and fauna using binoculars or a camera with majestic animals on your clothes.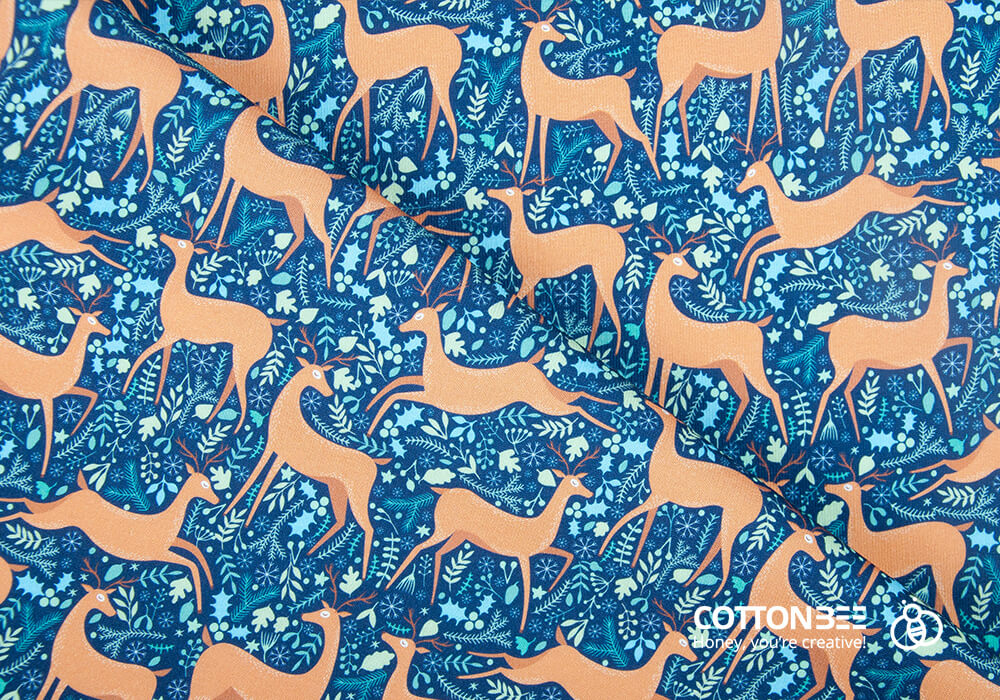 The offer of ctnbee.com is so wide that you can easily choose a fabric with a reindeer pattern to make any project. You can create clothes for children who want to look like Santa Claus' helpers, costumes for people who are fond of nature or attractive home decorations. It is worth inviting animal heroes from distant, frosty lands both into your home and onto your outfits!
Check also: Christmas patterns – as the magical time approaches