Our today's guest, known in the cosplay environment as Cyperian, is a very interesting character. In our interview with him, you will find a lot of interesting information such as what is cosplay, what role do the individual sewing fabrics play in it and how it is to become someone completely different every once in a while. Have a nice read!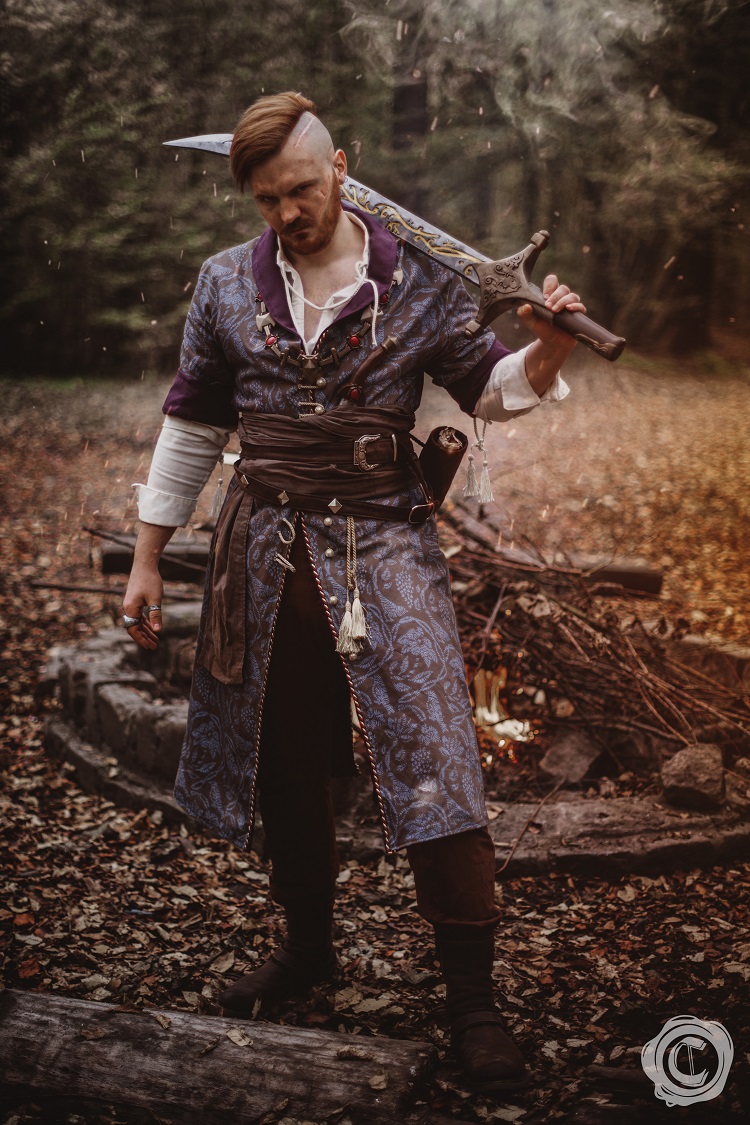 Please, brief us on what you do. What is cosplay?
Hello, my name is Cyprian, but I'm also known as Cyperian, and I'm a cosplayer. Cosplay is an art of impersonation of pop culture characters. Initially, it appeared in the United States, but now it is popular all over the world.
Why are you fascinated with the world of cosplay?
I am a fan of computer games and fantasy. A few years ago, I decided to go to one of the nearby fantasy conventions where I saw a few dressed up people. I thought it was a nice way to spend time and the next time when my friends and I went to a convention, we decided to prepare simple outfits consisting of a pair of jeans and shirts – it was a lot of fun.
What is your favourite look? Which outfit are you most proud of?
I've prepared a few outfits already, but my favourite one is Arthur Maxson from Fallout 4. I have crafted the coat and all of the elements I wear by myself. I am extremely proud of them.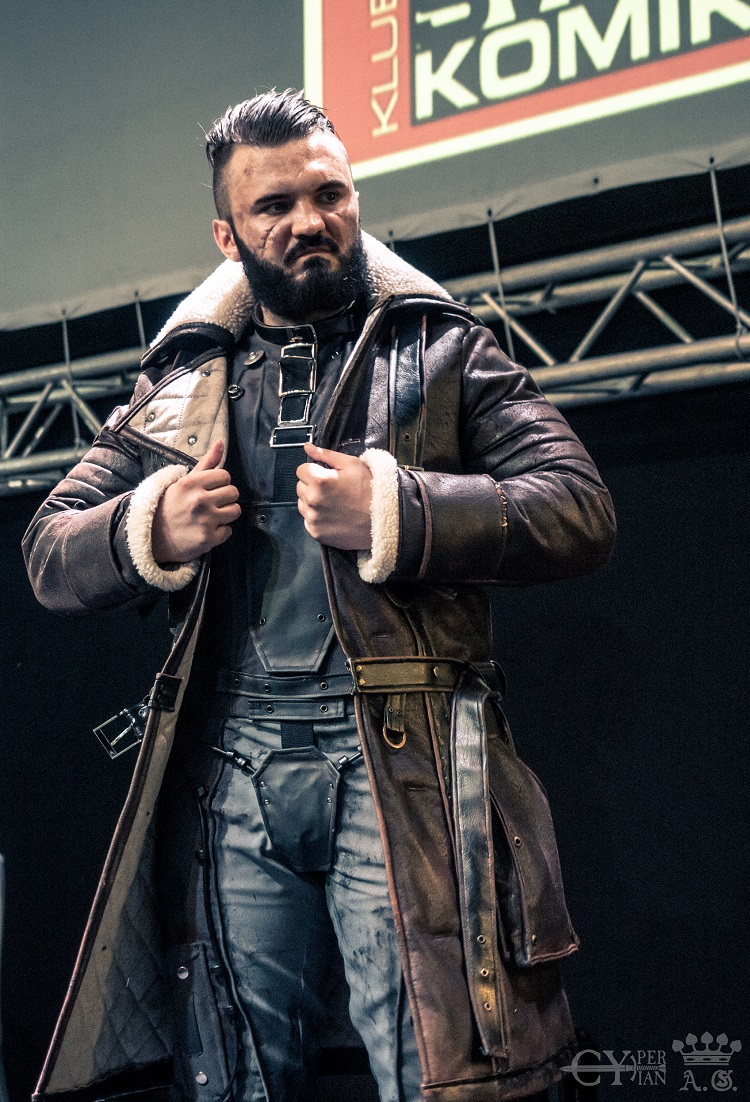 The core of a cosplay look is the outfit. Do you sew yourself or do you employ someone to do it for you?
I have done all of my outfits single-handedly and I still do them on my own. I've learned to sew and I'm quite good at it, especially since I've never had any contact with sewing before cosplay.
Does it take a long time to look for unique and perfectly matching fabrics to create a costume? Printing on sewing fabrics seems to be the perfect solution for you!
Yes, it takes a lot of time to search for the right materials. If not for the possibility of fabric printing – at your website – my cosplay of Olgierd Von Everec from The Witcher 3 would have never been crafted or certainly would not be as impressive as it is.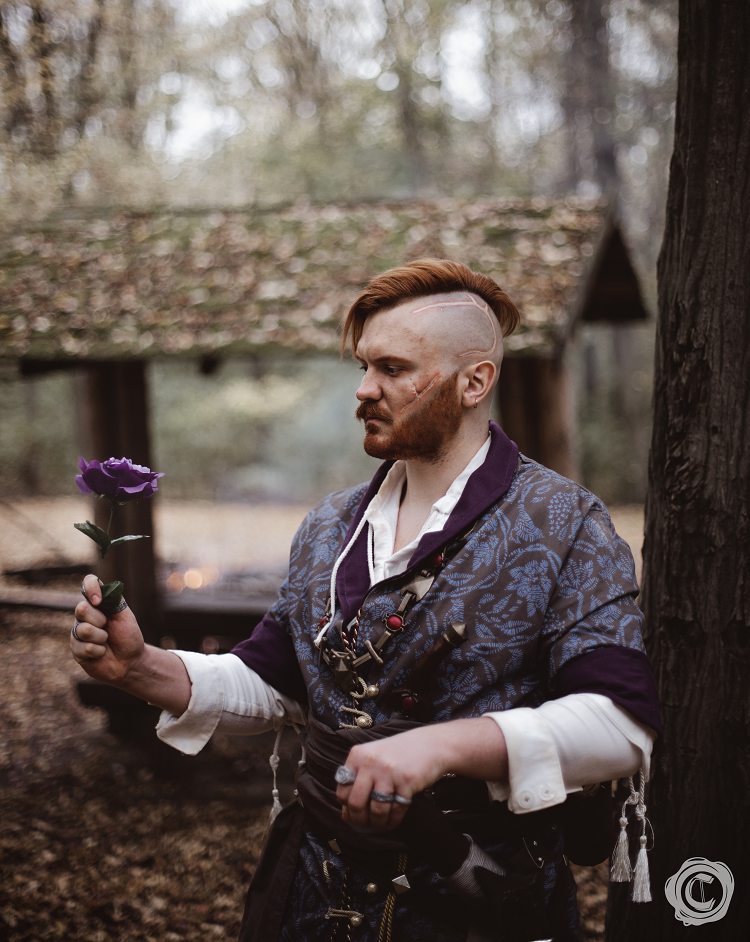 Do you create only for yourself or do you also help other cosplayers achieve their desired effects?
Mainly I create for myself, but when someone asks me for advice or to help in preparing something, I'm always happy to help. One of those things is the jacket I made for my brother – inspired by Mass Effect: Andromeda. Another example is The Witcher swords for my friend.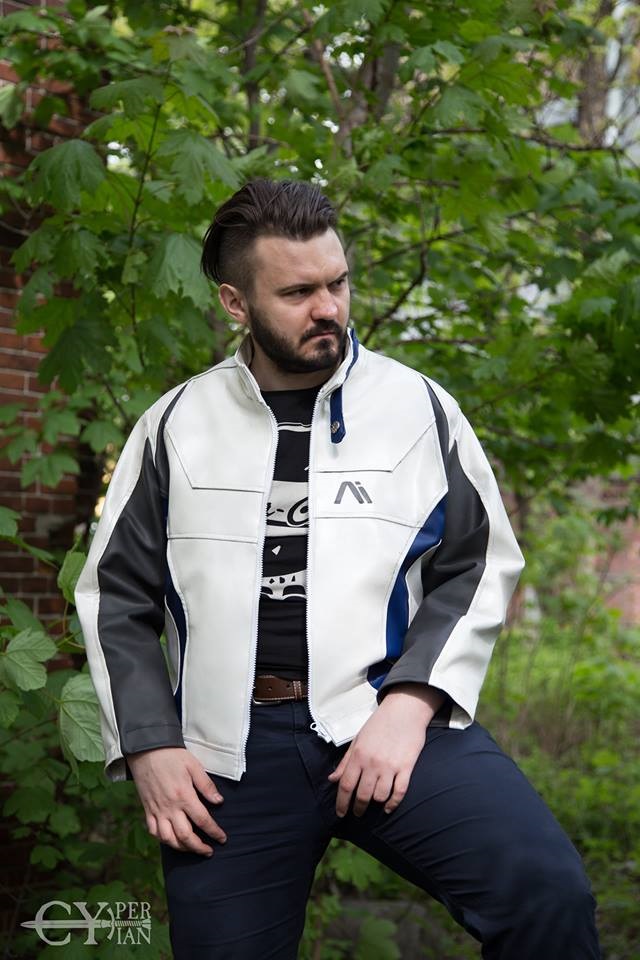 What advice would you like to convey to our readers who would like to try their hand at recreating the characters?
The most important thing is to do what you like, and if you already know what it is, start doing it!
Thank you very much for the interview!
Thank you!
Photo authors:
Cosplay Arthur Maxson – AG Camera Tales
Cosplay Olgierd von Everec – Dryad Photography
Jacket inspired by the Mass Effect series – NW StudYo