Read our first interview on our blog CottonBee. Łucja Nowak-Wróblewska from Lukia Lala is revealing how she started her business, where love to sewing came from and what made her choose CottonBee. Enjoy the reading of "For the love of dolls" – an interview with Lukia Lala founders!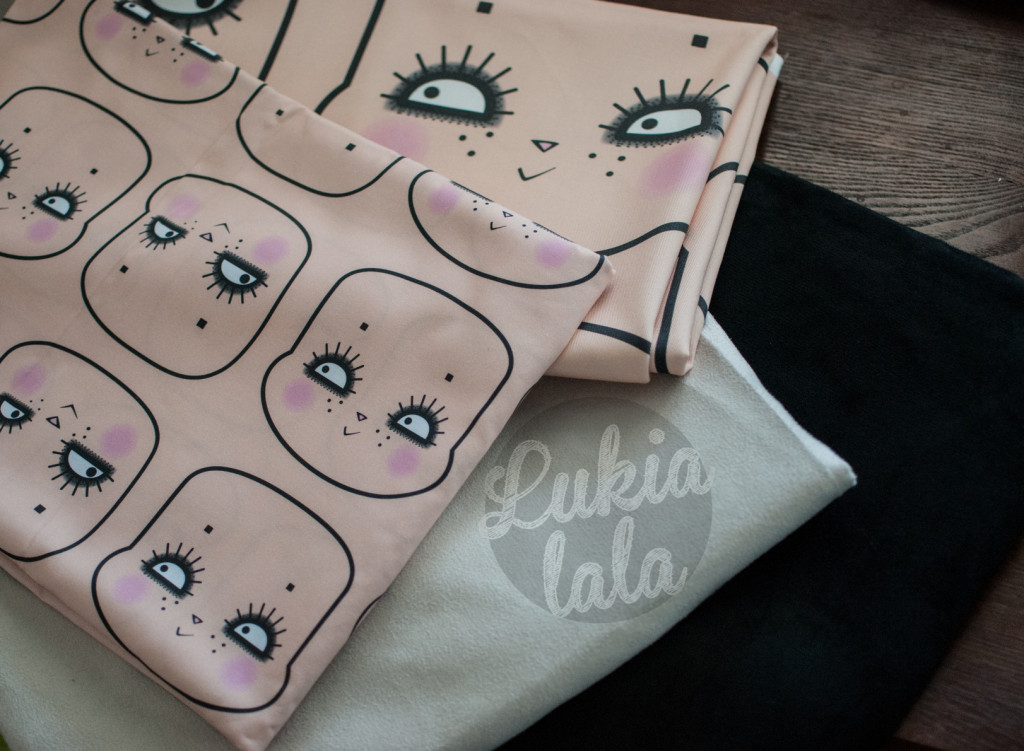 Where did the idea for hand-sewing dolls come from?
I'm a mum, but an artist, too. My husband is a graphic designer. When looking at the Polish market, we couldn't find a doll that would really suit our taste. We decided to do something with it and doll sewing naturally popped into our heads:) For the love of dolls!
How long have you been sewing?
Forever! My grandmothers sew and embroidered, so did my parents. In the 80s, when there was nothing in the shops, my mum sewed for me. I always had unique fancy dresses at costume parties. However, I need to say that nobody from my family was a professional tailor. Nor do I, I'm an art conservator by training.
Where does the name of the company come from?
Lukia lala is a brand owned by Lukia Art company. Lukia is a name that I was given by my Greek friends. They always had a problem with a strange sounding name Łucja, so they found its Greek equivalent.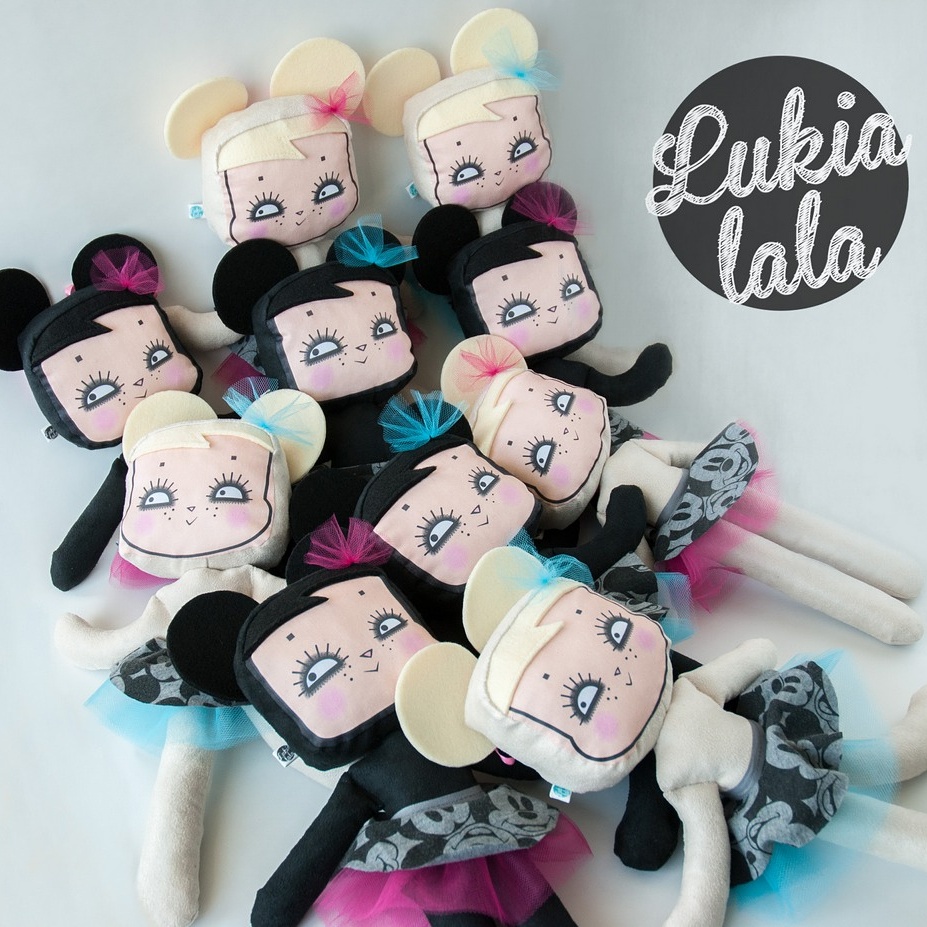 Lukia Lala is not only dolls, but cushions, too. What else can we find in your portfolio?
Lukia Lala started from dolls and doll clothing, now there are also cushions, but we don't want to stop there! We make things mainly for girls, but we would like to start creating for boys, too. Our heads are full of ideas, we have been making new projects and testing new products. We want to extend our range in many ways.
What turned to be the most difficult when you started your business?
We are still beginners in business. Our company is tiny, all the products are made in a small workshop. Time management has been the most difficult so far. How to divide your time into doll sewing and bring up a child? Only 24 hours make a day 🙂
What decided that CottonBee became your fabric printing supplier?
It was definitely the quality. CottonBee prints have a high resolution and a great choice of colours. Nontoxicity of your ink, local production and short processing time. Fabrics were very important to us, too. CottonBee offers a variety of cotton fabric with different thickness and texture. But above all, a possibility of ordering small amounts of fabrics with my own design was the greatest advantage.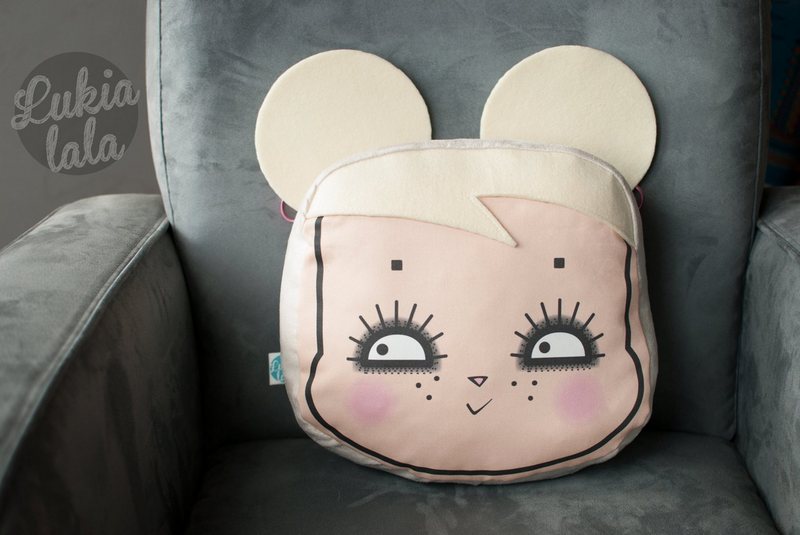 What are your plans for the near future? Doll sewing or something more?
I don't want to jinx it, but I will only say that we want to introduce more home décor products for children. What is more, the line of our accessories will be soon extended into handbags for mums and daughters.
Thank you for talking to us.
Thank you.