Can a single mom and part-time stewardess find time to run her business? Well, when there's a will there's a way! Sarah Mariam started learning to sew shortly after giving birth – she watched tons of tutorials on YouTube while her daughter was sleeping. She bought a cheap sewing machine and started creating her first projects by trial and error. Now, whenever she has free time when she's not flying around the world, she makes beautiful handbags and sells them in her Etsy shop. Printed fabrics gave bags from SasuBags an extraordinary character. Who else but a full-time bagoholic to trust when it comes to creating a beautiful handbag? Enjoy our interview with Sarah Mariam – the creator of SasuBags!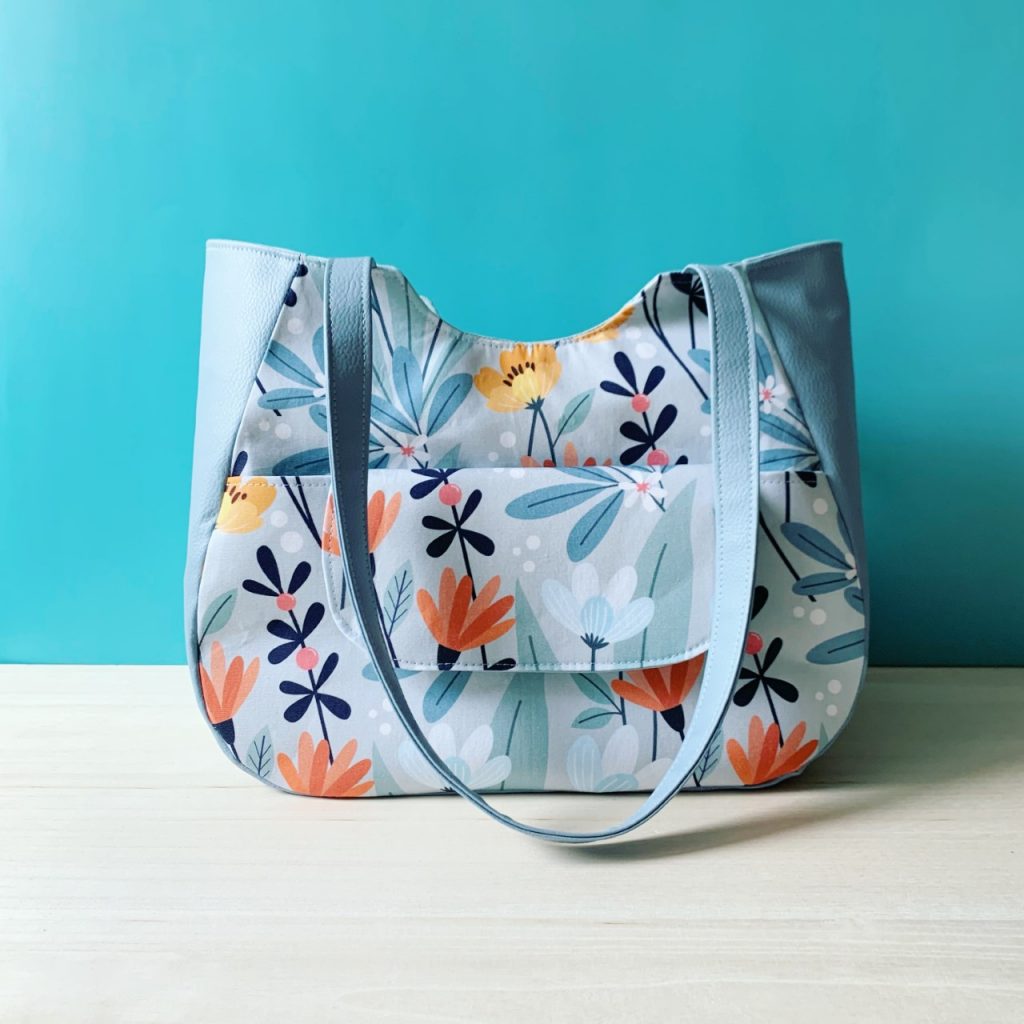 How did you learn to sew? 
As a single mom, when my daughter was little, I spent many evenings at home alone. I was looking for something where I could switch off and be creative. I bought a cheap sewing machine and started sewing. My first project was small bags for my daughter's advent calendar. YouTube was my school, I watched tons of tutorials and learned a lot from my mistakes!
Where did the idea for sewing bags come from?
It all started with hand-sewn children's clothes. Instagram has been a great platform to post and sell my bloomers and rompers. Instagram has opened up so many new possibilities for what you can do with a sewing machine. So, as a declared bagoholic (some people love to buy shoes, I always loved bags), I just dared to do it and very quickly became addicted to sewing bags. 
Did you want to create them from printed fabrics right away?
Of course! Colourful, unusual fabrics make my bags unique. There are so many unique cuts and patterns that I can scale and print on the fabric of my choice. And if that wasn't enough, I can upload my own designs. This makes my designs even more unique. I hope to be able to create more of my own designs soon, but I still need to work on it before I'm satisfied.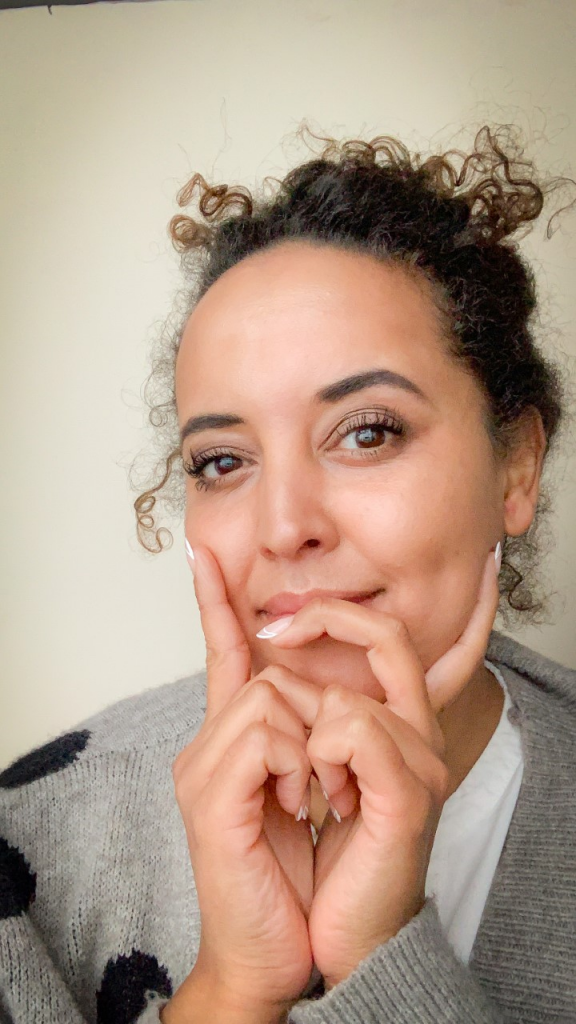 How long does it take you to sew a bag? How do you manage to do it with your regular job?   
It's always different and depends on the pattern. Some models are so complex and consist of so many individual parts that just cutting and pressing the pieces can take 2 hours. I make my living as a flight attendant, but part-time. On non-flying days, I'm pretty much always busy sewing bags and managing my Etsy shop. It can be quite exhausting at times, but then it's also important to take a break. 
What's the hardest thing about running a small business in your spare time?
Wanting to make everyone happy is sometimes very stressful and it took me a while to learn to say no. You often put yourself under too much pressure and stress, but creativity can suffer as a result. I have to remind myself why I do all this. With Sasu I can turn my head off, dive into my creativity and create unique works.
Do you plan to further develop SasuBags? Do you want it to be your primary source of income?  
I have so many ideas and dreams that sometimes I can't keep up with them. I am excited to see what the future holds. But I will never voluntarily give up my job as a flight attendant, I just love flying around the world too much. 
How did you find CottonBee?
Once again I was looking for new fabrics and I came across Cottonbee. It was a hit! So many wonderful and unusual patterns that I felt like I was hunting for treasures. I spent hours discovering new wonders and saving them to my favourites. This once again opened new doors! Create your own designs and discover great patterns, you can easily get fabrics here that you won't buy in any other fabric store.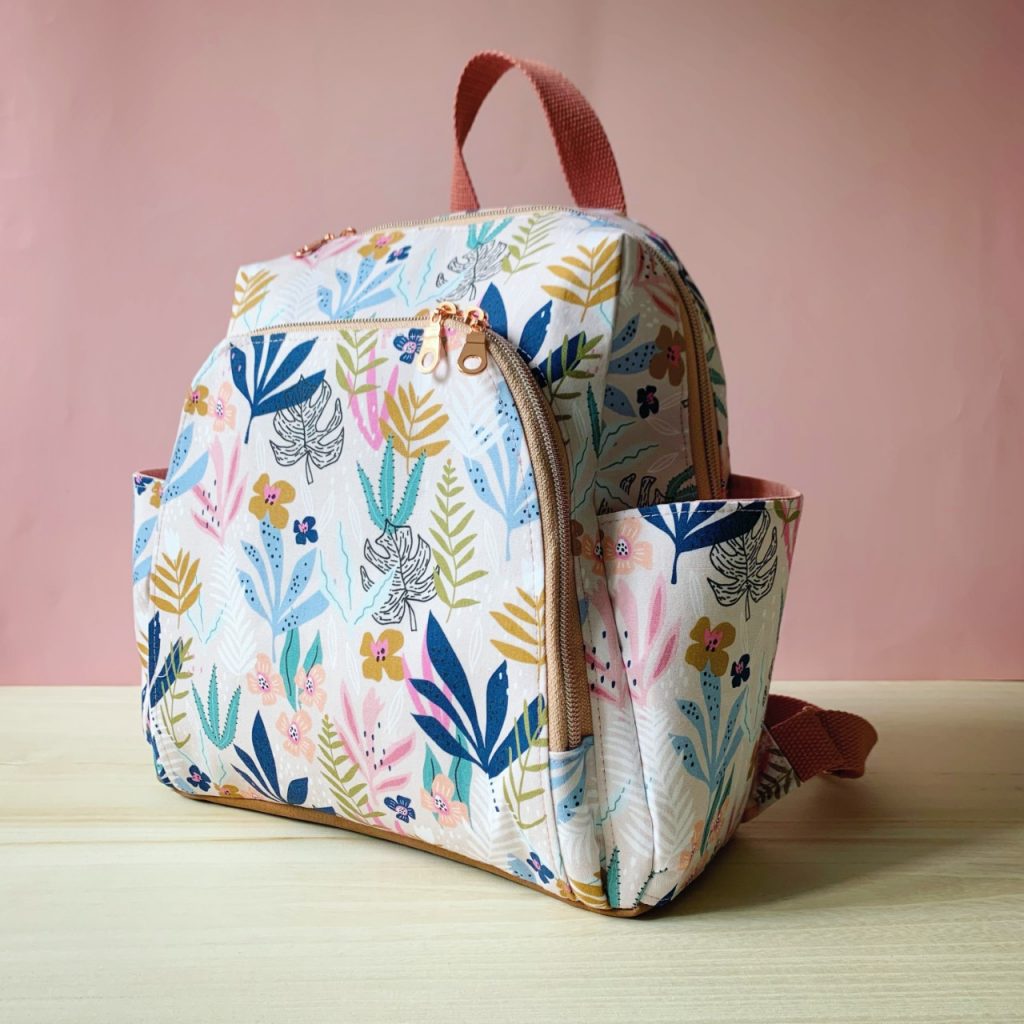 Do you have an unusual/funny/weird story about one of your projects? 
I think we've all had mishaps like stitched sleeves, poorly sewn zippers, or something similar that made us laugh (and sometimes cry). But a few years ago, something stupid happened to me. While cutting, the rotary knife flew out of my hand and landed right on my foot! A smooth, deep cut required several stitches. There is a small scar left, but somehow I like it, this small scar. 
Instagram Sarah Mariam: Sarah Mariam (@sarahmariam81)
Instagram SasuBags: Bag and Earring Maker (@sasubags)