Do you like printed clothes, but are looking for something more subtle than a sweatshirt, T-shirt or skirt with an all-over pattern? Are you looking for a way to print personalized slogans or unique graphics on t-shirts or bags? See how to print a panel on fabric and what can you use it for.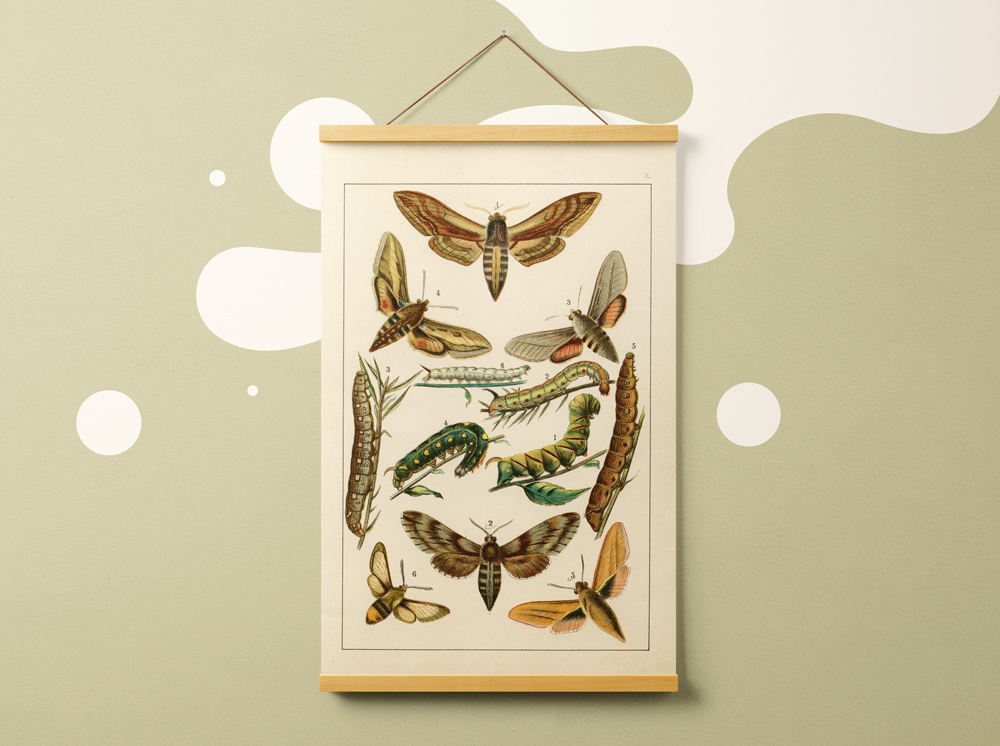 First things first, the basics, or what is a cotton panel?
A fabric panel is a piece of fabric with a specific size on which a decorative pattern has been printed. Unlike a seamless pattern, a panel is not repeated across the width or length of the fabric to create a repeat pattern. The fabric panel is a closed composition that is cut in this shape from the material and used in a final design.
How to prepare a project for printing panels?
In order to print a fabric panel, you need to prepare a project with the exact print size. For example, if you plan to print a panel for a pillow that is 40cm x 40cm, prepare the design taking into account the size of the pillow and the necessary seam allowance, so the design is about 41cm x 41cm. How to prepare such a file? Some graphics programs allow you to set the size of a new document in millimetres or centimetres. But what if the program or application allows you to set the size of the canvas only in pixels?
We will use a simple formula to calculate the size of the project in pixels. The size of the pattern in centimetres, in our example, is 41 cm, we have to divide by 2.54 cm and then multiply by 150. So 41 ÷ 2.54 × 150 = 2421. With this simple calculation, we now know that to print a motif that would be 41cm x 41cm we need a file size of at least 2421 x 2421 pixels.
Be careful, the dimensions may vary!
When printing panels, you must remember that the actual size of the print, especially in the case of knit fabrics, may be slightly different. Therefore, if the pillowcase is to fit a 40 cm pillow, include in the panel's design from 0.5 to 1 cm of extra room. Always leave some extra room when printing panels for clothes, to avoid them being too tight after you print and sew the garment.
How to print multiple panels?
Do you need to print several pieces of the same panel? Upload your file at https://ctnbee.com/pl/upload and see how the pattern repeats on the material with different settings. If you have a panel prepared with a seam allowance in mind, there will be enough empty space between the panels, even when the designs are touching each other on the fabric.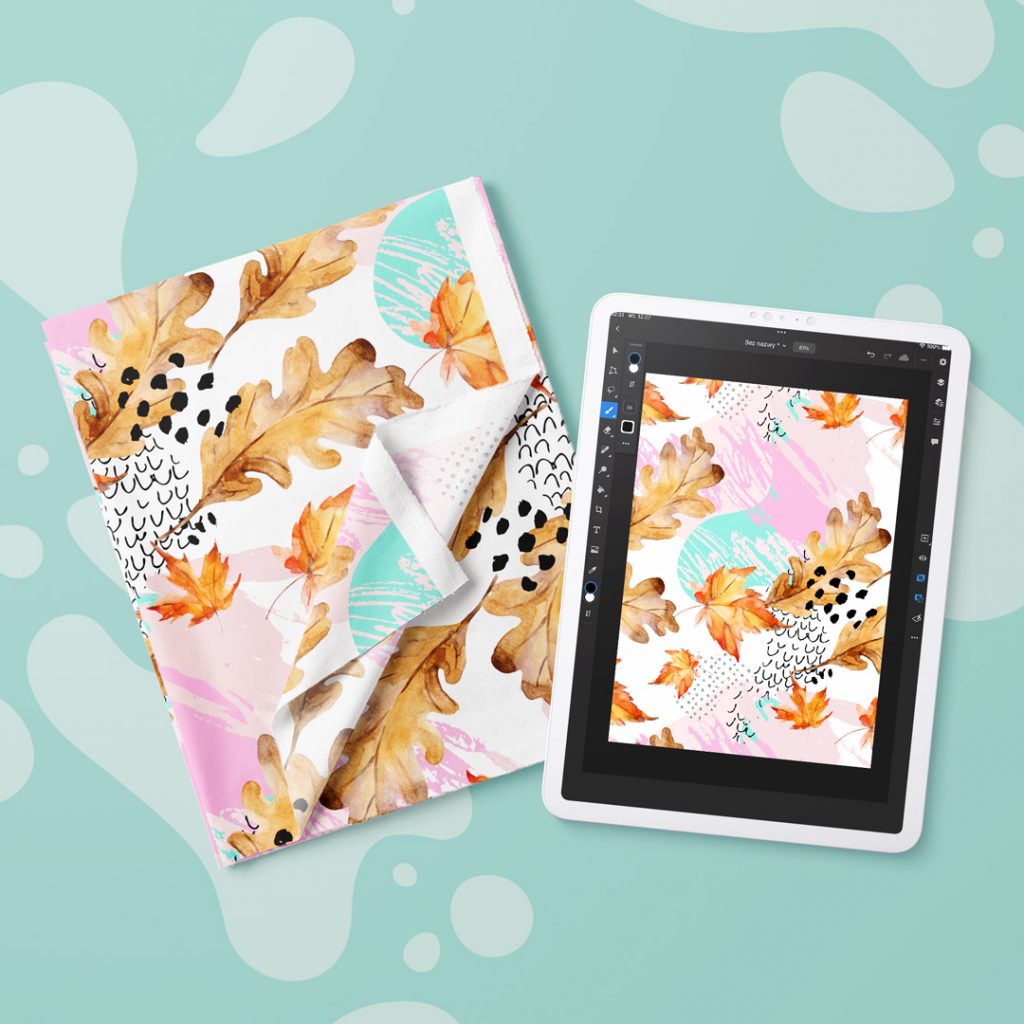 What to do when I don't like how the panels are arranged in the application on the website?
In the case of printing panels, however, it is not always possible to achieve the desired effect by uploading a single motif on the page. If you have panels of different sizes or several panels with different motifs that you want to place on one fabric, you can prepare a file in which you can arrange many panels on the surface of the fabric yourself. In this way, you can print several to a dozen or so panels on a meter of material, depending on their dimensions. It is up to you what spacing you keep between the panels. Of course, then the file for printing will weigh more than in the case of a single panel, but it gives you much more freedom and possibilities.
Fabric panels – what can they be used for?
Cotton fabric panels can have many different uses. How you use a printed cotton fabric panel is entirely up to your creativity, but if you're looking for inspiration, here are some examples of the most common uses of printed panels.
Pillow panel
Pillow panels are one of the most popular applications of fabric panels. A printed pillow panel makes it much easier to sew a decorative pillow or pillowcase. All you have to do is prepare a graphic or pattern to the size of the pillow (usually a 40x40cm square) and cut it out of the fabric with a seam allowance. You can cut the other side of the pillow from a plain or coloured fabric and your custom pillow is ready.
Bedding panels
Sewing sheets has never been as easy as with the bedding panels. On the fabric, you print patterned panels with the exact dimensions of duvet covers or pillows. After printing, just cut them to size, sew them, add buttons or a zipper and the bedding is ready. With bedding panels, you can create not only patterned bedding but also pillows or quilts with graphics or a photo – on the panel you can accurately measure the place where you will place the picture so that it is perfectly in the centre of the bedding.
Panels for wall decor
The panels printed on the fabric can be used to create personalized wall hangings with which you can decorate your apartment. Photos and images printed on gabardine, panama or cotton canvas will look professional and elegant compared to paper posters.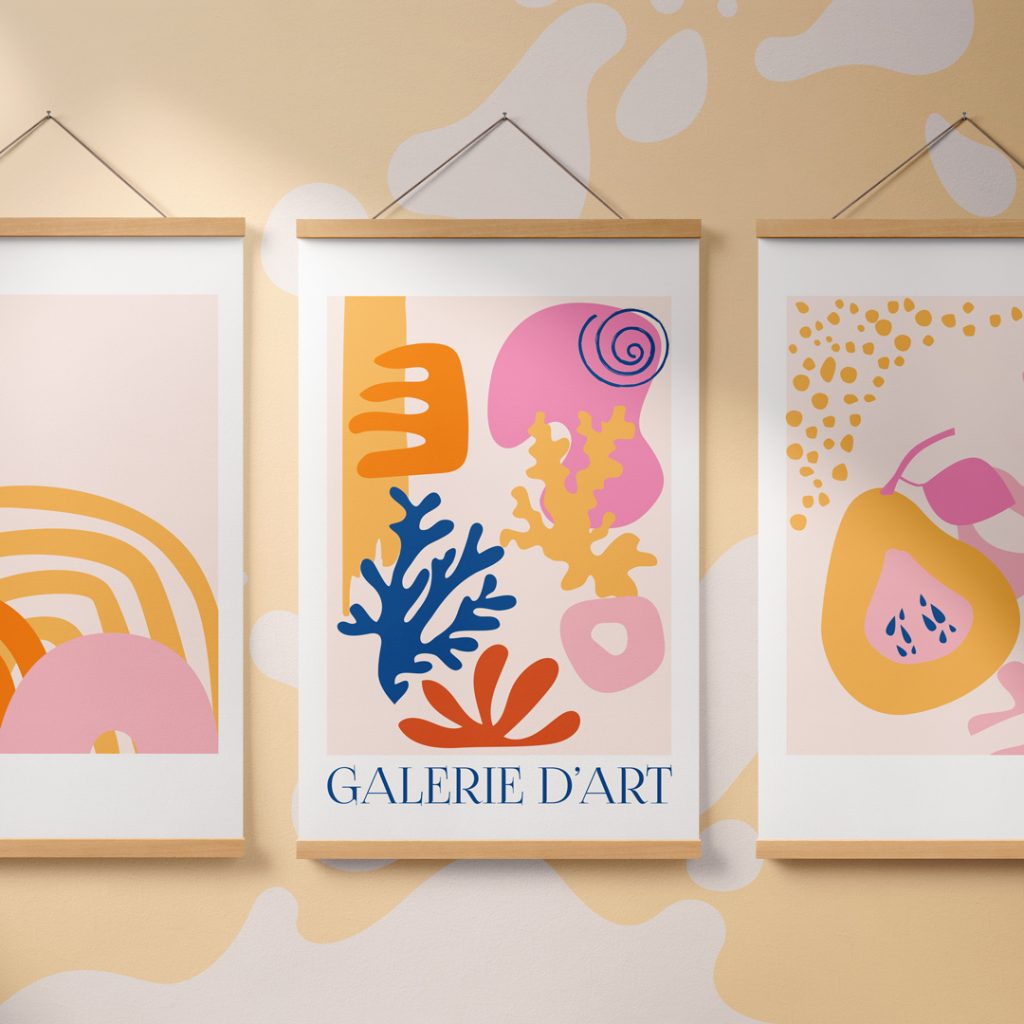 Panels for tote bags
Cotton fabric panels will make it easier for you to create unique bags. You can prepare a decorative panel for the outer pocket or the entire shape of the bag with whatever artwork you want. When you print the panels for the bag, you can also include the bag handle pieces in a contrasting colour or with a matching graphic motif.
Clothing panels
You can also print garment panels on cotton knit or woven fabrics. You can make patterned pockets, contrasting sleeves, printed sweatshirts or T-shirts with a decorative motif from cotton panels. Cotton panels printed on panama, gabardine or cotton canvas can decorate the back of a denim jacket or shirt.
Mascot panels
Do you want to create a soft toy from your kid's illustration? You can print any character from a fairy tale, movie or your child's favourite animal on a fabric. Then you have to sew the fabric panel with the plush fabric on the other side and fill it with foam or pillow stuffing. You can encourage your child to sew mascots using panels and thus give your child his first sewing lessons.
A cotton panel is a cheap way to expand your creative possibilities in interior decoration and tailoring. See how you can use printed cotton panels in your home or wardrobe!