Free shipping over 100 EUR
Once your order surpasses that amount we will ship it for free.
Ready to ship in 3-5 business days
You never have to wait long for your custom printed fabrics.
Excellent quality at a good price
Order with bulk discounts or have your order priced individually.
GOTS and OEKO-TEX® Standard 100
We are GOTS (Global Organic Textile Standard) and OEKO-TEX® Standard 100 certified.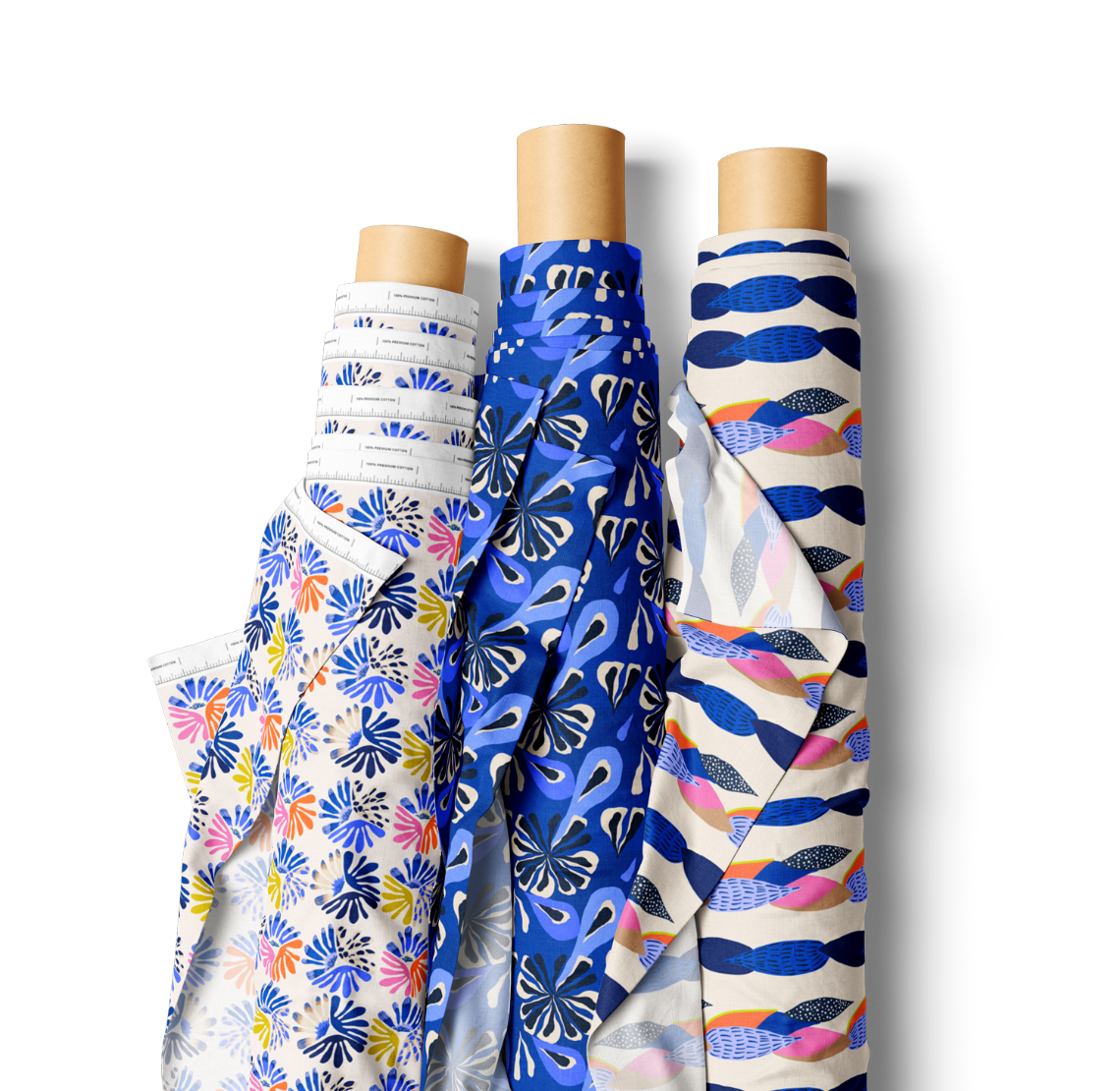 Find a pattern and order it on fabric
More than 20,000 customers from all over Europe have already trusted us!
Really pleased. The turn around on orders is really amazing with this company. The printing is of even better quality than last time I purchased (about a year ago). I would love it if you could add a higher weight of cotton elastane to your options.

Ruth , North Berwick
I needed help with my design and I sent some emails the response was very quick and the help I got throughout the process was very helpful, definitely would recommend to everyone.

Zaibun, Birmingham
Very high quality printing, easy to use interface.

Robert, Weston Super Mare
8m of lovely fabric and a quick turnround. Very pleased and will use again.

Neil, Peterston Super Ely
I love the quality and print of my sample. It's really helped me make some design decisions.

Charlotte, Norwich
Great service and quality very satisfied.

Malcolm, Wakefield
Ordered several times and always impressed with the vibrant patterns and quality of fabric.

Anna, Dorset
The quality of the print is wonderful! I'll definitely be using them again!!!

Allana , Kippax
Amazing Customer service. Agata was just fantastic and talked through all the options etc and made it very easy to order. Quality of fabric was great. Will be ordering again in the next couple of days!

Emma, Southend on sea
Amazing service, quality prints and a quick turn around. Would highly recommend such a great team :) xx

Jade , huntingdon
I ordered cotton satin and jersey. Both fabrics are really nice, they didn't loose any color after washing. I'm also really happy about how the print turned out.

Gaelle, Wien
So far first impressions have been amazing. Extremely quick service and always making sure the customer is happy. I loved the packaging our fabric came in, it comes across as a very fun company and we look forward to working with you more in the future.

Samantha, Gillingham
The Boho fabric - an expression of unique style
The Boho style is the unexceptionable abundance of colours and patterns backed by the artistry and good taste. For most people, it is associated with lightness and flexibility, stealing the hearts of enthusiasts and seekers of loose solutions. The Boho fabric reigns supreme in the wardrobes of men and women, regardless of age and season. It is perfect for comfortable outfits inspired by ethnic patterns. The Boho fabric makes an impressive team with flowers, wreaths and ornaments connected to nature. This kind of fabric is quite frequently the basis for designing female midi dresses, which can be combined with, for example, leather cowboy boots. It is worth thinking about while sewing tunics and festival-style spreads. However, the wardrobe equipment is not the end of the possibilities of the Boho fabric. It also appears in the interior design, where it perfectly emphasises the idyllic character of the room.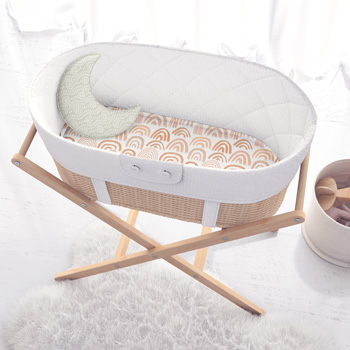 How to choose the best Boho fabric?
After selecting the style, it is worth paying particular attention to the dimensions of the fabric. It is not advisable to buy the exact length and width that is necessary but leave at least a few centimetres of room on each side. After tailoring, the Boho fabric can shorten significantly, which will affect the final look of the accessories negatively. The Boho style is also rich in delicate wrinkles, and therefore, if they are necessary for the desired effect, they must be taken into account when purchasing the fabric. The Boho fabric perfectly emphasises the beauty and loose style preserved inside. The offers available on the market are characterised by the high quality that allows you to enjoy sewn textiles or clothes for a long time.
The Boho sewing fabric - a pattern fit for everyone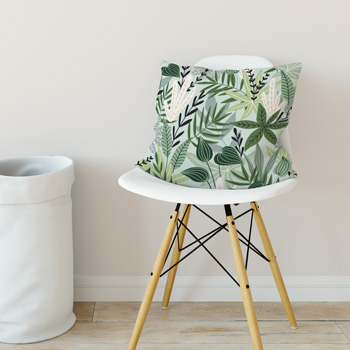 The Boho style combines romanticism, carefree and idyllic character. Despite the passage of time, it is used by fashion and interior designers quite often. It is a highly unique pattern, which looks gorgeously in both classic and modernist style. A properly selected shade is also a key concern. The Boho fabric will appeal to both the enthusiasts of the classics and the amateurs of modern solutions. It can be combined with various fabrics, thus introducing an eclectic note to the arrangement. On the other hand, in the wardrobe, this fabric is a must-have if you are looking for a romantic outfit for special occasions. The Boho style can also be combined with animal motifs and leather. Though, it is worth remembering not to lose the airiness and subtlety, which are the chief determinants of this style.
For business
GOTS fabrics
Haven't decided yet?
Order a Swatch Book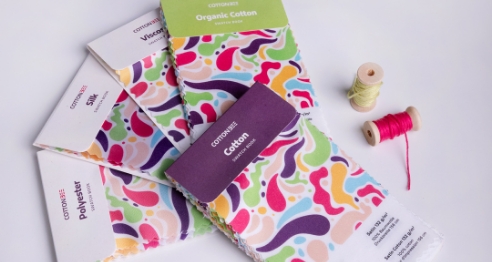 Order CottonBee swatch book with free shipping!
Compose your own swatch book! The base version includes cotton fabric swatches, but you can also add organic cotton, viscose, polyester and silk swatches.