Antique fabric
Print trendy fabric with antique pattern! Fabrics inspired by classicism and antique times are a must have this season. Print them on fabric on demand.
Print a sample 20x20 cm from 2,49 EUR. See our pricing.
X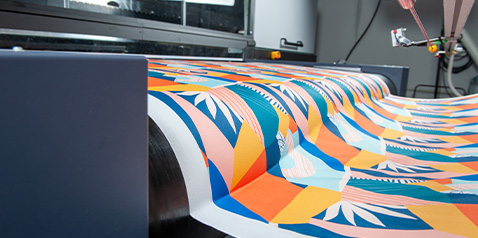 Fast delivery
Lead time up to 5 business days
Print as much as you want!
No minimum order
Excellent quality
Vivid colours, print on Polish cotton
Be eco - conscious
Eco - friendly technology
Find out more
Join our satisfied Customers!
Jestem zadowolona z jakości druku i przejrzystej obsługi telefonicznej. Bardzo polecam i wracam!

Magdalena , Warszawa
Bardzo dobra jakość wydruku i obsługa na najwyższym poziomie. :)

Marzena, Gzy
We love your fabric and what you do, our designs always arrive to a good standard in prompt timing

Megan, Milton Keynes
Szybko, sprawnie, materiały świetnej jakości. Polecam!

Łukasz, Nowe Proboszczewice
Bardzo dobra obsługa klienta, realizacja expresowa. Jakość materiału super. Rewelacja. Na pewno jeszcze skorzystam.

Ewa, Łąck
Love the print and the ability to wash printed fabric in the washing machine (single jersey with lycra). Print itself is very sharp and the communication during the order being processed was great.

Katy, Leicester
I have been printing wovens for home decor for some time now, but I tried printing on knits with you for the first time. Would reccomend for sure! Such a pleasure - fast, always friendly and the quality is great. THANKS!

Amelia, Walberswick
Keep going your great work! Love your printed fabrics!

Amelia, London
Za każdym razem zamówienie jest realizowane szybko i sprawnie. Cudowne wzory i kolory, materiały bardzo dobre gatunkowo. Do tego możliwość wyboru wielkości grafiki na tkaninie jest po prostu genialna! Będę wracała :-)

Katarzyna, Nekla
Zawsze świetna obsługa i ekspresowe terminy. Nadruk bezbłędny!

Zuzanna, Warszawa
Super kolory, dokladnie to czego chcialam:)

Kamila, Warszawa
Jakość użytych materiałów i druku jest rewelacyjna. Błyskawiczny czas realizacji. Świetnie, że można u Was zamówić próbkę materiału zanim zdecyduję się na zakup całego metra.

Anna, Szczecin
Antique pattern fabrics are perfect for every occasion
The most successful designers in the world follow the antique style. Since time immemorial, ancient civilisations have been considered to be wonderful as far as culture and fashion are concerned. Fabrics with antique patterns available in our product range are an offer for people that search for fresh inspirations and attractive solutions for their garments. At the same time, it is for those who also focus on simple outfits and matching cuts. However, the antique style can be employed not only in fashion but also in interior design.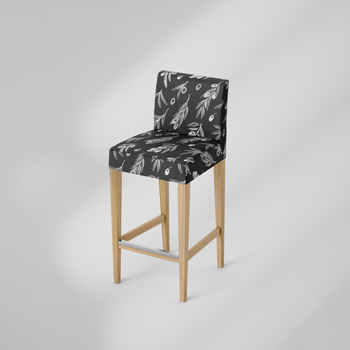 Antique pattern fabrics in your wardrobe
Enthusiasts of classic solutions will certainly appreciate antique styles as they are fundamental to contemporary culture and fashion. Although no one dresses like in ancient times anymore, many cuts have been preserved to this day. Thanks to the growth of boho and ethno styles in the clothing industry, more and more of us appreciate the simplicity and lightness of ancient creations.
Antique pattern fabrics available in our offer will prove to be a perfect addition to various outfits - both everyday and holiday attire. You can wear them every day to work, casual meetings with friends and while watching TV at home. The enthusiasts of this style can use it to create different accessories, such as bags or inserts for clothes. When combined with a simple and minimalist style, it will make every outfit look quite impressive and exciting.
The antique style in every interior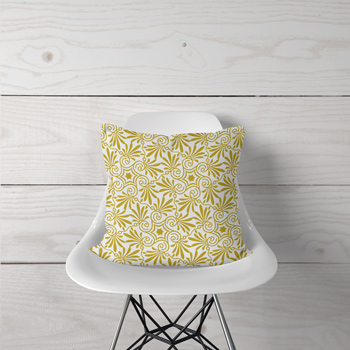 Antique accessories can be found not only on catwalks but also in interior design. By choosing a fabric with an antique pattern, we can create attractive accessories, thanks to which our interior will obtain a certain vibe. Fabrics of this kind are a perfect fit for throws for a living room sofa or bed linen for the bedroom. Additionally, they can be successfully used as rugs or curtains for a well-designed interior.
The antique style perfectly blends with the minimalistic finish of modern interiors. It introduces harmony and strives for perfect symmetry. When creating original shawls with the antique pattern fabric, we can be sure that they will fit such combinations flawlessly.
The antique style is also a choice for enthusiasts of history and ancient culture. Rooms kept in this style not only look great but also allow for unprecedented harmony. It is worth noting that interiors stylised in a specific manner are also a challenge for the arrangers. At this stage, it is not only the layout and overall impression that counts but also every detail, including the quality of products.
The CottonBee Printing House focuses primarily on using high-quality fabrics for its prints, so they are made with appropriate materials. The fabrics are carefully selected to meet the needs of all customers. We care about the durability and quality of each fabric and offer an abundance of patterns that can be used in various ways.

For business
Organic fabrics
Haven't decided yet?
Order a Swatch Book
x

Haven't decided yet?
Order a Swatch Book!
also includes organic fabrics
Order our Swatch Book including 9 x 9 cm swatches of all CottonBee fabrics and be sure what you buy.
Only 1,99 EUR / GBP and free shipping.
Order a Swatch Book