Appropriate fabrics for soft toys are a key element of self-made accessories for the youngest, which are an unfailing trend that is gaining more and more traction among those seeking safe and original mascots. Due to being self-made, parents can be sure that they are harmless, and allow for personalisation and putting your heart and soul into making them at the same time.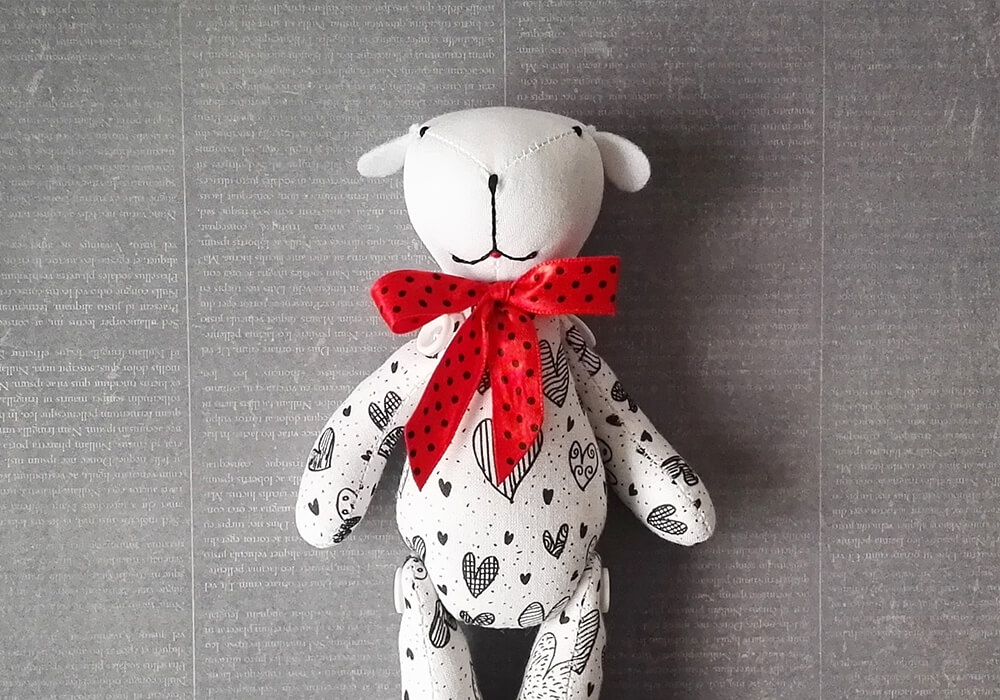 Naturalness and safety above all
We know that the safety of the little ones is the priority when it comes to the selection of fabrics for soft toys, so, for mascots, we especially recommend hypoallergenic, cotton and natural fabrics. All the fabrics we offer are OEKO-TEX certified, which proves their purity at every stage of production and ensures that they do not contain any harmful substances.
See also: What sewing materials to choose? A short guide to woven and knitted fabrics
Since mascots are the most faithful participants of all children's games, they often bear their marks in the form of stains and dirt. With that in mind, it is worth making sure that they are produced with a durable fabric that we will be able to easily wash or clean many a time while getting rid of allergy-inducing dust and mites.
Bet on quality fabrics and enjoy the durability
If you are looking for a tightly woven and durable fabric for sewing soft toys that will guarantee naturalness at the same time, opt for tightly woven gabardine or panama, which has a distinct texture. In turn, sofia – higher grammature fabric as well – will work best with light and delicate prints. Unfortunately, these fabrics do not tolerate machine washing or stain removing, hence the preferred form of refreshing them is chemical cleaning.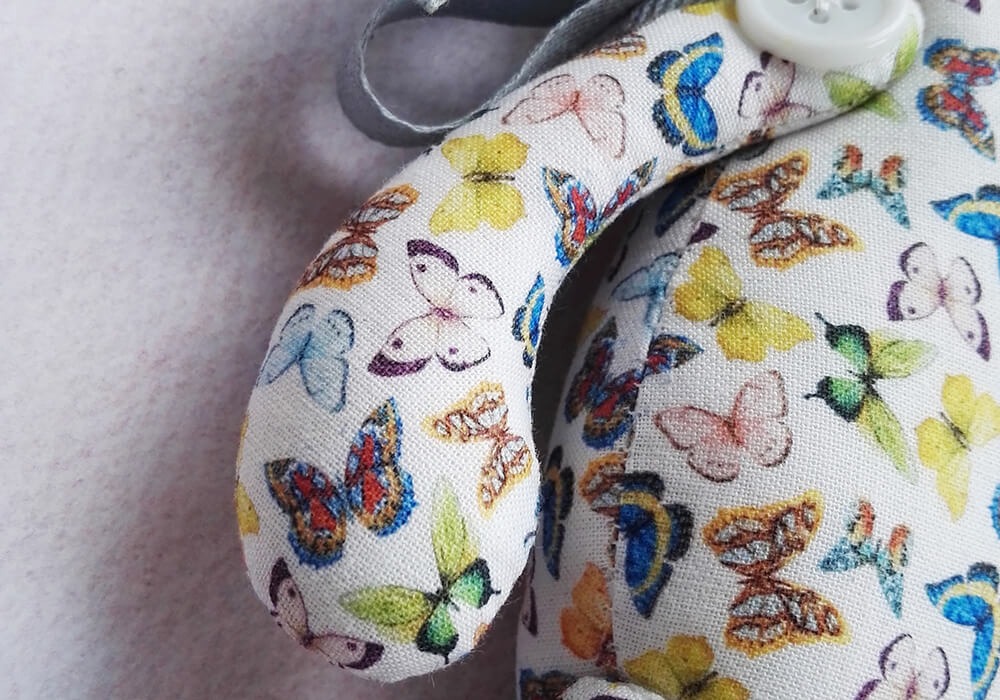 Classic cretonne and interlock – synonyms of multifunctionality
Cretonne is a versatile, lightweight cotton fabric that you can easily use when sewing and maintain in good condition. It works marvellously with pigmented inks, while prints are sharp and saturated. However, if you care about the elasticity of the fabric, opt for a durable, stretch-resistant jersey that is pleasant to the touch and does not cause unwanted troubles when processed. These fabrics for soft toys are also excellent for creating additional accessories – clothes and equipment for toy houses.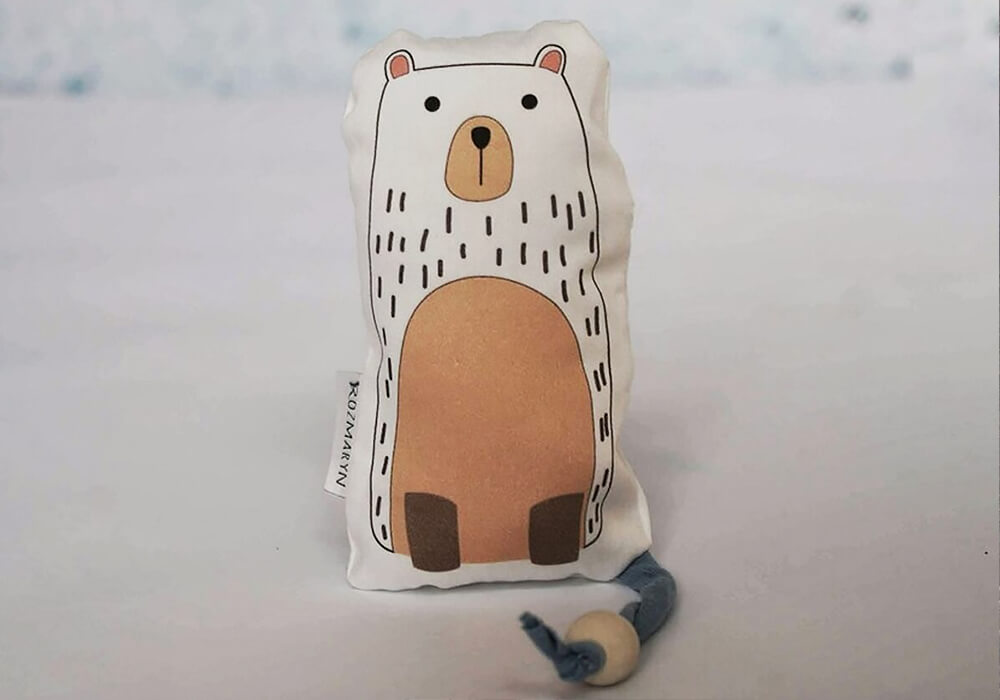 Plushy bundles of joy – made with the most charming fabrics!
It is also worth considering choosing fabrics that are pleasant to the touch, that is interlock or loopback jersey. They prove to be ideal as fabrics for cuddly toys as they are soft to the touch and do not cause allergies. They are suitable for machine washing, retain their shape and do not stretch, so they can endure even the craziest adventures.
See also: Jersey – how and what can be sewn out of it?
How to select the right pattern and add character to your stuffed toy?
Before picking the pattern and fabrics for sewing toys, consider the nature of it first – will it be a cuddly toy that the child will fall asleep with, a toy fit for dress-up and adventures, or maybe a small plush toy that the child will bring to the nursery school or on a road trip? Choose from a vast range of colours and patterns to reflect your child's personality and passions.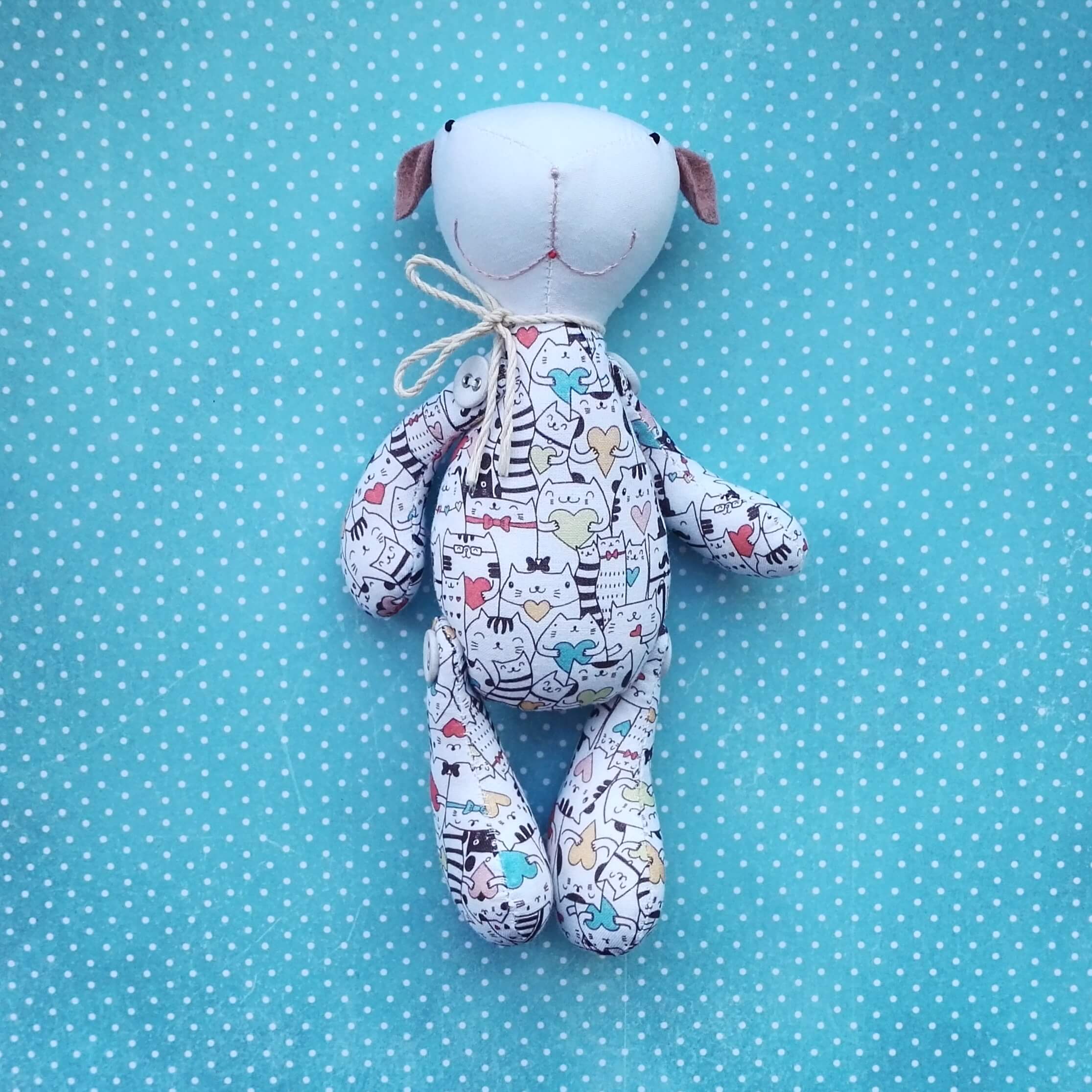 Toys are also the first items that catch your eye upon entering the children's room, so it is excellent if they spread the air of friendliness, are aesthetic and created with attention to detail. To make it so, if you want to sew plushies manually, equip yourself with proper threads and needles of appropriate thickness that will make your work less problematic and more comfortable.
Experiment and have fun by mixing patterns and textures!
Cover the fabric with images of your favourite cartoon characters, animal patterns or an educational motif with letters or numbers. Moreover, you can encourage your child to become a designer and create their own pattern, which we can print on a sewing fabric of your choice without any problem. Such a solution will bring your child a lot of joy, stimulate their creativity and imagination, while you will be able to enjoy the combination of business with pleasure.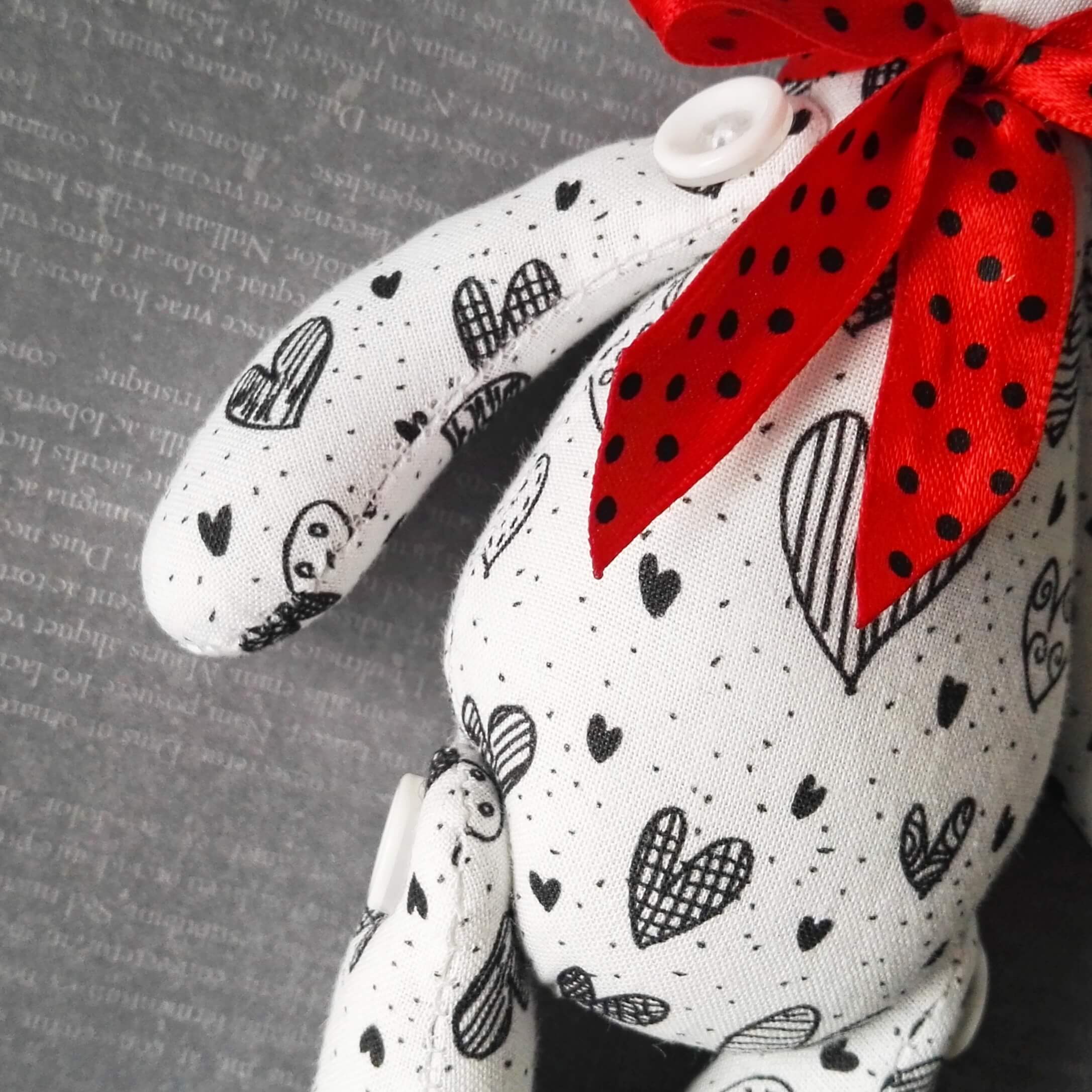 Nowhere is it said that it is necessary to choose only one fabric – design a creative project in which you will combine various fabrics, at the same time accentuating the character of the cuddly toy, and also equip it with extra accessories or clothes that will diversify your child's fun.
Where to look for the perfect material for sewing mascots?
Whether you are a sewing and handmade products enthusiast or running a business, take a look at millions of designs available on our website and create your own unique designs of fabric toys for children. We offer shopping without a minimum order size and professional, comprehensive advice on fabric and printing method selection so that the accessories you create for the youngest charm with the highest quality of workmanship!
See also: Baby bed linen: sew it yourself!