People view swans as remarkably dignified birds. They glide carelessly over the surface of the lake, coming across as elegant and impeccable. Nonetheless, when they prepare to fly, the flutter and the span of their wings evoke awe. By picking the unique swan fabrics, you can somewhat pay homage to them. Use it to create an unusual piece of clothing or a textile decoration for your flat in order to add some character.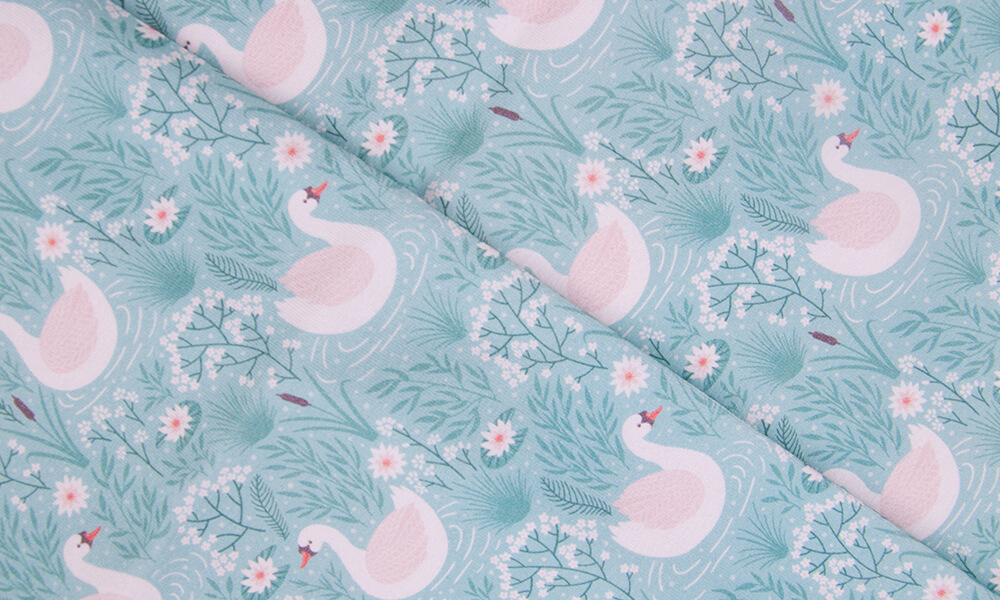 The variety of available designs and the high quality of woven and knitted fabrics make it a tough, though definitely rewarding, choice. The swan fabrics allow you to break away from reality, introducing a hint of madness to it both with clothes and decorative accents. Give vent to your creativity by bringing swan sewing fabrics into your wardrobe and interior design. Your imagination is your only limit. Swans mate for life, making them a symbol of loyalty and devotion for people. Home decoration or smart clothes created using the fabric adorned with this motif will surely be your companion for many years.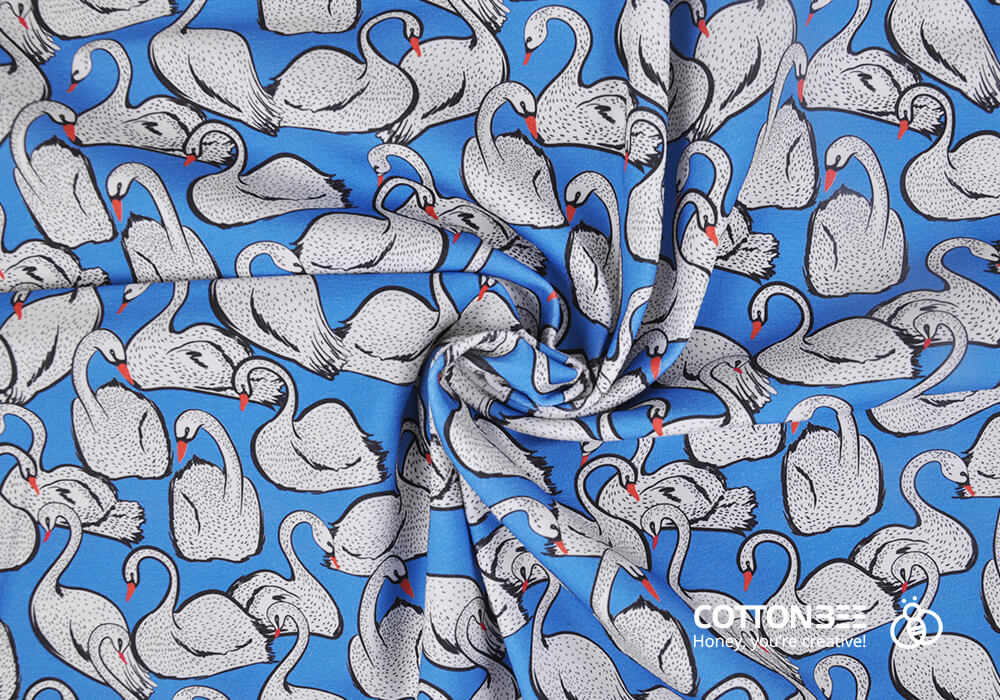 Create a garment with a touch of extravagance
Sewing fabrics with the swan pattern successfully make both the interior design and an array of outfits more attractive. A hint of originality will serve as an expression of your fashion courage, which is an enviable trait. With them, you will sew a dress, neckerchief or another accessory with great success, creating an image of a person with an aesthetic sensitivity. Swan print will make your outfit gain a lot. Providing it with a specific breath of fresh air will guarantee to make you stand out from the crowd and attract a lot of looks from the intrigued people.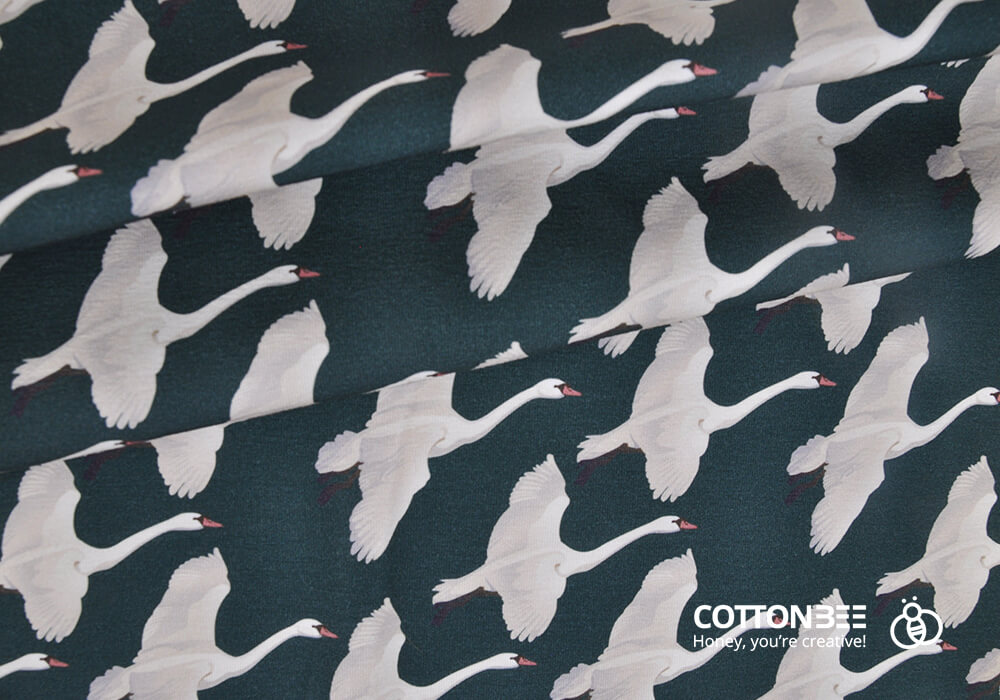 Swan fabrics – the unique touch of aesthetic arrangements
The motif of beautiful and impeccable swans has become a part of the culture for good. Ever since ancient times, they have been associated with poetry, purity and all that is volatile. Choose fabrics from the swan collection to ensure an incomparable aura in your room. Due to their variety, they can be used to sew pillowcases and curtains, as well as used to upholster furniture. Originality will certainly prove to be a priceless asset when creating a unique place. The offer includes recommendations matching the aesthetics of elegant and minimalist interiors as well as colourful children's or youth rooms. Swan fabrics from the presented line are not only various colour variants but also design that represents different styles.