Starting your sewing adventure doesn't have to be difficult at all. Initially, even an old sewing machine borrowed from auntie is enough to test your skills. Though, if you dream of a long and professional career in sewing, it is worth investing in high-quality reliable equipment. The process of choosing a sewing machine for beginners is associated primarily with learning the basic functions of the machine as well as determining your expectations and budget.
In the beginning, a mechanical sewing machine with basic functions and stitching programs will do just fine. It is not worth starting your work using more difficult machines with advanced software, which you will not even use. However, before you decide which starter sewing machine will be suitable for you, you should get to know some important tips that will facilitate your work in the future.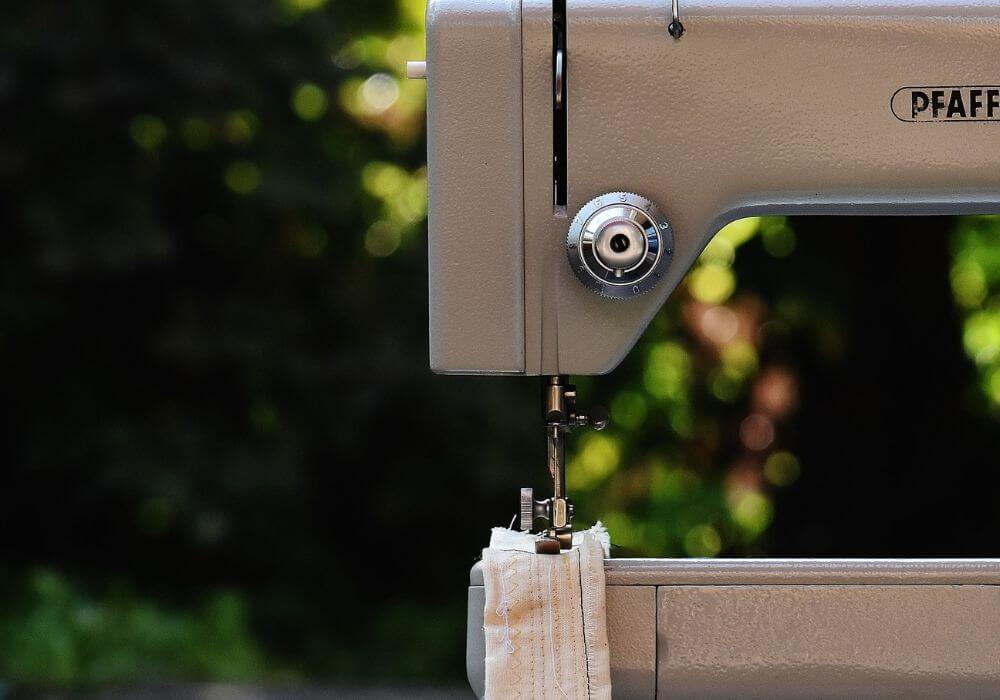 The basics of sewing with the machine – where to start?
First of all, remember the necessary accessories that you will need every time you sew. You will not do without needles, threads, fabrics or scissors. You should always carry all these elements with you in one container. It is also worth taking care of proper lighting. Before choosing a device, think carefully about what you are going to sew. It is best to start with simple things during your initial steps of sewing using the machine. At the very beginning, the quickest projects to sew will be small children's clothes or scarves. While sewing such garments, and later during creation of more advanced curtains or bedding, our online textile printing house proves to be helpful as it offers collections of woven and knitted fabrics in different patterns.
When starting your work using the machine, printing your favourite motifs on fabrics will save you precious time. If you dream of a dress with a peacock feather design or a shirt with a delicate flowers motif, you can order a ready-made fabric, you can check out pattern collections to print on fabric and get down to work with your machine.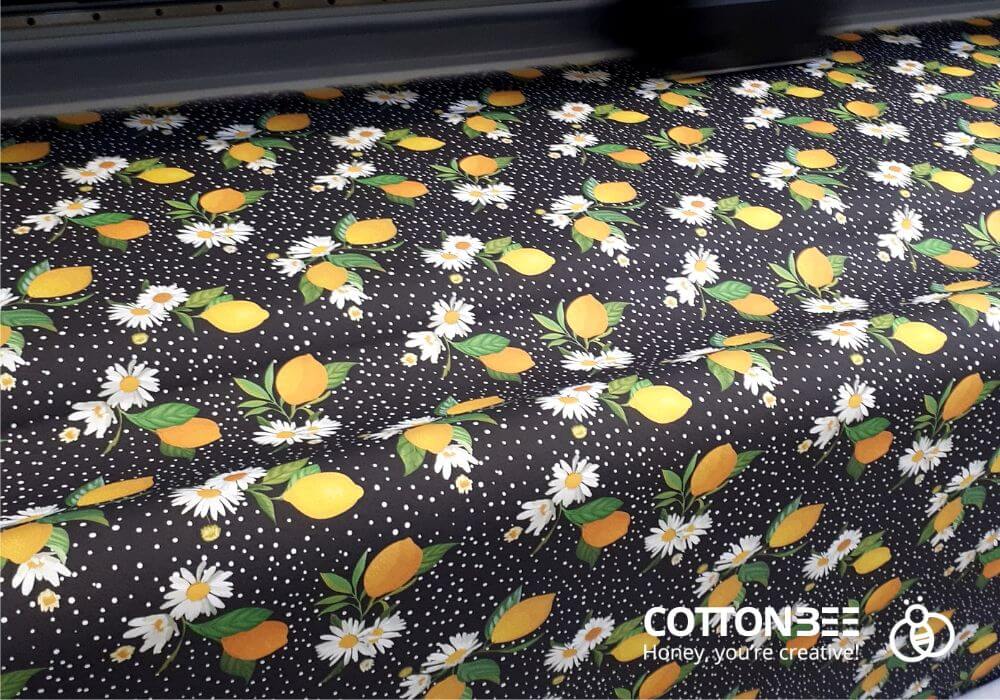 Types of sewing machines
Still, not everyone can count on the old machine that once belonged to their grandmother or aunt. In such a case, you should carefully consider what machine will be ideal for the beginning of your sewing adventure. There are three types of machines that differ in their functions and ease of use. These are:
Mechanical machines
Computerised machines
Electronic machines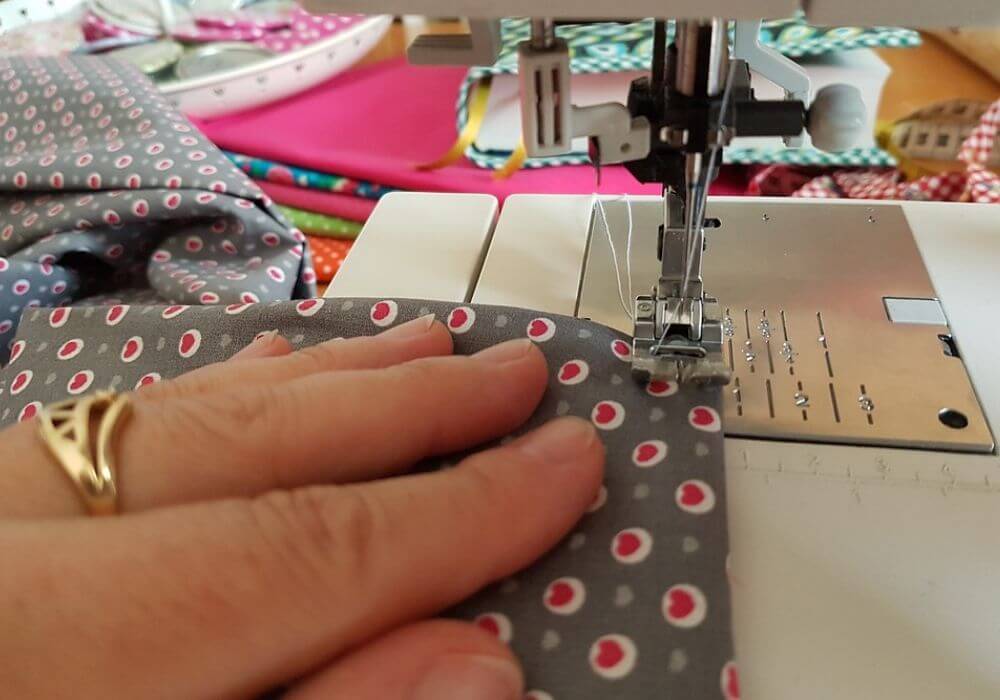 The best solution for beginners is the mechanical machine, which has basic and convenient functions. It is a manually controlled device, which will also appeal to advanced users who appreciate traditional and simple sewing. Now, computerised sewing machines are more difficult to use. They have built-in memory, so the equipment remembers the sequence of patterns and settings for a given stitch. Electronic machines, on the other hand, have large modern displays and a broader scope of functions.
What is more, mechanical machines can be divided into two types. The first type has a smooth regulation of sewing density and width. Nonetheless, if you are still wondering what kind of entry-level sewing machine to choose, think about the second type with a step-by-step regulation. It is a cheaper and easier-to-use device that will allow you to sew the first projects.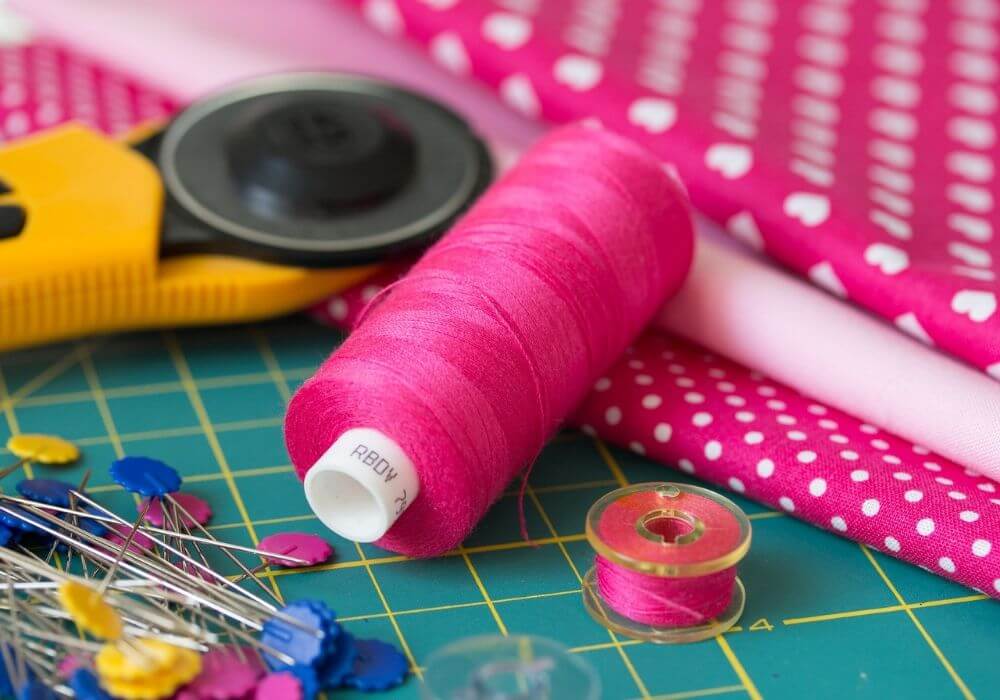 The ideal machine for beginners
One of the most important features that an entry-level sewing machine should have is a sufficient number of stitches. At the very beginning, it is enough to have a straight stitch, an overhand stitch and a stretch stitch. At the time of the purchase pay attention to whether the equipment has a built-in regulation of the width and density of the stitch. Basic sewing machine will also have a way to change the position of the needle.
Check also: How to start sewing with the machine?
If you are planning to sew clothes, it is worth investing in a machine with an automatic hole hemming function. Additional features that will make your work easier are:
Needle threader
Built-in knife
Adjustable presser foot pressure
Type of hook race (oscillating and rotary)
Mirror image feature
Quilting, darning and button sewing functions
Sewing speed adjustment
Overlock for hemming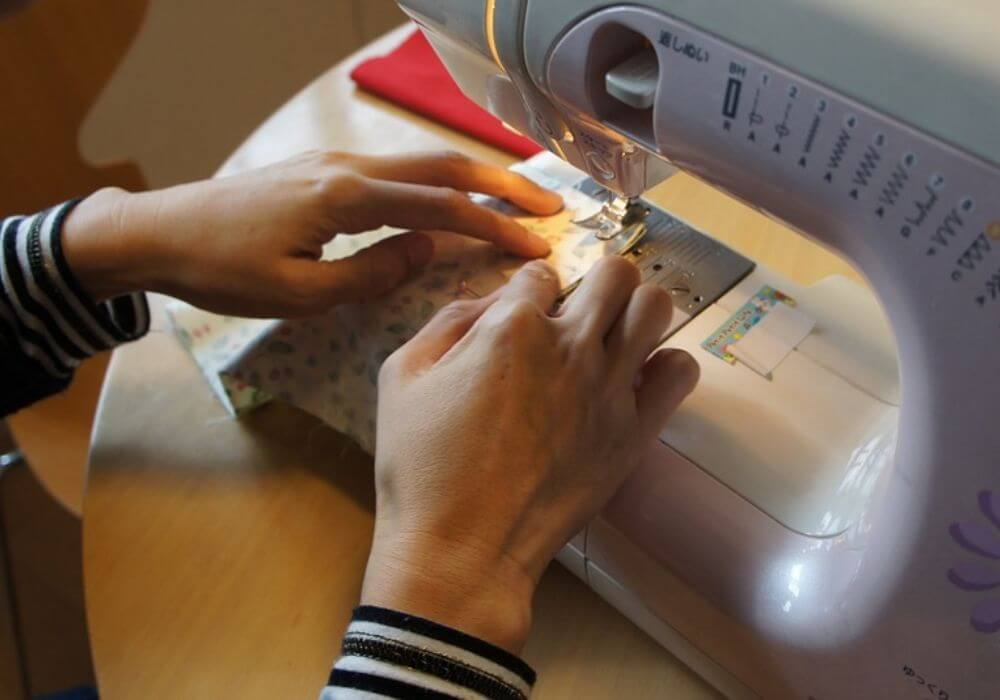 The foot pressure adjustment is especially useful when sewing materials of different grammage. Before buying a machine, it is worth paying attention to the way of feeding the fabric. In the case of beginners, a single layer of the fabric through the foot is sufficient. For thicker materials, though, a double or triple feeding method is recommended.
The hook race is also a vital element of any device. The ones with an oscillating hook race are equipped with an insertable bobbin case at the bottom. It is a traditional construction known to the older generation. The machines with a rotary hook race are a modern invention with a case inserted from above, right under the foot. Such equipment is more comfortable to use and shortens the working time. Additionally, it makes less noise.
What kind of overlock sewing machine?
Another interesting choice is a sewing machine with the overlock function, which is used to protect the edges of the fabric from shredding. Thanks to this function, you can finish the edges of the material quickly and in a really aesthetic way. Such equipment will work well when sewing all kinds of knitted and elastic fabrics. When choosing a machine with overlock function, select a reliable manufacturer and read the opinions of other users, so that the equipment will serve you for many years of use.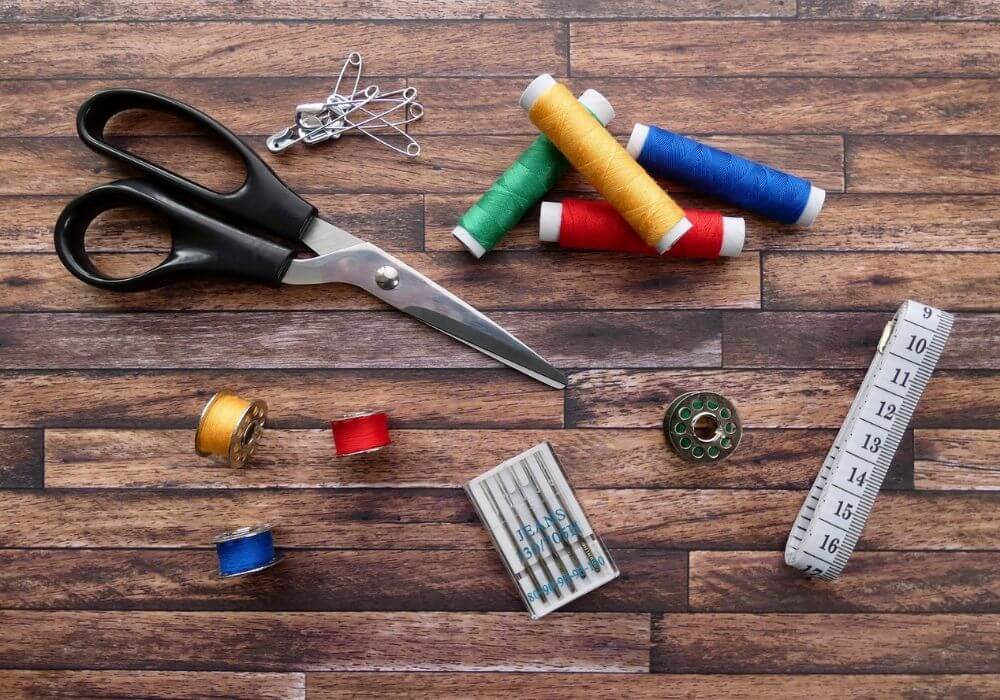 In this case, however, you should remember that the overlock is not the same as the overlock stitch made using the machine. Overlock has a slightly different structure compared to a regular sewing machine. It is a tool with built-in knives, which cut the edges of the fabric before the stitch is made. The bottom and top knives cut the edge so that it is perfectly even. Each overlock has an adjustable knife cutting depth. Such a machine will allow you to sew pyjamas, tracksuits or even knitted dresses in an aesthetic way.