Polish folklore is a motif worth going for due to its variety of ethnic patterns and colours. Among the most distinctive are flowers and roosters of Kurpie and Łowicz cut-outs, Kashubian embroidery and highlander rosettes. What distinguishes folk fabrics are unquestionably intense, sharp and bold colours. Green, red, blue or yellow – these are the colours that represent Polish folk art, which to this day fascinates and amazes.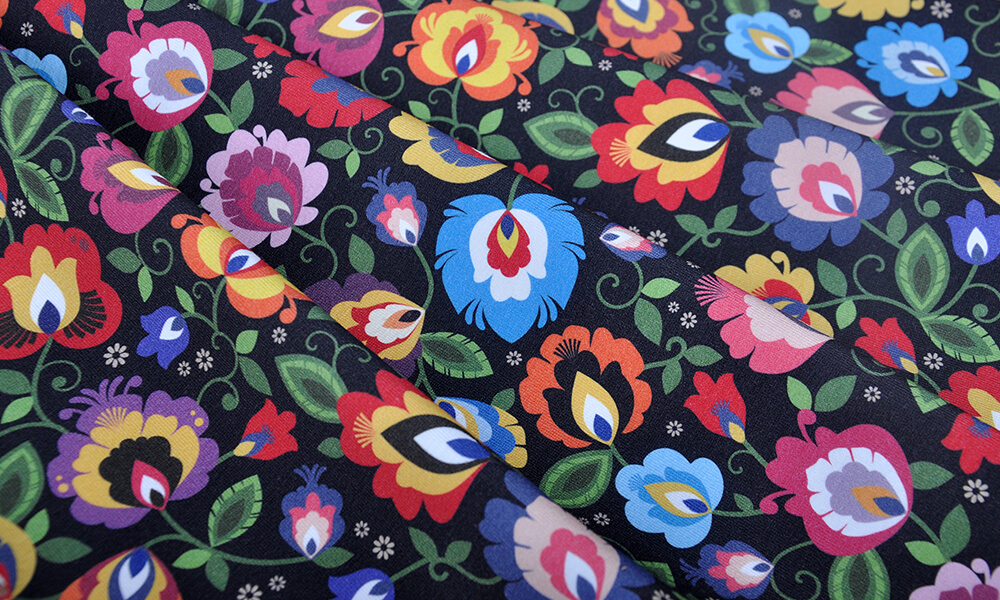 Fusing elements of folk craftsmanship with contemporary interior design and fashion trends is becoming more and more popular. Such a vision is nothing new to those who love to juxtapose the traditional spirit of the times with modern forms. Folklore motifs look incredible as the living room or the kitchen decorations and additions, making the house look remarkable. Decorative pillows, folk tablecloths and embroidered wall paintings are the elements that will introduce an optimistic and colourful accent to every dwelling.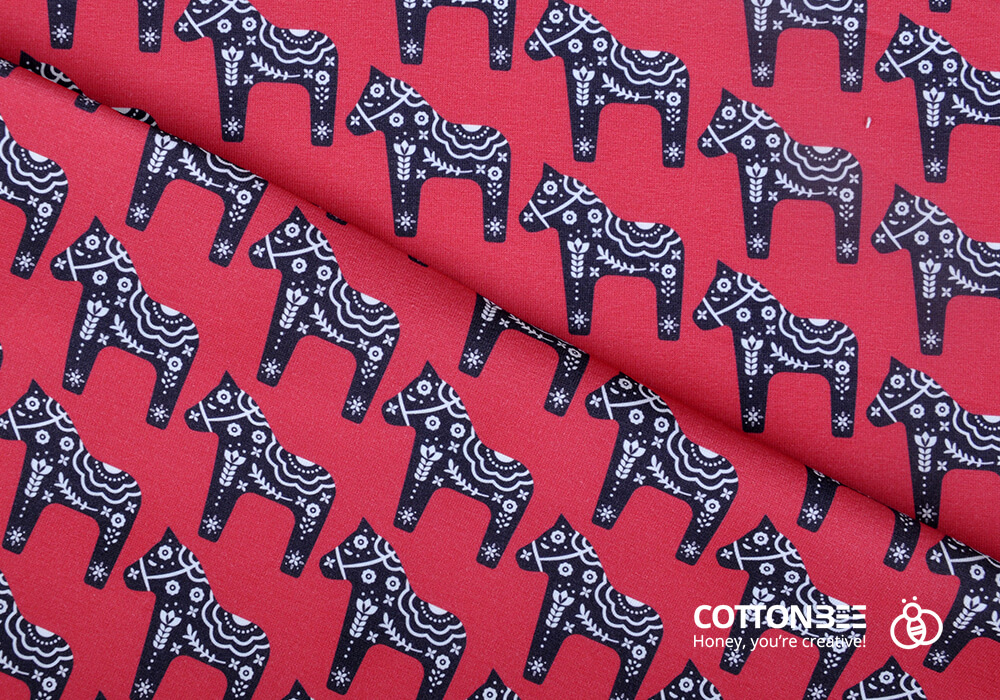 Creative awaking of imagination – folk fabric
Red beads, beautifully embroidered dresses, long braids tied with bows – these are connotations evocative of folklore art. In our collection, you will find fabrics that will inspire you to boldly incorporate sharp colours into your interior. Cotton fabrics from the folklore collection are perfect for sewing beautiful bed linens, bedspreads, tablecloths and furniture upholstery of individual nature. Thanks to the rich and vivid design of the accessories, the interior of your home will fill up with a joyful atmosphere, which will impact your emotional sense of peace and harmony in a positive way.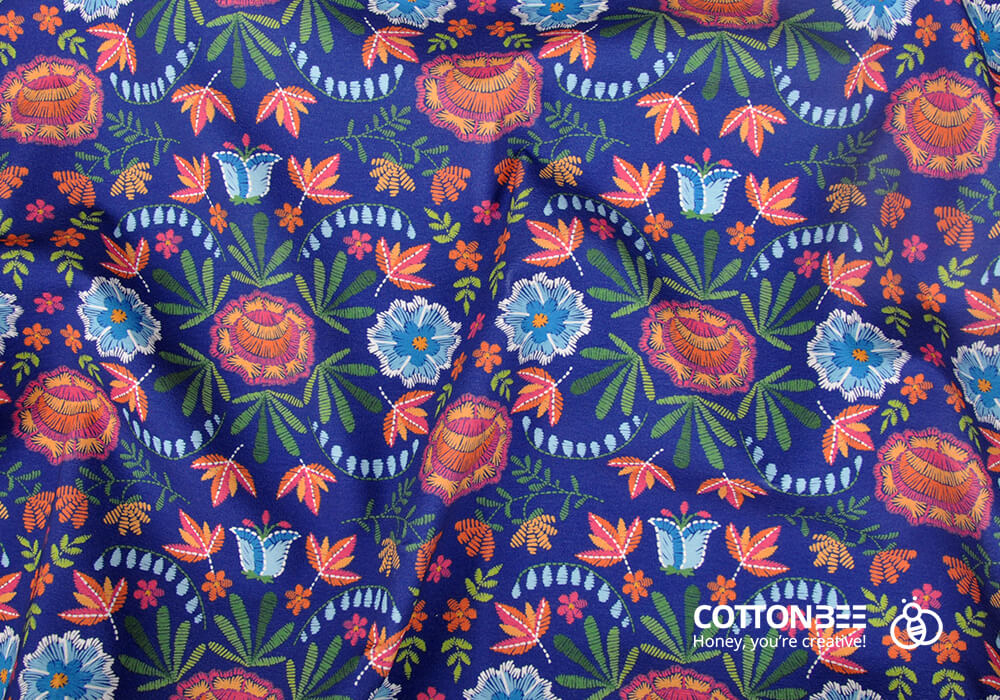 Welcome folklore to your wardrobe!
Colourful folklore accessories are not only for people interested in interior design. If you care about the highest quality of the clothes you pick, are up to date with fashion trends and pay particular attention to the originality of your wardrobe, we have something just for you. With folk fabrics, you will create beautiful summer shirts and tops, as well as airy dresses in maxi or midi size. This motif fits equally well with original neckerchiefs, scarves, hair bands or textile jewellery, which thanks to its diverse ornamenting and exciting colours, will also emphasise the individual quality of folk outfits, in which each fabric tells a unique story and carries a creative application!