Pigment ink printing, despite its still low popularity, has already permanently entered the textile industry, becoming an integral part of it. The share of this particular method of dyeing and printing fabrics currently amounts to around 3% on the textile market, but this does not diminish the advantages of pigment printing. What are the strengths of this printing process?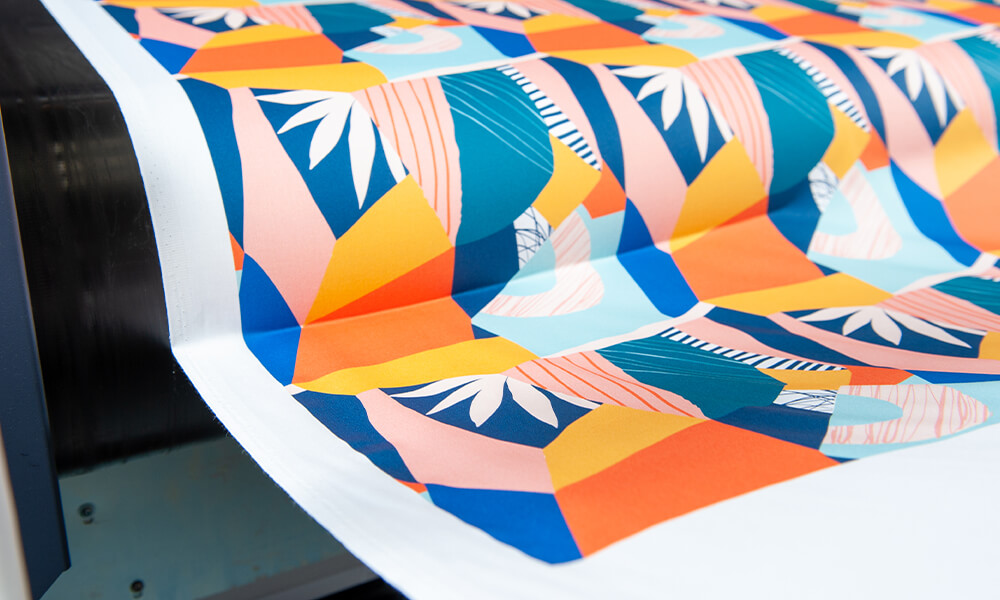 Pigment ink printing is one of the four digital textile printing methods. Digital printing is divided according to the type of dye used, and this group includes pigment ink printing, dye-sublimation printing as well as acid dye printing and reactive dye printing.
See also: Fabric printing methods – which printing technology to choose?
A wide range of applications spanning from textile dyeing to pattern printing makes the pigment ink process more and more popular on the market. One of the reasons for its success is that it removes many of the existing printing constraints. For example, it enables printing on both printed t-shirts and fabric bolts with a pattern – original or selected from a catalogue.
With which fabrics is the pigment ink printing process used??
Although it still accounts for a small share of fabric dyeing and printing methods used today, using pigment inks is in many cases the most desirable way to print on textiles. It enables us to create unique patterns on a wide assortment of fabrics, made of various fibres, although, of course, it has its limitations. In practice, printing on cotton textiles is predominant, though this does not exclude the use of fabrics made from polyester or cellulose fibres such as lyocell or Tencel. On the other hand, waterproof fabrics or eco-leather are not suitable for pigment ink printing.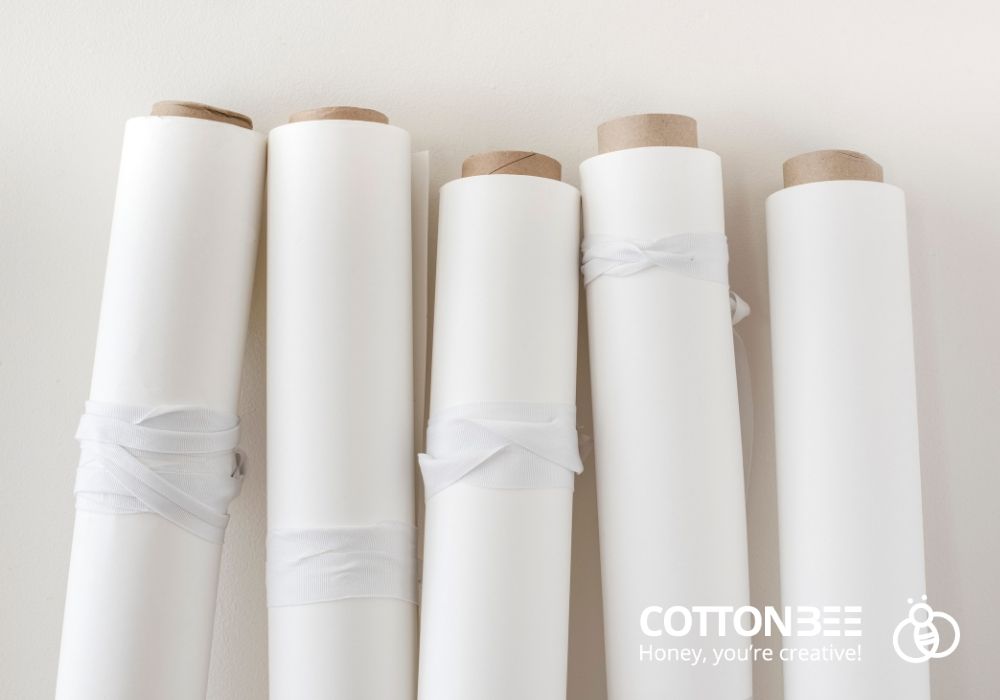 Printing on fabrics made from cellulose requires a complex finishing process for such textiles to preserve their colouring effect. This procedure requires both water and chemicals. It also involves increased production costs, resource consumption and environmental pollution, so not every digital fabric printing house offers to print on, for example, viscose. For the present, printing using reactive dyes remains the best method of printing on cellulose fibres.
Fabric printing using pigment inks – whatever you want as much as you want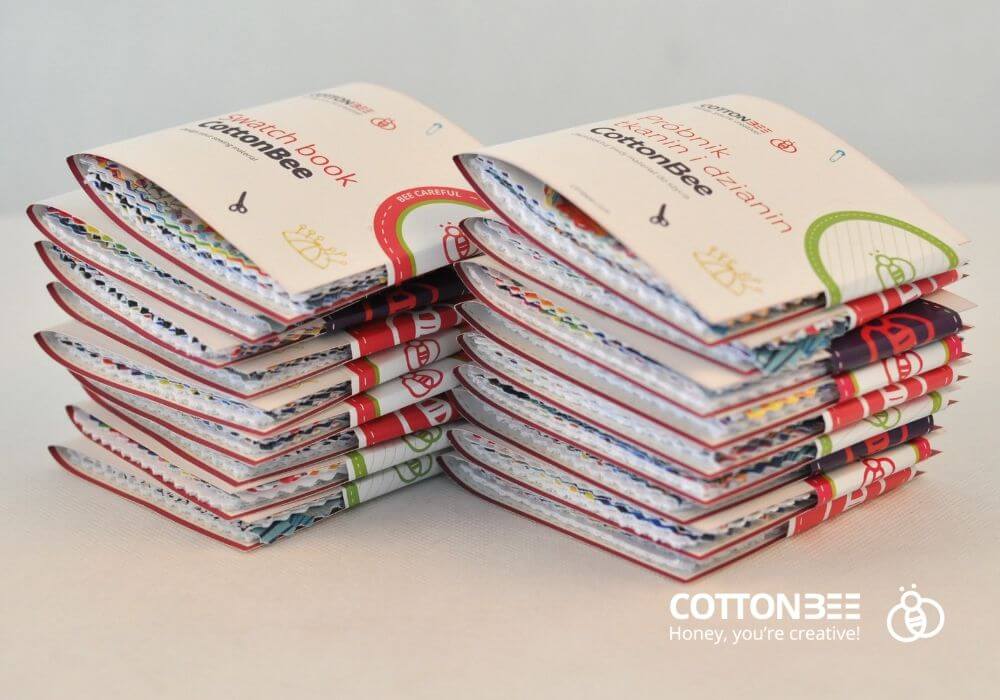 Digital fabric printing allows, above all, retail customers to display their talents. It is not just large clothing companies that can produce unique sewing textiles now. Thanks to digital fabric printing houses, anyone can do it. You can design your pattern from a drawing or a photo or choose a ready-made design from a catalogue. There are many options and even more ways to use such fabrics. From the perspective of small entrepreneurs, it is also an appealing alternative to having to order entire bolts of fabric and storing them in warehouses. Nothing stands in the way of creating a short line of patterns to create limited pieces for the collection. Even the creation of sample textiles does not have to involve ordering at least a few running metres of fabrics.
Costs of printing using pigment inks
For the amateurs of textile printing, the main advantage of pigment ink printing will certainly be its low cost. Digital pigment ink printing eliminates the need for expensive printing plates, as in the case of screen printing, so that the sole cost of the printing process is not enormously high. Besides, the customer is not limited by the minimum order size. In the case of digital pigment ink printing, it is possible to create even a few centimetres of printed fabric.
At CottonBee you can order a sample print in size 20 cm x 20 cm or a 48 cm x 48 cm size.
Speed of fulfilment
No need for printing plates also affects the order fulfilment time. Fabric printing houses that use dye-sublimation or reactive dye printing processes only accept large projects, usually several months in advance. In such a case, the order fulfilment time may be significantly prolonged. As far as using the services of an Internet textile printing house, you can have a ready order at home in up to 5 working days. You are also not obliged to place orders for several or several dozen running meters of fabric.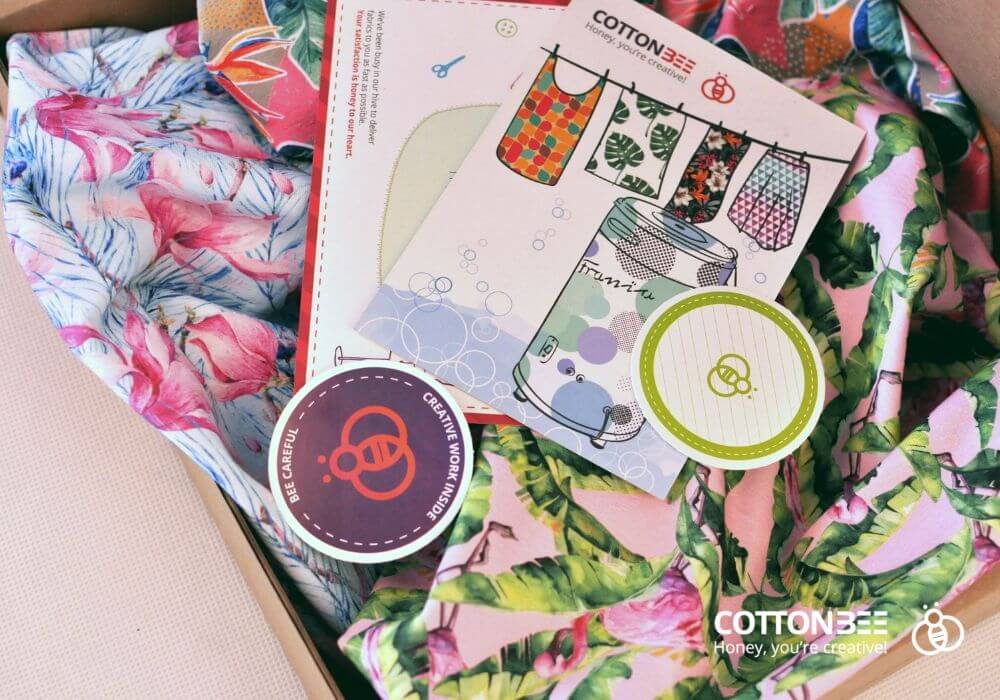 Surface printing
Digital pigment ink printing process allows only the surface colouring of the fabric. Therefore, the colourful pattern is on top of the fabric, while the underneath remains in its natural, usually white, colour. The inks do not seep into the fibres, as in the case of reactive dye printing. This is also connected to the longevity of such colouring, which is shorter compared to the dye-sublimation or reactive dye printing processes. As a surface printing method, pigment ink prints are vulnerable to more rapid washing out. After many washes, the patterns may lose some of their intensity. Pigmented fabrics do not tolerate rubbing very well, especially when wet.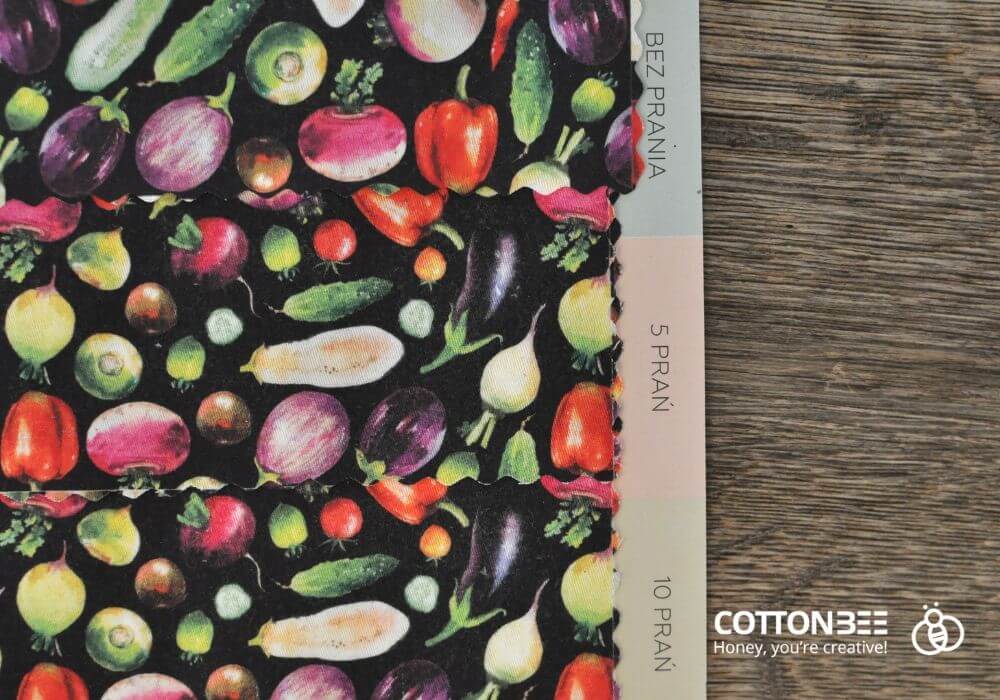 Colour reproduction
Digital pigment ink printing allows printing from a very wide range of colours and provides excellent tonal transitions. Nevertheless, it has some constraints in terms of colour reproduction. Bright colours are very difficult to achieve using this method, while special colours such as metallic or fluorescent are not achievable at all. Also, it is a technology that favours bright, pastel prints. Although recreating deep black is not a problem, pigment ink printing will not be the best choice for printing predominantly black patterns with white elements.
See also: Digital fabric printing: what awaits in the future?
The offer of our online textile printing house will prove to be attractive for customers who care about fast delivery time and the ability to order small to medium quantities of fabric. It is a perfect solution for small companies that produce short series of products and do not have any storage space.