Printing a photo on fabric is one of the simpler ideas for creating a unique pattern on a woven or knitted fabric. In order to have an exciting and personalized fabric, you do not even need to have any artistic skills. However, to create an intriguing and aesthetic pattern from a photograph, you have to put in some work with a camera and graphics software.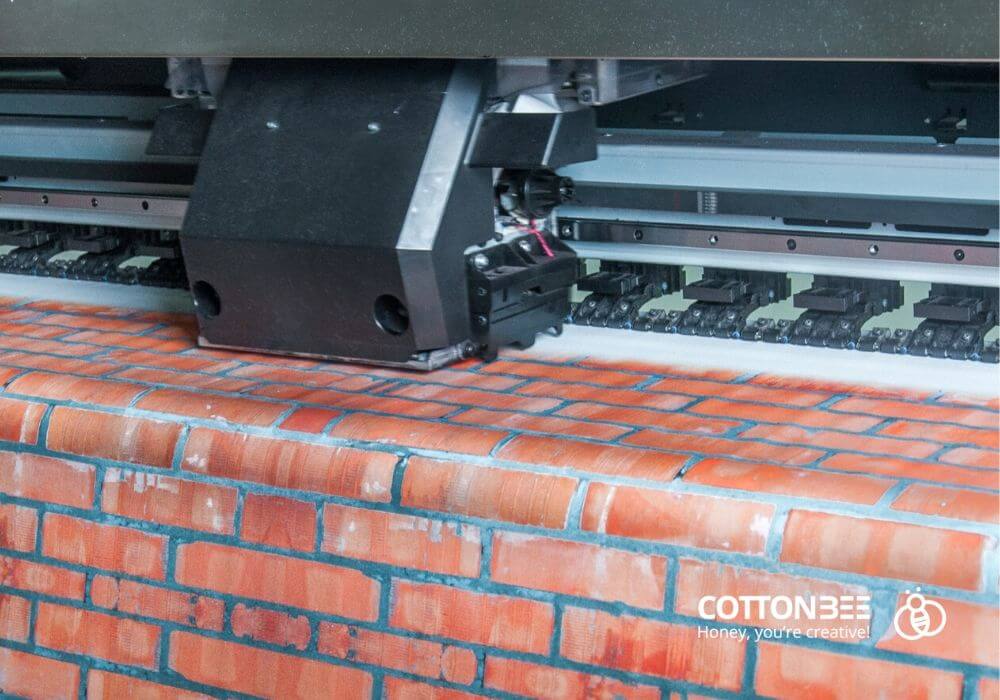 What image to use to print a photo on fabric?
First of all, technical matters. The photo must be in good resolution. We are talking about a minimum of 150 dpi. The maximum size must not exceed 25 MB and the dimension must not exceed 10 000 x 10 000 px. The image is best saved in TIFF format, which is recognized by a wide range of graphics softwares, although it can also be sent as JPG or PNG too. The colours of the photograph should be saved in the CMYK palette using the CMYK: U.S. Web Coated (SWOP) v2 colour profile.
See also: How to properly prepare a file for fabric printing?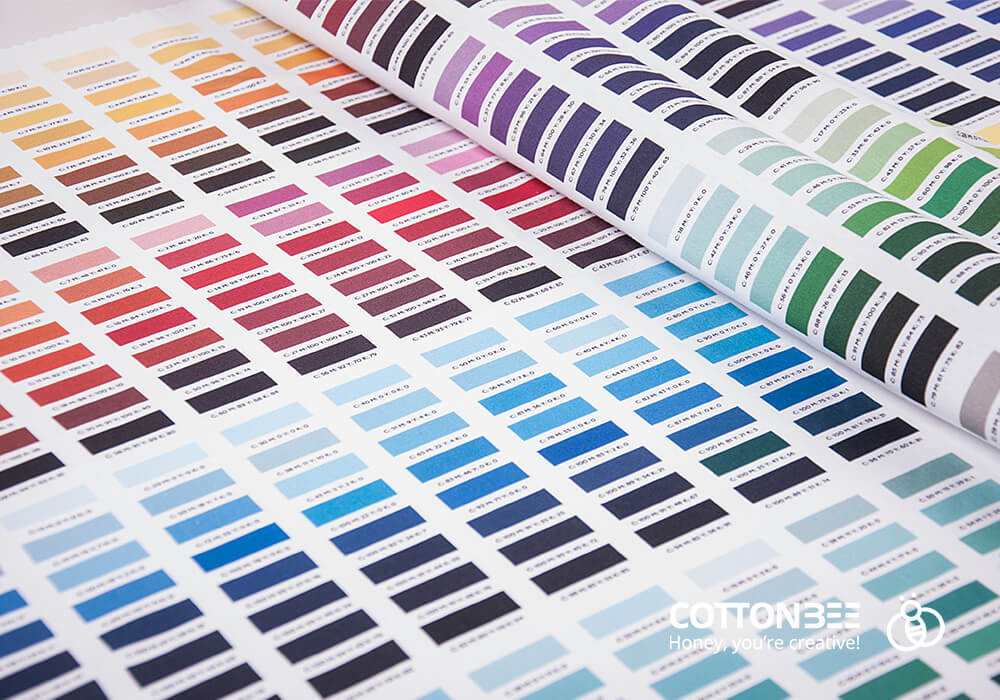 Large format for printing
Let us assume that you do not have the photo you want to print on your camera memory card yet. Taking into consideration the later intended use of the picture, this may be an advantage, as it will be easier for you to decide what you want to take pictures of. There are two options: you can print one image over the entire length of the fabric or repeat it on woven or knitted fabric several times in a seamless pattern.
If you do not feel up to modify a photo in Adobe Photoshop, you can print it along the entire length of the fabric as a single report, which is the smallest reproduced element of the pattern. Here, however, you should remember to prepare the file having its target size in mind. In this case, be prepared for a small revision of the math. For example, if you want to print a photo on fabric, specifically cretonne, which maximum print width equals 147 cm, divide this length by 2.54 cm (1 inch expressed in the metric system) and multiply the result by 150 (number of pixels per inch). This gives you the resolution of the file needed for printing on the full length of the bolt without having to repeat the pattern.
Pattern straight from the camera
The second way to print a photo on fabric is to create a seamless pattern, in which the elements of the photo combine smoothly, without greater or no manipulation of the image. In this case, geometric shapes that fill the whole frame from side to side and top to bottom will be perfect. Brick walls, terraced houses, windows creating rhythm on the facade of the building, floor tiles or blocks – these are the dream picks. You will find inspiration for creating geometric print patterns from your photos below.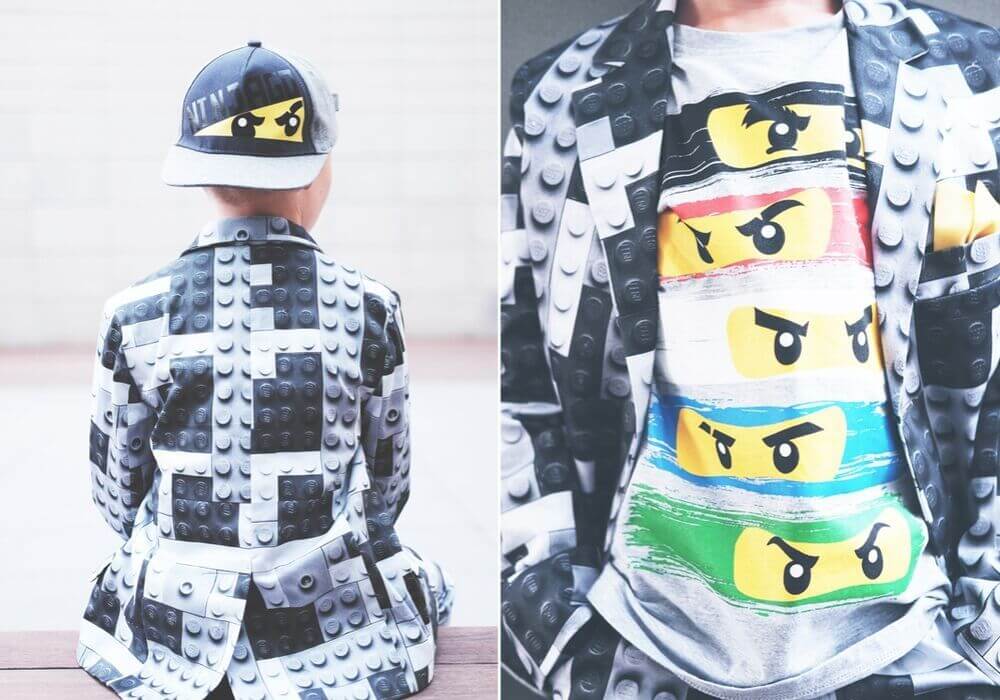 If you care about more organic patterns, you must bear in mind that some image manipulation will be required here. You can create a seamless pattern from a picture of a blue sky with clouds or a frame full of flowers by selecting individual elements and moving them beyond the boundaries of the photo.
See also: How to properly prepare a file for fabric printing?
Collage = print
Naturally, the possibilities offered by printing photos on fabric do not end here. A photo on fabric may become a component of a larger pattern, which will later be used to create graphic tees. A collage of photos from a family party or an important event will allow creating a pattern for a fabric, from which commemorative sweatshirts will be made. You can create giant patches with your photos that you can sew on the back of a jeans jacket – the potential is limited only by your creativity.
See also: How do I print a pattern on a woven or knitted fabric?
The theory put to practice
It is worth spending a few minutes getting to know the Upload subpage on the CottonBee textile printing house website.
All you need to do is upload any photo that becomes a repeat and play with different ways of pattern repetition. So let us upload our photo into the tool and see what it will look like as a single repeat.
The example shows that the resolution of the file is too low, so we will adjust the size of the pattern and use the standard way of repetition.
Geometric patterns on photographs without any graphics software processing are suitable for a seamless pattern. Sometimes you just have to play with different repetition types to achieve best results.
But let us suppose that the fabric with the brick pattern is not your dream coming true and you would prefer to print something else, like flowers.
The standard repetition, in this case, clearly shows the lines where the images link together. It is enough to change the way of repetition to the full mirror to obtain an intriguing pattern out of the photos.
The potential of printing photos on fabric does not end here, of course. As long as the photo meets the technical requirements, you can print anything.
What method of printing to choose for photos?
Regardless of whether you want to print a photo of a flowerful meadow or a cake from the thirtieth wedding anniversary of your parents – selecting the right printing method is the key to enjoying the final result. In the case of printing photographs, where the key is to reproduce colours as accurately as possible, digital printing is the best choice. As far as this form of printing is concerned, there are two types to choose from – reactive dye and pigment ink printing.
Reactive dye printing is a more durable method of dyeing fabrics because chemical dyes react with the fibres of the fabric into which they soak. Reactive dye printing ensures great colour saturation. However, if you do not plan to order a minimum of a bolt of fabric with a picture of your cat in the bathtub, reactive printing will not be the right solution.
During pigment ink printing, the ink remains on the upper layer of the fabric without soaking into its interior. Cotton printed with pigment ink and treated properly (washed using a washing machine on a delicate programme, with a detergent without strong detergents or only chemically, without using water) allows you to enjoy a beautiful pattern for a long time. The advantage of printing using pigment ink, rather than reactive dyes, is that it allows for short order fulfilment times and small orders that would be unprofitable in case of other printing methods. Pigment ink printing does not use water or chemicals, so it is high on the list in terms of environmental friendliness.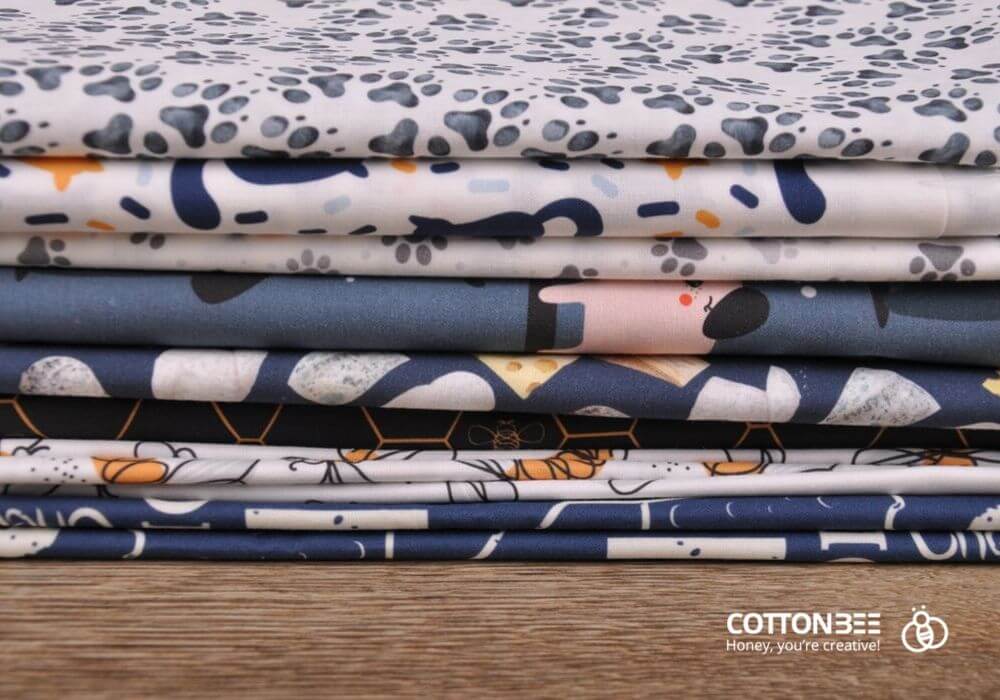 If you want to print a photo on fabric, you should always be aware that the colours you see on the monitor may differ slightly from those printed on the woven or knitted fabric. The ability to buy a 20 cm x 20 cm sample printout or a 48 cm x 48 cm swatch will save you disappointment with the result and prevent you from ordering 5 running meters of fabric that you would not use for anything, which would ruin your budget.
More information about specific printing methods can be found in our blogpost about printing on fabrics.
When choosing a photo as well as a printing method, it is worth following the desired result. A little planning will never hurt, even in the creative process. If you have any questions concerning the printing of photos on fabric, please contact us at [email protected].