X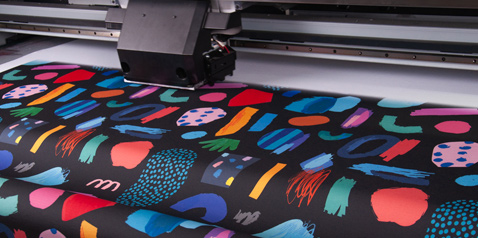 Fast delivery
Lead time up to 5 business days
Print as much as you want!
No minimum order
Excellent quality
Vivid colours, print on Polish cotton
Be eco - conscious
Eco - friendly technology
Find out more
Join our satisfied Customers!
We love your fabric and what you do, our designs always arrive to a good standard in prompt timing

Megan, Milton Keynes
Love the print and the ability to wash printed fabric in the washing machine (single jersey with lycra). Print itself is very sharp and the communication during the order being processed was great.

Katy, Leicester
I have been printing wovens for home decor for some time now, but I tried printing on knits with you for the first time. Would reccomend for sure! Such a pleasure - fast, always friendly and the quality is great. THANKS!

Amelia, Walberswick
Keep going your great work! Love your printed fabrics!

Amelia, London
Ich finde es toll, dass es keine Mindestbestellmenge gibt, außerdem ist die Lieferzeit sehr kurz, in nur wenigen Tagen war der bestellte Stoff schon vor meiner Tür, ausgezeichnet!

Frieda, Rothenburg
Die Produktqualität ist super, lebendige und haltbare Farben, alles passt.

Agatha, Düsseldorf
Wunderschöne Stoffqualität, viel Möglichkeiten im Design, ich habe diesen Geheimtip schon vielen weiterverraten!

Tina, Eugendorf
Super Service und sehr schöner Druck!

Ruth, Hermagor
Ich bin sehr zufrieden mit dem Druck, schau sehr gut aus und die Lieferung war auch sehr schnell. Ich kann die nur weiterempfehlen.

Nikola, St. Georgen am Ybbsfelde
Ich habe meine ersten Drucke bestellt und bin mit der Qualität, dem Lieferservice und der Kundenbetreuung hoch zufrieden! Ich freu mich schon auf weitere Zusammenarbeit!

Gudrun, Saalfelden
Schnelle Bearbeitung, satte Farben. Die Lieferung lässt auch nicht lange auf sich warten. Ich bin vollstens zufrieden. Die nächsten Muster sind schon vorgemerkt :)

Maria, Schellerhau
Wunderschöne Andrucke, leuchtende Farben, ich habe schon das nächste Muster im Visier.

Maria, Schellerhau
Tag us on Instagram!
#cottonbee
Materiały do szycia w ptaki
Ptaki to symbol beztroski, wolności, lekkości i swobody. Nic dziwnego, że ptasie motywy pojawiają się bardzo często w wystroju mieszkań oraz jako motyw w elementach garderoby. Ptak to zwiastun wiosny, który do każdego mieszkania wniesie powiew świeżości i patrząc na nie, będziemy mogli marzyć o wznoszeniu się wysoko w niebiosa. CottonBee przygotowało dla Was całą kolekcję materiałów do szycia w ptaki - wybierzcie najpiękniejsze i twórzcie niepowtarzalne ubrania, dodatki i akcesoria!
Jeśli szukacie sposobu, aby w łatwy sposób odświeżyć swoje mieszkanie i wprowadzić do niego motyw ptaków, to jesteście w idealnym miejscu! Tekstylia z nadrukiem w ptaki pomogą nadać wnętrzu nowego, zdecydowanego charakteru i nie pochłoną przy tym ogromnych nakładów czasowych i finansowych, jak na przykład kosztowny remont. Zdziwisz się, jak perfekcyjnie dobrane tkaniny do szycia w ptaki odmienią wygląd Twojego domu!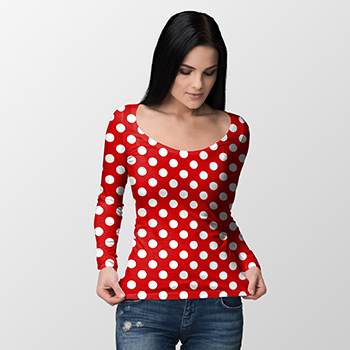 Tkaniny na zasłony w ptaki
Jeśli jednak nie jesteś fanem zasłon, a wolisz inne rozwiązania zaciemniające okna, mamy doskonałą alternatywę. Rolety rzymskie uszyte z naszej gabardyny lub płótna a'la len z nadrukiem w ptaki wprowadzą do wnętrza ptasi motyw i będą świetną ozdobą twoich okien! Aby zupełnie odświeżyć wygląd mieszkania, dodaj porozrzucane poduchy ozdobne z motywem ptaków, a łóżko w sypialni przykryj narzutą uszytą z bawełnianego materiału do szycia drukowanego na zamówienie wzorem w ptaki. Wybierz wzór z kolekcji materiałów do szycia w ptaki i daj się ponieść fantazji!
Ptasie printy na ubraniach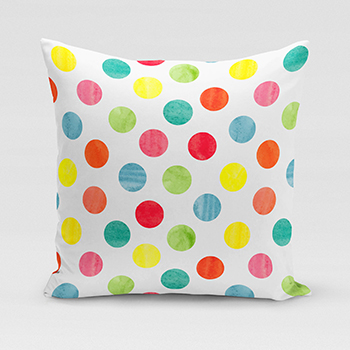 Motyw ptaków idealnie nadaje się na ubrania. Wprowadza do garderoby wiosenny, lekki powiew świeżości. Ptaki w formie nadruku są bardzo efektowne. Przykuwają uwagę zwłaszcza wtedy, kiedy występują w wersji total-look. Jeśli jednak nie jesteś zwolennikiem takich odważnych kreacji, zapewne spodoba Ci się pomysł bardziej klasyczny. Uszyj jeden element garderoby z materiału do szycia w duże, wyraźne ptaki i dopasuj do tego pozostałe ubrania w stylu basic. Stonowane, jednolite kolory świetnie sprawdzą się jako baza i podbiją efekt mocnego patternu.
Z CottonBee możesz potraktować swoją garderobę bardzo indywidualnie - nie ogranicza Cię niewielka ilość materiałów do szycia w ptaki dostępna na rynku. Możesz wybrać również sposób powtarzania wzoru oraz jego wielkość - specjalnie dla szyciowego projektu, nad którym aktualnie pracujesz! Każda Twoja kreacja może być wyjątkowa - nie tylko jeśli chodzi o krój, ale również ze względu na wzór drukowany na materiale do szycia na zamówienie! Tkaniny i dzianiny do szycia w ptaki to absolutna podstawa, żeby stworzyć wyjątkowy look oparty o ten pełen swobody i luzu motyw. Baw się wzorami z CottonBee i koniecznie pochwal efektem!
For business
Haven't decided yet?
Order a Swatch Book
x

Haven't decided yet?
Order a Swatch Book!
Order our Swatch Book including 10x10 cm samples of all CottonBee fabrics and be sure what you buy.
Only 1,99 EUR / GBP and free delivery.
Order a Swatch Book