Dots design fabric
Choose dots pattern and basic fabric you want to print it on. Then pick a fabric you want it printed on - you have 12 to choose from! We will send you a colorful pack with printed dots fabric!
Print a sample 20x20 cm from 2,49 EUR. See our pricing.
X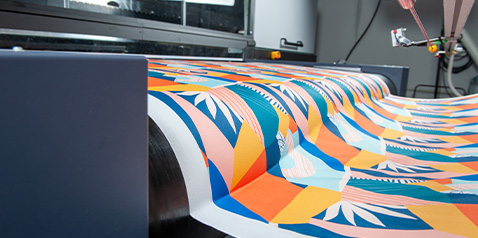 Fast delivery
Lead time up to 5 business days
Print as much as you want!
No minimum order
Excellent quality
Vivid colours, print on Polish cotton
Be eco - conscious
Eco - friendly technology
Find out more
Join our satisfied Customers!
Jestem zadowolona z jakości druku i przejrzystej obsługi telefonicznej. Bardzo polecam i wracam!

Magdalena , Warszawa
Bardzo dobra jakość wydruku i obsługa na najwyższym poziomie. :)

Marzena, Gzy
We love your fabric and what you do, our designs always arrive to a good standard in prompt timing

Megan, Milton Keynes
Szybko, sprawnie, materiały świetnej jakości. Polecam!

Łukasz, Nowe Proboszczewice
Bardzo dobra obsługa klienta, realizacja expresowa. Jakość materiału super. Rewelacja. Na pewno jeszcze skorzystam.

Ewa, Łąck
Love the print and the ability to wash printed fabric in the washing machine (single jersey with lycra). Print itself is very sharp and the communication during the order being processed was great.

Katy, Leicester
I have been printing wovens for home decor for some time now, but I tried printing on knits with you for the first time. Would reccomend for sure! Such a pleasure - fast, always friendly and the quality is great. THANKS!

Amelia, Walberswick
Keep going your great work! Love your printed fabrics!

Amelia, London
Za każdym razem zamówienie jest realizowane szybko i sprawnie. Cudowne wzory i kolory, materiały bardzo dobre gatunkowo. Do tego możliwość wyboru wielkości grafiki na tkaninie jest po prostu genialna! Będę wracała :-)

Katarzyna, Nekla
Zawsze świetna obsługa i ekspresowe terminy. Nadruk bezbłędny!

Zuzanna, Warszawa
Super kolory, dokladnie to czego chcialam:)

Kamila, Warszawa
Jakość użytych materiałów i druku jest rewelacyjna. Błyskawiczny czas realizacji. Świetnie, że można u Was zamówić próbkę materiału zanim zdecyduję się na zakup całego metra.

Anna, Szczecin
Materiały do szycia w ptaki
Ptaki to symbol beztroski, wolności, lekkości i swobody. Nic dziwnego, że ptasie motywy pojawiają się bardzo często w wystroju mieszkań oraz jako motyw w elementach garderoby. Ptak to zwiastun wiosny, który do każdego mieszkania wniesie powiew świeżości i patrząc na nie, będziemy mogli marzyć o wznoszeniu się wysoko w niebiosa. CottonBee przygotowało dla Was całą kolekcję materiałów do szycia w ptaki - wybierzcie najpiękniejsze i twórzcie niepowtarzalne ubrania, dodatki i akcesoria!
Jeśli szukacie sposobu, aby w łatwy sposób odświeżyć swoje mieszkanie i wprowadzić do niego motyw ptaków, to jesteście w idealnym miejscu! Tekstylia z nadrukiem w ptaki pomogą nadać wnętrzu nowego, zdecydowanego charakteru i nie pochłoną przy tym ogromnych nakładów czasowych i finansowych, jak na przykład kosztowny remont. Zdziwisz się, jak perfekcyjnie dobrane tkaniny do szycia w ptaki odmienią wygląd Twojego domu!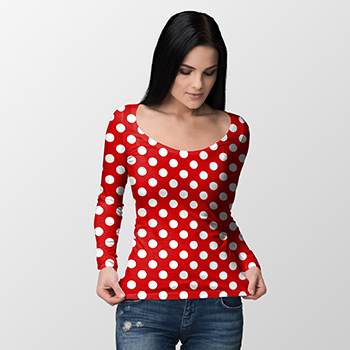 Tkaniny na zasłony w ptaki
Jeśli jednak nie jesteś fanem zasłon, a wolisz inne rozwiązania zaciemniające okna, mamy doskonałą alternatywę. Rolety rzymskie uszyte z naszej gabardyny lub płótna a'la len z nadrukiem w ptaki wprowadzą do wnętrza ptasi motyw i będą świetną ozdobą twoich okien! Aby zupełnie odświeżyć wygląd mieszkania, dodaj porozrzucane poduchy ozdobne z motywem ptaków, a łóżko w sypialni przykryj narzutą uszytą z bawełnianego materiału do szycia drukowanego na zamówienie wzorem w ptaki. Wybierz wzór z kolekcji materiałów do szycia w ptaki i daj się ponieść fantazji!
Ptasie printy na ubraniach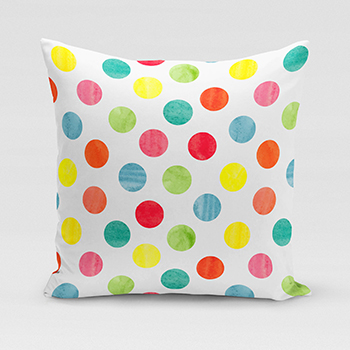 Motyw ptaków idealnie nadaje się na ubrania. Wprowadza do garderoby wiosenny, lekki powiew świeżości. Ptaki w formie nadruku są bardzo efektowne. Przykuwają uwagę zwłaszcza wtedy, kiedy występują w wersji total-look. Jeśli jednak nie jesteś zwolennikiem takich odważnych kreacji, zapewne spodoba Ci się pomysł bardziej klasyczny. Uszyj jeden element garderoby z materiału do szycia w duże, wyraźne ptaki i dopasuj do tego pozostałe ubrania w stylu basic. Stonowane, jednolite kolory świetnie sprawdzą się jako baza i podbiją efekt mocnego patternu.
Z CottonBee możesz potraktować swoją garderobę bardzo indywidualnie - nie ogranicza Cię niewielka ilość materiałów do szycia w ptaki dostępna na rynku. Możesz wybrać również sposób powtarzania wzoru oraz jego wielkość - specjalnie dla szyciowego projektu, nad którym aktualnie pracujesz! Każda Twoja kreacja może być wyjątkowa - nie tylko jeśli chodzi o krój, ale również ze względu na wzór drukowany na materiale do szycia na zamówienie! Tkaniny i dzianiny do szycia w ptaki to absolutna podstawa, żeby stworzyć wyjątkowy look oparty o ten pełen swobody i luzu motyw. Baw się wzorami z CottonBee i koniecznie pochwal efektem!
For business
Organic fabrics
Haven't decided yet?
Order a Swatch Book
x

Haven't decided yet?
Order a Swatch Book!
also includes organic fabrics
Order our Swatch Book including 9 x 9 cm swatches of all CottonBee fabrics and be sure what you buy.
Only 1,99 EUR / GBP and free shipping.
Order a Swatch Book