Printing on woven fabrics
We offer digital printing on woven fabrics weaved from high quality American cotton. Perfect for making clothes and home decor. All our woven and knitted fabrics are certified according to OEKO-TEX that is a leading safety mark of textile products.
The woven fabrics we print on have different weave and grammage - you can use them in many various projects. Select a fabric type below to learn more about our custom printed woven fabrics and their use.
Tag us on Instagram!
#cottonbee
Printing on woven fabrics
You meet loads of woven fabrics every day - you wear them or they surround you. In a shop, at a museum or in the street - fabrics are everywhere, even if you don't notice them at first sight! Take a closer look and you'll see that each fabric we print on is slightly different and have a completely different use. Fabric is made as a result of weaving the warp and weft together by means of a loom. The sewing fabric made in this way is rigid and it doesn't stretch. The warp and weft can have different density - it influences fabric thickness and rigidness. You can see it holding the fabric against the light.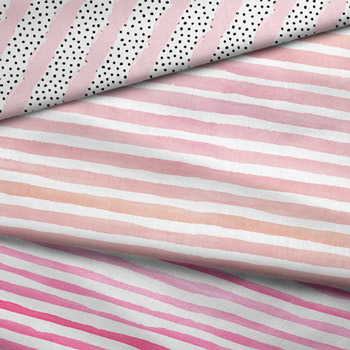 Woven sewing fabrics - printing
Learning about fabric composition is essential when choosing a fabric type for your sewing project. Only natural fabrics or the ones with small additions can be light and airy. Choose printed woven cotton fabrics and you'll never be disappointed!
Unique fabric designs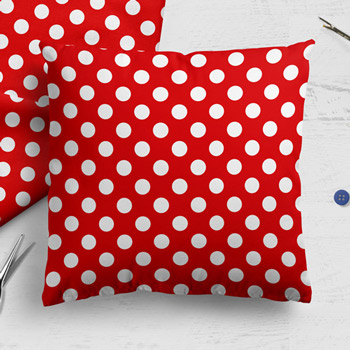 Choose your favourite design from our catalogue or upload your own into our application. Decide on its size and the way it is repeated on fabric - it is up to you what your sewing fabric looks like! Next, select a cotton woven sewing fabric that you'd like to print your design on. You can choose from a variety of fabrics for your sewing project - it depends what you are going to sew. Something for yourself? See our sewing fabrics for leggings, dresses as well as bedding. Do you want to freshen your interior? Choose our sewing fabrics for home decor! Can't make a choice? Order our CottonBee Swatch Book for 1,99 EUR/GBP with home delivery and you'll get samples of all our woven and knitted fabrics!
For business
Haven't decided yet?
Order a Swatch Book
x

Haven't decided yet?
Order a Swatch Book!
Order our Swatch Book including 10x10 cm samples of all CottonBee fabrics and be sure what you buy.
Only 1,99 EUR / GBP and free delivery.
Order a Swatch Book