Printing on
cotton fabric
Sustainable printing on cotton fabric with no minimum order and fulfilment in 3-5 business days. Choose from various types of woven and knit cotton fabrics for any creative project you can think of. Enjoy quality printing on cotton fabric at a good price with bulk discounts and free shipping!
Organic
Certified by Control Union CU1099579
Woven fabrics
Numerous types of woven fabrics for all sorts of uses.
Knit fabrics
A variety of knit fabrics in various grammage and composition.
For crafters and sewists
no minimum order quantity
always print as much as you need
5 business days fulfilment time
For business
flexible offer tailored to your business's needs
bulk discounts
competitive turnaround times
Free shipping over 100 EUR
Once your order surpasses that amount we will ship it for free.
Ready to ship in 3-5 business days
You never have to wait long for your custom printed fabrics.
Excellent quality at a good price
Order with bulk discounts or have your order priced individually.
GOTS 6.0
CottonBee is a GOTS certified company (license number: 1099579).
Print your design
Create your custom sewing fabric! Choose an image you want printed on a fabric and we will print it for you on cotton woven or knit fabrics.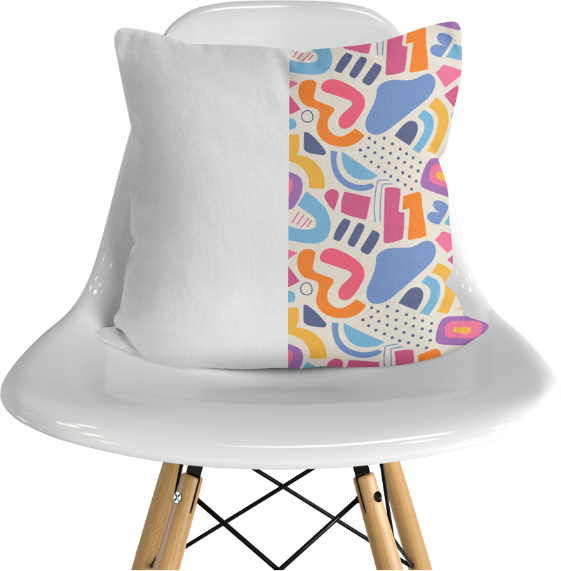 See pattern collection
Our catalogue contains over a million of miscellaneous, seamless patterns to choose from. We compile them into themed categories to inspire you and make that decision a bit easier.
#eco
Green printing technology

with minimised consumption of water, energy and chemical substances

GOTS Certificate: CottonBee is a GOTS certified company (Global Organic Textile Standard).

Read our eco statement
FAQ
How to prepare your file for printing on cotton fabric?
Files for printing on cotton fabrics have to be at least 150 dpi in resolution, preferably saved in TIFF format. If you have your file saved as JPG or PNG you can use it as well. Make sure your design is saved in CMYK color palette, in CMYK: U.S. Web Coated (SWOP) v2 profile. The maximum size of the file we work with is 10000 x 10000 pixels.
Will the colours look the same on all types of cotton fabric?
Our printer is properly profiled for each type of fabric on which we print. Due to the unique structure of each fabric, you may have the impression that the colours printed on satin are more saturated than those on the knitwear. Cotton satin provides a perfectly smooth printing surface, while the delicate hair-covered structure of other woven or knitted fabrics can make the print appear lighter.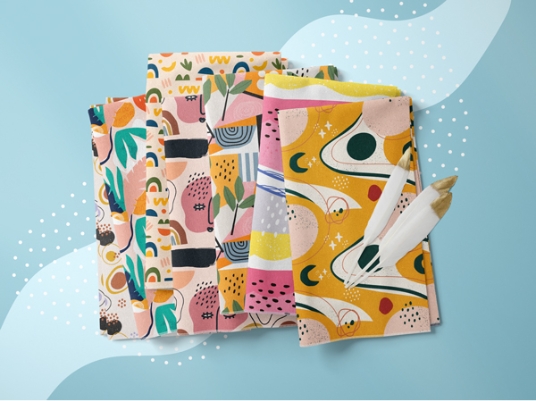 Can I order a sample of the fabric before placing an order?
Of course! We print 20cm x 20cm samples and 48cm x 48cm swatches. Prices of samples and swatches are fixed and do not depend on the type of fabric. You can order samples and swatches of any pattern, both from our catalogue and based on your own design. If you plan to place a larger order, start by printing samples.
How to wash your fabrics?
Use phosphate-free detergents to wash our printed cotton. Do not use bleach and strong stain removers. If you use capsules or other cleaning agents that you place directly in the drum of the washing machine, make sure that the detergent does not come into direct contact with the printed side of the fabric. Wash woven and knit fabrics at temperatures up to 40 degrees Celsius, preferably using a programme dedicated to delicate fabrics. Spin at low speed (preferably 400 rpm). Gabardine, panama and half panama require dry cleaning.
?≥
For business
GOTS fabrics
Haven't decided yet?
Order a Swatch Book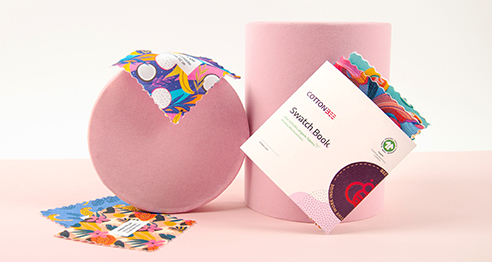 Haven't decided yet?
Order a Swatch Book!
also includes organic fabrics
Order our Swatch Book including 9 x 9 cm swatches of all CottonBee fabrics and be sure what you buy.
Only 1,99 EUR / GBP and free shipping.