Printing on silk
Printing on silk with a perfect recreation of details and a deep saturation of colours. A wide variety of applications, with no minimum order quantity, free shipping over 100 EUR and bulk discounts.
100% natural silk
Silk combines exceptional softness, eye-catching shine and the ability to regulate temperature, while maintaining the intensity of colours.
Acid dye printing
The acid dye printing technique on silks stands out through precise reproduction of details as well as achieving durable and saturated colours.
Elegance
The subtle shine, formed by a harmonious combination of smoothness, softness and tenderness, makes silk a noble material.
Silks
Print on elegant silks at CottonBee
Small business
Orders up to 50 running metres
Up to 30% bulk discount (applied automatically)
max. 5 business days turnaround
Growing brands
Orders from 50 do 5000 running metres
Individual pricing
As fast as 24h turnaround
Free shipping over 100 EUR
Once your order surpasses that amount we will ship it for free.
Ready to ship in 3-5 business days
You never have to wait long for your custom printed fabrics.
Excellent quality at a good price
Order with bulk discounts or have your order priced individually.
GOTS and OEKO-TEX® Standard 100
We are GOTS (Global Organic Textile Standard) and OEKO-TEX® Standard 100 certified.
Print your design
Create your custom sewing fabric! Choose an image you want printed on fabric and we will print it for you on woven or knit fabrics from organic cotton, conventional cotton or polyester.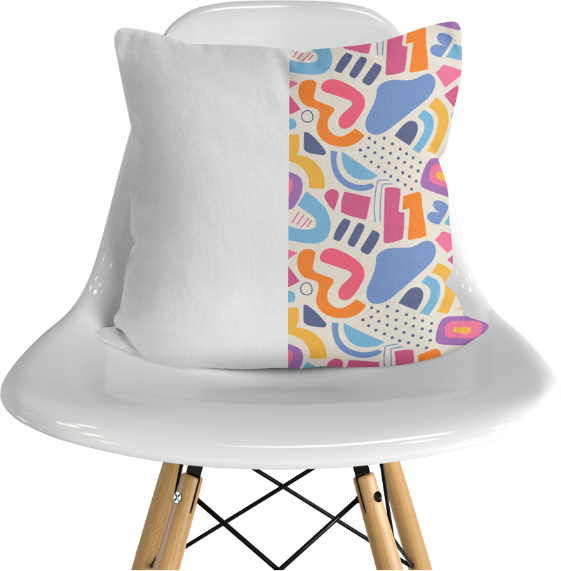 See pattern collection
Our catalogue contains over a million of miscellaneous, seamless patterns to choose from. We compile them into themed categories to inspire you and make that decision a bit easier.
#BUSINESS
Made to measure textile printing for
sustainable brands in fashion and home decor industry.
See business offer
Frequently asked questions
What is silk?
Silk is an animal-derived natural fibre, which is produced mainly by silkmoth larvae, the insects of the domestic silk moth family. Silk is one of the oldest textile materials known to mankind and is praised through the ages due to its tenderness, shine, durability and other unique qualities.

The process of silk production begins by the creation of cocoons by the silkmoth larvae. The cocoons consist of one long thread of silk which the silkworms produce out of glands in their bodies. To retrieve silk, the cocoons are subjected to processing. The most widely used method is cooking of the cocoons, which disolves the glue that holds the threads together. Then the long threads are winded up, and many threads are binded together, so that more durable threads ready for spinning can be formed.

Silk is exceptional due to its qualities. It has a natural shine, which gives the fabrics their elegance and luxurious look. It is also light, airy and cool, which makes it popular for summer and formal wear. Silk has the ability to regulate temperature, which means it can adjust to warming and cooling of the body. It is strong and durable, however it is also more vulnerable to damage due to sun ray and moisture exposure when compared to some synthetic fibres.
What can you sew out of silk?
Natural silk is a universal material, which can be used to sew many products. Due to its special qualities, it is utilised in the production of clothing, underwear, accessories, beddings and home decor, such as curtains, drapes, blankets and decorational pillows.

Silk fabric is fit for manufacturing both casual and formal wear: from loose blouses, comfortable trousers and everyday skirts to elegant evening dresses and suits. It is used with success in sewing airy shawls and scarves, stylish ties and bowties, as well as subtle handbags for special occasions and fancy caps, hats and bands.
For business
GOTS fabrics
Haven't decided yet?
Order a Swatch Book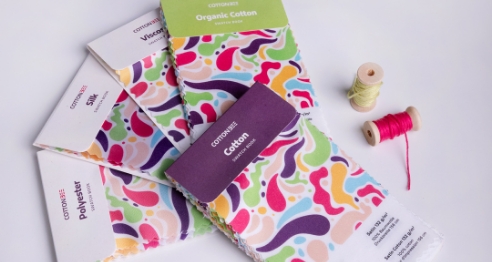 Order CottonBee swatch book with free shipping!
Compose your own swatch book! The base version includes cotton fabric swatches, but you can also add organic cotton, viscose, polyester and silk swatches.