Digital printing on cotton linen
We print on cotton linen - a thick fabric with a weave imitating natural linen and grammage of 230g/m2.
Cotton linen with an individual design is perfect for sewing home decor, bags, backpacks, accessories and many more!
CottonBee linen is a cotton fabric with a distinct weave similar to natural linen. It is 100% cotton, so it proves to be airy, natural and skin friendly.
Order the Swatch Book for 1,99 EUR/GBP and free shipping! Check how CottonBee linen feels!
Order a Swatch Book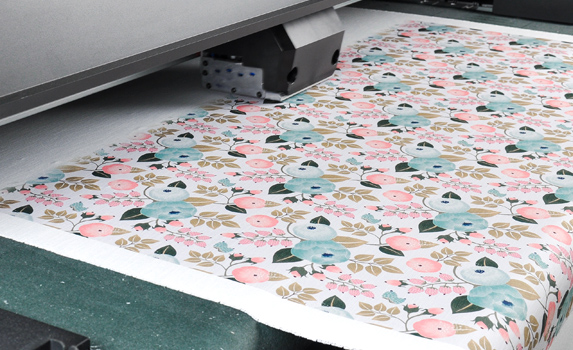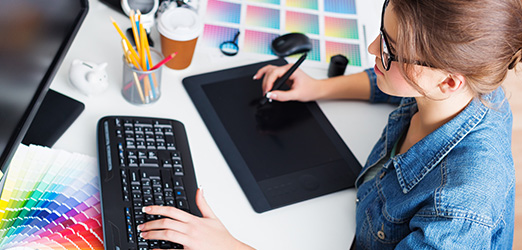 Print your designs on linen
Create your own sewing fabric! Design graphics and we will print them for you on cotton linen. No colour limit, no minimum order. For 18,90 EUR/17,90 GBP only!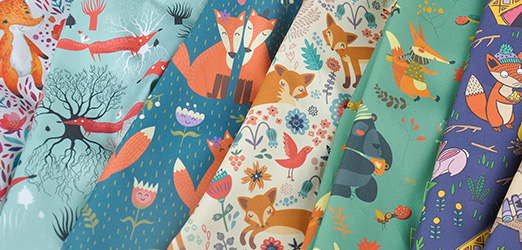 Print a design from a catalogue on linen
In our catalogue you can choose from over a million of various seamless designs. we gather them into theme collections to help you make a decision. Choose your favourite and we will print it on linen for 18,90 EUR/17,90 GBP only!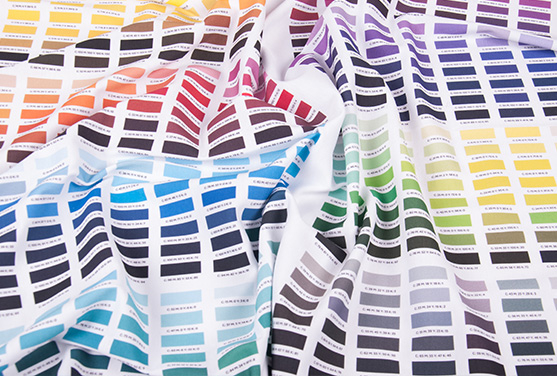 Color guide on cotton linen
We print digitally on fabric - printed colours may vary between fabrics. To make sure what colours from CMYK palette use in your design, print a color guide on chosen fabric!
Order color guide on cotton linen and check what colours to use in your project!
Why us?
No minimum order
We print on demand, so we can print just a piece of your fabric!
Customer friendly company
Use our user-friendly creator to design your fabric or just call us
Vivid colours and great fastness
We use highest quality water-based, eco-friendly pigment inks
Business offer
If you are:
a textile company
an independent fashion designer
an architect
or you need lots of sewing fabric for any reason – ask for an individual offer.
Need 20+ meters?
See business offer
Linen fabric - printing on demand
Our cotton linen-like fabric is a thick material in a pronounced linen weave texture. Despite being 100% cotton, it is referred to as linen because of its plain weave, originally used to produce linen fabrics – thick warp and weft yarns are interlaced in a characteristic way, creating a stylishly subtle rectangular grid on its surface. Therefore, the fabric will work perfectly well if you want to use a material which will emphasise the natural or rustic character of the outfit you are sewing. Our custom printed linen is a high GSM fabric with grammage: 230 g/m2. It is one of our thickest materials and printing on it is pure pleasure! Linen absorbs pigment inks readily, the prints are vivid, clear and sharp as well as long-lasting. However, you should remember that linen must be dry cleaned only – you cannot spot treat stains with water and detergent and you cannot wash it either in the washing machine or by hand as rubbing or spinning will wear down the water-based pigment inks on its surface.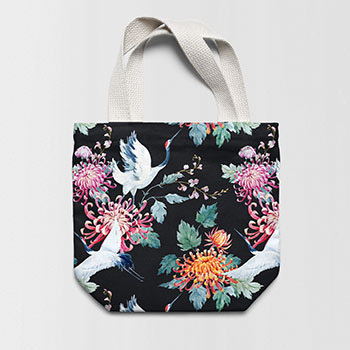 Dense custom-printed material for use at exhibitions
Many of our customers are looking for custom print cotton linen fabric when they organize exhibitions in museums and art galleries, prepare trade fair stands or design film and theatre sets. To cut a long story short, our custom printed linen will work perfectly well in any place where a special atmosphere needs to be conjured up! Print your own design or choose one of many evocative patterns from our vast catalogue. Create a unique atmosphere with CottonBee fabrics!
Custom printed linen – perfect upholstery fabric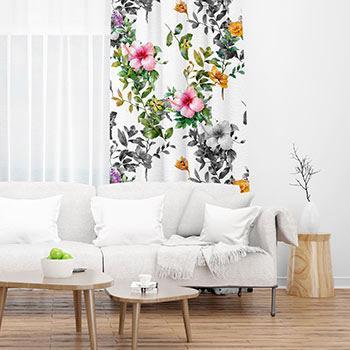 If you want to rejuvenate your home, we have some useful tips for you. In order to freshen up a tired-looking living room, an armchair swathed in fabric with an exciting pattern can be placed inside it! Our heavy weight materials, including linen, will be just perfect as upholstery fabrics. Printing on linen-like fabric is a great idea if you intend to update the look of your flat or house without a complete overhaul. You will rejuvenate your dwelling by reupholstering your chairs using our custom printed linen – choose off-the-wall patterns to give it a contemporary look or go for one of the extremely trendy subtle botanical motifs. It is completely up to you what your living room will look like!
Linen fabric also makes a great home decor material – you can use it to sew custom-printed curtains, bedspreads as well as many other home decor accessories! Decorative cushions made from custom print linen fabric will warm up your house or flat, making it look more cosy. If you choose made-to-order prints on linen that match the overall interior decor, you are guaranteed to achieve the wow factor that you seek!
For business
Lookbook
Haven't decided yet?
Order a Swatch Book
x

Haven't decided yet?
Order a Swatch Book!
Order our Swatch Book including 10x10 cm samples of all CottonBee fabrics and be sure what you buy.
Only 1,99 EUR / GBP and free delivery.
Order a Swatch Book