Digital printing on cotton interlock
We print on cotton interlock - a natural double-sided jersey fabric of 160g/m2. Interlock is gentle to the touch and perfect for sewing garments, children clothing and underwear.
Cotton interlock, also called "baby-onesie jersey" is double knit fabric which makes front and back of the fabric look identical; that is why, it is skin friendly and ideal for children clothing.
Order the Swatch Book for 1,99 EUR/GBP and free shipping! Check how cotton interlock feels!
Order a Swatch Book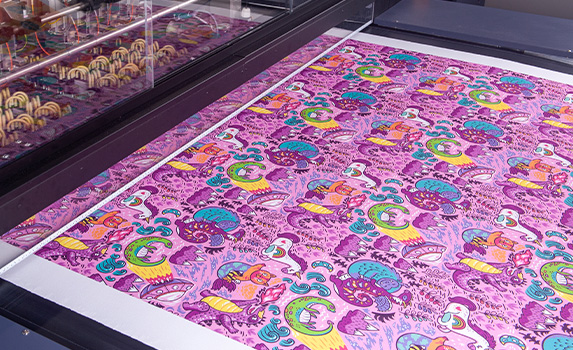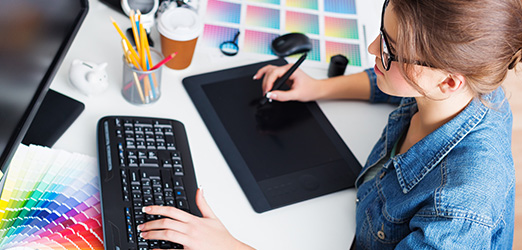 Print your design on interlock
Create your own sewing fabric! Design your graphics and upload them into our application. We will print them for you on cotton interlock. No colour limit, no minimum order. For 18,90 EUR / 17,90 GBP only!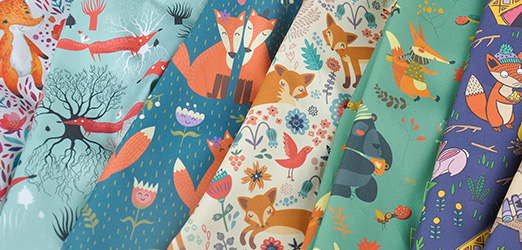 Print a design from the catalogue on interlock
In our catalogue you can choose from over a million of various seamless designs. We gather them into theme collections to help you make a decision. Choose your favourite and we will print it on cotton interlock for 18,90 EUR/17,90 GBP only!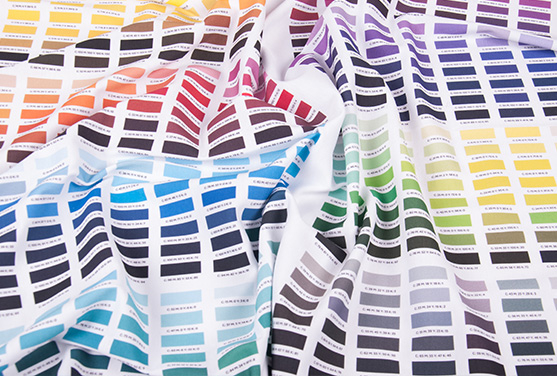 Color guide on interlock
We print digitally on fabric - printed colours may vary between fabrics. To make sure what colours from CMYK palette use in your design, print a color guide on chosen fabric!
Order color guide on interlock and check what colours to use in your project!
Why us?
No minimum order
We print on demand, so we can print just a piece of your fabric!
Customer friendly company
Use our user-friendly creator to design your fabric or just call us
Vivid colours and great fastness
We use highest quality water-based, eco-friendly pigment inks
Business offer
If you are:
a textile company
an independent fashion designer
an architect
or you need lots of sewing fabric for any reason – ask for an individual offer.
Need 20+ meters?
See business offer
Printing on interlock fabric
Interlock is a one-of-a-kind fabric – its exceptional properties result from the unique knitting method applied. Double-sided knit construction means that both front and back of the fabric look identical – they have an equally smooth and pleasant feel. It is sometimes called the "onesie fabric" as it is extremely soft to the touch, which makes it a perfect material to make baby onesies, romper suits or pyjamas! If you want your child to stand out from the crowd, take advantage of our digital custom prints on interlock to provide your son or daughter with an original outfit embellished with a cute pattern designed specially for kids.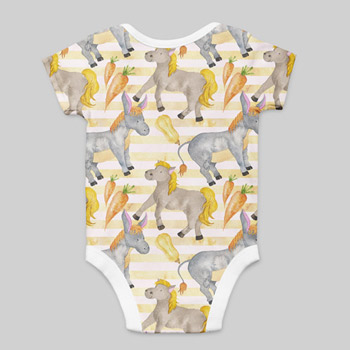 Custom printed cotton interlock – what can you use it for?
The 100% pure cotton knitted fabric – a perfect material for making clothes for kids – is not only exceptionally soft to the touch but also provides a perfect surface to which water-based pigment inks stick really well. Since cotton interlock is a totally natural fabric, its properties will make your child thoroughly enjoy wearing all types of clothes made from the material, including onesies, romper suits, pyjamas or T-shirts. Do not hesitate to purchase our interlock fabric as it is common knowledge that when a child is happy, their parents are happy too! Use interlock to sew a blanket with a personalised print, which in the future will be a precious childhood keepsake and your child will never want to part with it! Colourful prints stimulate imagination, complement children's outfits perfectly well and simply look attractive – choose a pattern that best suits your child's age and personality to make sure that the clothes you have sewn for them will be their new favourites!
Sewing and washing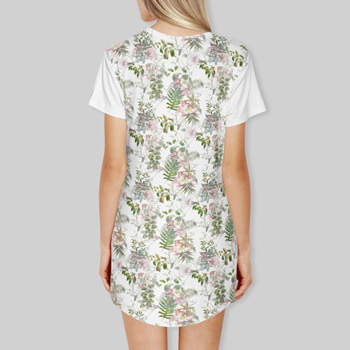 When it comes to sewing, knitted fabrics tend to have some distinctive features – they are very flexible and they curl on the edges, so they can turn out to be tricky even for an experienced seamstress! Cotton interlock is an easy fabric to work with – the knitting method used prevents its edges from curling. What is more, its composition, which is 100% American cotton, means that it is not overly flexible, retaining its shape not only when you are sewing but also when you have been wearing the clothes made from the material for a longer time. If you think that this delicate and soft fabric is difficult to care for, you are mistaken! Custom printed interlock can be machine-washed as long as you use the gentle cycle, not exceeding 40 degrees. Enjoy our custom print interlock fabric on demand for many years to come!
For business
GOTS fabrics
Haven't decided yet?
Order a Swatch Book
x

Haven't decided yet?
Order a Swatch Book!
also includes organic fabrics
Order our Swatch Book including 9 x 9 cm swatches of all CottonBee fabrics and be sure what you buy.
Only 1,99 EUR / GBP and free shipping.
Order a Swatch Book