Digital printing on single jersey
We offer digital print on single jersey in two versions. The first, single jersey 100% cotton of 180 g/m2 is non-stretch, airy and purely natural. The second single jersey is 92% cotton and 8% lycra of 200g/m2 – called t-shirt jersey proves to be perfect for making t-shirts!
Single jersey is gentle to the touch and perfect for sewing garments, children clothing and underwear.
Order the Swatch Book for 1,99 EUR/GBP and free shipping! Decide which single jersey is better for your project!
Order a Swatch Book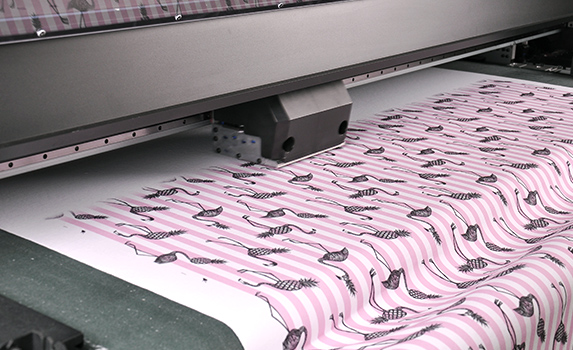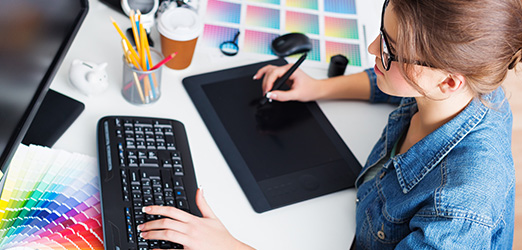 Print your own design on single jersey
Create your own sewing fabric! Design your graphics and upload them into our application. We will print them for you on single jersey. No colour limit, no minimum order. From 17,90 EUR / 16,90 GBP only!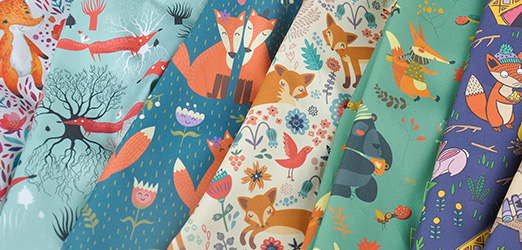 Print a design from the catalogue on single jersey
In our catalogue you can choose from over a million of various seamless designs. We gather them into theme collections to help you make a decision. Choose your favourite and we will print it on single jersey for 17,90 EUR / 16,90 GBP only!
Why us?
No minimum order
We print on demand, so we can print just a piece of your fabric!
Customer friendly company
Use our user-friendly creator to design your fabric or just call us
Vivid colours and great fastness
We use highest quality water-based, eco-friendly pigment inks
Business offer
If you are:
a textile company
an independent fashion designer
an architect
or you need lots of sewing fabric for any reason – ask for an individual offer.
Need 20+ meters?
See business offer
Online printing on single jersey
Single jersey is a very popular, versatile sewing material, which is well suited for many different applications. What is more, in the CottonBee online shop you can print the pattern of your choice on two types of single jersey fabric – choose one of them depending on what you intend to sew or how exactly you are planning to use the custom print jersey fabric. Printing on single jersey is not all plain sailing, but we met the challenge and managed to solve all the problems involved! Knitted fabrics stretch a little when you are printing on them, which means they are definitely more demanding than non-stretching matrerials. After having invested in specialised machinery, we carried out plenty of experiments and trials and now we pride ourselves on being masters of jersey fabric printing!
Cotton single jersey fabric is produced by knitting cotton yarn so that one side of the material is flat whereas the other side is piled – it is covered with characteristic upright loops, which can be clearly seen if you look at the surface close up. Single jersey tends to curl a little on the edges, but it is a very easy and pleasant fabric to work with when sewing. Choose the fabric with grammage which suits you best, we will print a design of your choice on it and you can start sewing!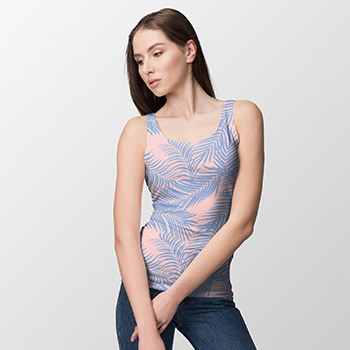 Single jersey – perfect T-shirt material
Single jersey 100 % cotton is an ideal material for making cotton tops, lightweight T-shirts, long-sleeved T-shirts or sleeveless shirts! It is pure cotton, lightweight, airy and 100% natural, so do not hesitate and choose our cotton single jersey fabric if you want to sew a top or a T-shirt – the clothing items which are not only indispensable in summer but also very practical in colder months, when they are commonly used as the airy base layer worn under thicker and warmer outfits. Digitally-printed 100% cotton single jersey fabric is the best choice for those intending to sew all kinds of tops or T-shirts to be worn not only by adults but also by children.
Single jersey with lycra – the flexible choice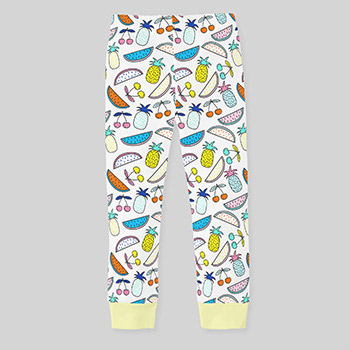 CottonBee prints on cotton single jersey fabric with lycra – a synthetic fibre known for its elasticity, which is added to produce sewing materials where stretch is desired. Cotton/lycra single jersey with 92% cotton content is a perfect choice for those who want to take advantage of the natural properties of cotton while wearing clothes made from a flexible material with significantly increased elasticity, compared to standard cotton single jersey, thanks to the addition of lycra. Prints stick really well to single jersey with lycra and the material is really easy to care for – it can be machine-washed at temperatures up to 40 degrees, which is exactly how most of us do our laundry on a daily basis! Choose our cotton/lycra single jersey fabric and have your favourite pattern printed on it!
Media about us








Awards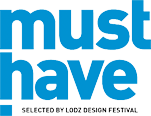 For business
Haven't decided yet?
Order a Swatch Book
x

Haven't decided yet?
Order a Swatch Book!
Order our Swatch Book including 10x10 cm samples of all CottonBee fabrics and be sure what you buy.
Only 1,99 EUR / GBP and free delivery.
Order a Swatch Book